CHA Photos! Part 2
Hi everyone! Ready for some booth photos?  WE ARE! We have a lot more to show you. Make sure you stay tuned for a FUN give-a-way to kick off next week.
This is a great shot of our Tim Holtz line!!! It was a HUGE hit.
More Tim Holtz….
Our new 8.5″x11″ program for our Cardmaker Series (yeah!)
Our new Pearls Cardstock…gorgeous gorgeous! YOU WILL LOVE THIS paper. It so so smooth and shimmery. Just perfect for any project AND comes exclusively in 8.5″x11″ for our cardmakers 😉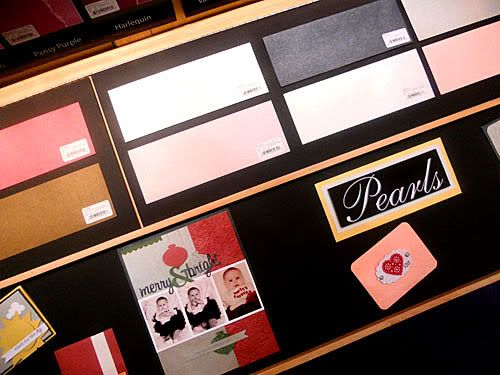 And the NEW Core Impressions 🙂 We will have more shots of these to come.
Some of the new Jenni Bowlin Whitewash Core Impressions:
The backside showing the core color:
Stay tuned for more! We have so much to show you and are super excited about our new releases!