Want to Guest Design For Core?
Here is  your chance!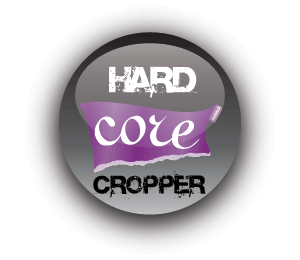 During our Hard Core Crop, we will be looking for a Guest Designer for Core'dinations Cardstock for the next THREE months!
1. You must complete at least one challenge to be eligible.
2. Send an email to ellen_sosnoski@coredinations.com with your contact information and the challenges in which you participated by the end of the crop (July 22nd, 2012)  following this format:
Subject: Guest Designer
Name
Address
Phone (if international)
Email
Link to where your challenges will be posted (Blog, Flickr, etc).
Challenges I participated in:
Challenge 1
Challenge 4
Challenge 6
3. The entries will be judged blindly from a panel of judges who know and love Core as much as we do! So show off that Core'dinations ColorCore Cardstock! Core'dinations is a unique cardstock that was created to sand, emboss, distress and much, much more so show us what you can do!
4. The Guest Designer chosen will receive a HUGE box of our cardstock to design with for the next THREE months. We ask that you send us three projects/month for the next three months (September, October, November 2012  dates may vary depending  on when product is delivered). More details will be provided but please make sure you can make that commitment and time frame.
Any questions?  Just ask here on this post. International entries are welcome!
Please note due to the volume of emails we will not be responding to them individually.
Don't forget we are chatting away
here
on our Facebook Event page!
And …. GUESS what?!
We have our very FIRST summer release for you!  How about some more Tim Holtz Kraft Core? And it is Seasonal!
Different pre-embossed designs for various Holidays throughout the year and each seasonal embossed design has it's own color palette.  The designs are based on the Tim Holtz Texture fades and are perfect for cardmaking, scrapbooking, and other paper crafting projects.