Please Welcome Jennifer Edwardson!
Are you cropping Hard Core Style???
Challenges posted HERE and our Facebook Event page is HERE! Come join the fun!
We have some talented Guest Designers that put together challenges for us for our Hard Core Crop!
First up is Jennifer Edwardson….
Like many of us, Jennifer Edwardson began scrapbooking shortly after the birth of her first child in 2000 and never looked back. Having always been creative, with a background in business, she opened her own LSS in 2006.
Jennifer has extensive instruction and design experience that has allowed her to travel and share her creativity with many, from one on one classes to groups of up to (75) ladies at a time for (12) hour layout workshops too !!
Jennifer has had her work featured on manufacturers blogs as a Guest Designer, created projects for CHA, designed and taught for Scrapbook & Cards Today Crop & Create, is a current member of the Bella Blvd. Design Team and an American Crafts Certified Instructor.
When she is not running the day to day operations of her business or designing a fun new workshop to teach, you can find her spending time with her husband, Scott, children Emma (11) and Alex (6), 2 crazy puppies and their horses on Vancouver Island, British Columbia, Canada !!
Follow jennifer on her blog here! And give her a big shout out from us 🙂
You are going to LOVE her challenge…it is all about paper strips. Um, Hello..the name of her blog has "Sanding Block" in it! That  makes me happy :):):)
Are you ready?! Below you will see list of all the challenges.
Make sure you read the guidelines, too!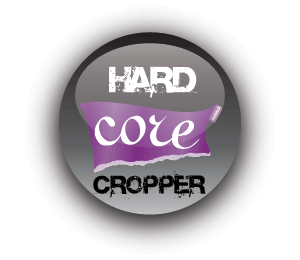 We split them up between two days (the 17th and 18th) to give you guys some breathing room and a chance to get organized.  We will have this post updated with links as challenges get posted so you can come back here and find your way easily. Remember you have until July 22nd at midnight EST to get things linked to the appropriate Designer blog.
Remember Crop Rules posted are HERE (they are copied and pasted below, too) and Guest Designer information is posted HERE.
We have the DT Member listed, what the challenge is, and the Core Prize pack being offered.  Cards are welcome, too! Just make sure you follow the challenge guidelines of the challenge.
Day 1 July 17th
1. Lydia -Ad challenge – Chocolate Box
2. Kim -Trendy things- White wash
3. Char -Antiquing- Core Essentials
4. Debbie – Cardstock only- Core Essentials
5. Jennifer -Strip It- Challenge- Core-prize pack
6. Melissa-handmade embellishment challenge- Vintage Cardstock
7. Andrea- Core Die Cut challenge – Core Cuts
Day 2 July 18th
8. Lydia- Color Challenge – Spotted Collection
9. Ellen – Pinterest Challenge – Glitter Silk
10. Char – journalling – Core essentials
12. Debbie- All Cardstock Challenge – Core Amour
13. Cari – scoring challenge- Tim Holtz Kraft Core
14. Kristine – sketch – Core Prize pack
Designers should have their challenges posted first thing in the morning (without unforeseen technical difficulties) but we are using the linkitz thing for the first time  (or at least I am, lol) so keep checking back and as they get posted… I will update  this list as we get going.
Thanks so much and we couldn't be more EXCITED!
See some guidelines below:
The crop dates are July 17th through the 22nd 2012. Designers will be posting their challenges on their individual blogs on Tuesday, July17th. We have designers from all over the world so please be patient as the time zones will vary but they will do their best to have them up first thing Tuesday Morning.
Challenges will be posted on Day 1 and Day 2 and you will have through Sunday Night, July 22nd at midnight EST to get them posted. Schedule posted Monday. All questions should be directed to the Core blog to THIS post or on our Facebook Hard Core Crop page here.
Each Designer will post their challenge on their blog with Linkitz. You will need to link your project to that post, again, by midnight EST July 22nd, 2012.  This way you can post your projects on your blog, Flicker, Pinterest, Photobucket or whatever photo sharing site you use and then just link them. We will have a master challenge list here on the Core Blog for you so that you can keep track of all the challenges easily. Challenges will be for layouts and cards so everyone will be able to find some challenges they will enjoy. All you need is Core'dinations Cardstock. You must use Core on your creations to be eligible. Each designer will highlight a certain line of Core but you can use any kind you wish for that challenge as long as it is Core'dinations.
We will also be posting tidbits and fun stuff on our Facebook Event page HERE so stay close because we will have some fun random challenges going on there throughout the week, too!
SO…how do you win some Core???
Designers will pick an entry from their blog to win the Core'dinations Cardstock designated that day. Our team is looking for creative uses for Core (and other things like following rules, etc). Get creative and show off you use that Core'dinations Cardstock!
On (or around)July 27th, 2012, a master list of winners will be posted on the Core blog so please make sure you check back then to see if you won!  (Designers will be posting on their individual blogs as well). The more challenges you participate in, the better you chances of winning! You may do each challenge as many times as you wish but you may not combine challenges. We also ask since our Designers and Team have put a lot of time in to this crop that these are newly created projects just for this event.
So get those photos printed…stock up on adhesive…we are ready!