Introducing Jill Lebbin!
Who's having fun this week???
Today we are welcoming Jill Lebbin!  If you have been with us the last week or so make sure you check out the winner list HERE. You might see your name there and don't want to miss out on your Core Prize pack.
Here is a little bit about Jill:
Hello! My name is Jill and I share my crafts on my blog Every Day is an Occasion. I am so ecstatic to be on Core'dination's Design Team! I absolutely LOVE designing and creating projects! Within the last five years I have learned that I am happiest if I am able to carve out a little bit of time to live creatively every day, whether it is by decorating my house, making a card, or working on a scrapbook. I guess I could say, it is in blood…I attribute all my craftiness to my mother.
Most of my time is spent with my loving family. I have a wonderful husband who is very supportive of my endeavors and two sweet and spunky kids whom I get to spend my days with. I am so blessed!! We enjoy traveling together, whether it is to zoos, museums, or lakes…but our very favorite spot to travel to is The Cayman Islands.
When I'm not spending time with the fam or crafting I am working on my fundraiser that I created and direct called Craft for a Cause. We raise money to help buy Automated External Defibrillators (AED's they help restart a heart).
Here is the inside scoop in Jill's layout:
I chose a picture of my family as the focal point in my layout because they are my main focus. They are my life. Everything revolves around them and I wouldn't have it any other way. This is a picture of the four of us at a zoo. My son absolutely LOVES zoos, so we have been to 7 different zoos around the country within the last year.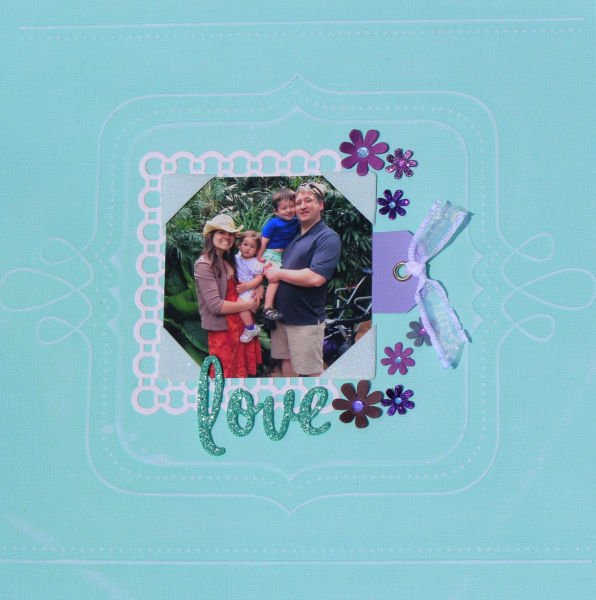 When crafting, I like to make things fun and interactive. So, I hid the Core Tag behind the photo. If you pull the ribbon, the tag will come out and I wrote where we were and the kids' ages on the tag.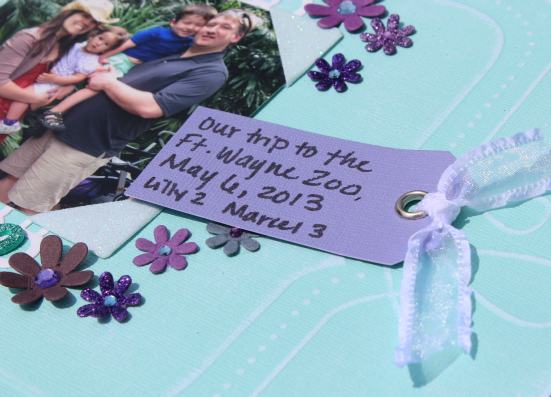 I love sanding Core'dinations paper! It's become a serious love! I mean really isn't it fun?!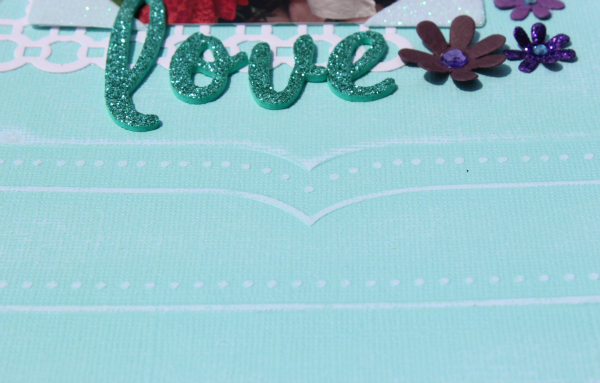 Supply List
Main turquoise cardstock piece: Core Impressions: Fancy Pants
White Core'dinations Cardstock: David Tutera -Lace Doily Assortment
Purple Tag: Core'dinations Tags-Brights Assortment
Ribbon: May Arts
Photo Corners: Martha Stewart Crafts
Thickers: American Crafts
Flowers: Paper Studio-Spare Parts
Thanks for stopping by and learning a bit about me!
To find out all the latest with me, we can stay in touch by Blog Facebook Twitter Pinterest Instagram
~~~~~~~~~~~~~~~~~~~~~~~~~~~
Anyone up for a WINNER from yesterday's Brights collection pack??????????
The Brights collection have such bright & cheery colors! I'd love to try them!
~~~~~~~~~~~~~~~~~~~~~~~~~
And today we have a pack of the gorgeous Neutrals Cardstock! Every single crafter MUST HAVE this in their stash! Same great Core but in a neutral color palette.
Please note we will only be posting Monday through Friday. We will pick a random winner the following morning (or Monday if it is the weekend) to win a pack of Core'dinations Cardstock. The cardstock pack may vary due to availability. Winners must email ellen_sosnoski@coredinations.com by June 7  to claim their prizes with the cardstock they won in the subject line.  Please include address and phone number in the email.