WHO WANTS TO WIN SOME CORE??????
We are brining in WCMD with our October Colour Lover's Challenge.
This month is all about fall and autumn colors.
AND WE ARE GIVING YOU THE CHANCE TO WIN TWO PACKS OF CORE!
We will pick one winner that creates a card with this color palette by Tomorrow, October 2nd at Midnight PST and links it here on this post or on our Facebook page to win a pack of Core'dinations Cardstock! REMEMBER…you must use Core'dinations Cardstock to be eligible.
AND you will still be entered to win the October Colour Lover's Challenge, too! That is two chances to win this month so get busy! (Please note: You can create any project you want for our monthly Colour Lover's Challenge but for this weekend we are looking for cards to celebrate WCMD)
Here is the color palette design by Design Team Member Lydia Jackson:
And a card created by Ellen Sosnoski using Whitewash as the base and some Tim Holtz-Kraft Core: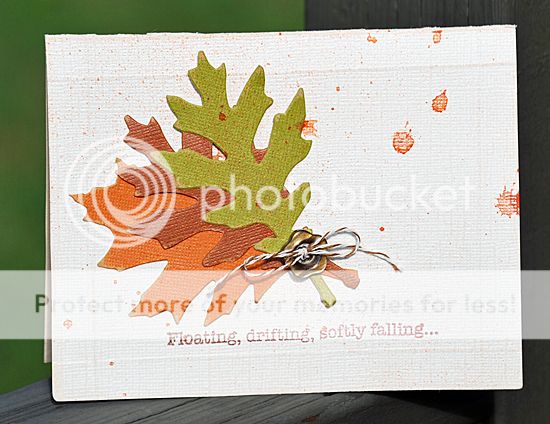 One of my favorite sentiments by myStamp Box…
All entries for our monthly colour lover's challenge must be linked to this post by the end of October 31st at midnight PST.
For the WCMD challenge, they must be linked by October 2nd, midnight PST.
You may link your project to our Facebook page as well.
Have you seen September's Core Colour Challenge???
CLICK here for more details if you didn't
Well, we have some more inspiration for you!!!
Today Design Team Member Char Dobson made this super fun and just perfect project for Back to School for us today. This is so fun and just perfect for a teacher gift.
And Char's Tuesday tip is to not be afraid to pair those gorgeous primary colors with an accent color like purple. How awesome is this color combo???  Char used our September Colour Lover's piece as her inspiration for this layout. You don't have to use every color…just pick and choose the ones that work for YOU!
Core: Essentials (brights), Core tags (brights)
Other supplies: Cuttlebug Measure by Measure and Number Collage embossing folders, Scor-pal, Cricut Plantin Schoolbook (stars), unknown button brads, buttons, hemp cord, alphabet beads, pop dots, pencils, sticky notes
Today's Tutorial is from Design Team Member Kim Jefress…..
AND she used Septembers Colour Inspiration  Challenge!
MY COLOUR BOOK
My two year old son is having trouble remembering his colours. I decided to make a mini album for him using some Core'dinations cardstock, embossing folders and chipboard.
1.Choose a pre made mini album, measure the size of each page and then cut your CORE cardstock in your chosen colours to size. Mark with a pencil where the holes are and using a hole punch,  punch some holes for the rings to thread through.
2. From the same sheets of coloured cardstock, cut pieces to fit into embossing folders you have, then emboss each coloured card with a different folder.
3.Using your sand it tool or sand paper, sand the embossed design on each piece of embossed cardstock.
4.Cover your album with PVA glue or craft glue and lay down your cardstock pieces from step 1. Smooth out with your fingers.
5. Now glue down your co ordinating embossed pieces the same way.
6. Choose some chipboard pieces and decorate each one to suit the colours of your pages. I have used, glimmer mist, paint, glitter and ink.
7. Using strong adhesive glue the chipboard onto each page, Type or write out a matching sentence for each colour, print trim and add to each page.
8. Use buttons and letter stickers to create your cover and then put your book together and you are done!
Here are some of the inside pages….GORGEOUS!!!!
And here are Kim's cuties looking at this amazing book!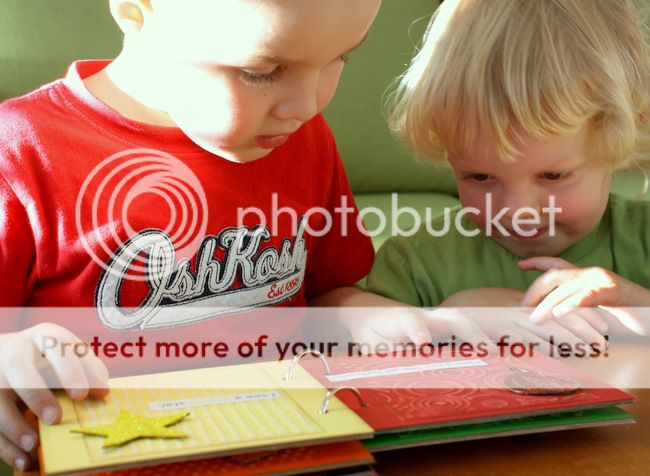 Happy Friday!
(edited with last month's winner)
First up we want to Congratulate Courtney! She is the winner for last month's Colour Challenge.  Email ellen.sosnoski@coredinations.com with your address information. Prizes will not go out until September 12  due to us being out of the office at an event.
Here is the cute card she made.  Love all the great Cricut work and the glossy accents. A GREAT example of how Core'dinations ColorCore Cardstock can be your go to cardstock for any project.
You can see her entry here on her blog.
Now it is time to live with September's Colour Challenge!!!
It is all about colour for sure.
Again, our inspiration piece comes from our Pinterest Colour Lover's Board. Every Month Design Team Member Lydia Jackson gets the incredibly difficult task of choosing one of the beautiful color schemes found in Pinterest.
This month it is all  about back to school!
What is better than rainbow crayons???
Our Core Essentials line is PERFECT for this challenge. LOADS AND LOADS of gorgeous colours…..
Design Team Member Debbie Standard Created this fun card using this colour inspiration using loads of embossing and sanding:
AND…Debbie created a layout, too.
The great thing about this inspiration piece is that you don't have to use every single colour like Debbie did here.  She focused on the blue, red, yellow, orange and brown. Looks awesome, don't you agree?  The Stacy Julian Line Core Impressions is great for this challenge as well. No one does Colour like Stacy!
Remember you must use Core'dinations Cardstock on your project and link back to THIS post by September 30th or link us up on our Facebook page.
So the blog has not been cooperating with me this weekend.
I spend most of Saturday morning copying and pasting and reposting
but nothing worked.
So we have ONE MORE CHEERY LYNN project for you! You may have seen this on
Facebook over the weekend but that is okay. It is too cute not to share with you today.
And what a perfect way to announce the random winner of our give-a-way from last week………….
Krista's Paper Cafe says:
I think it looks more antique then grungy. I like it. I want to try. Now i know what to use a white/off white Core'dinations paper for.
Congrats!!! Email ellen_sosnoski@coredinations.com your address information.
Now let's see this layout…..
Design Team Member Melissa Oliveira created this super cute layout using the French Scallped Flair nesting dies. She used the smallest size and then cut it to create the fun green border along the photo. BRILLIANT! And of course that fun banner.
AND she used our August Colour Challenge as her colour inspiration.
And check out this cuuuuuuutie of a layout!
We have some more Colour Inspiration today!
Check here for the original post for the guidelines and make sure you link  you projects there, too
Here is the inspiration piece from Pinterest.
Make sure follow Core on there for LOADS of colour inspo!!!
And here is Design Team Member Andrea Amu's take on the challenge
with a gorgeous card!
And some details………
We are!
Here is the inspiration piece for this month from Pinterest that Debbie Standard pinned for us from the shepaperie.blogspot.com.
Isn't it beautiful?
SIX gorgeous colours to play  with…..
Here is Design Team Member Shaunte Wadley's take on the challenge using
ooodles and oodles of Vintage Cardstock.
For the Colour Lover's Challenge you must use a noticeable amount of Core'dinations Cardstock
on your project. And since we are technique junkies here…we wanna see some technique, too! Sanding…embossing…sky is the limit!
Link your submission to THIS post or post on our Facebook account by August 30th for a chance to win some fabulous Core'dinations Cardstock!!!