We have some fun tips from Design Team Member Melissa Oliveira.
Even though these layouts have a summer theme to them doesn't mean you can't use these tips for any project.
First up Melissa stamped on her Whitewash for this journaling. If you have used our cardstock before, you know it gets a bit dusty  when you sand it. First up, you really should have a Sand it Gadget to make your sanding easy. After that, you want to use our Dust Buddy.
The Dust Buddy is a unique cloth that does many things, including cleaning the sanding residue so your adhesives can stick better. One additional thing it does is make your stamped images crisper and cleaner as seen on Melissa's layout here. If you sanded this Whitewash and didn't use a Dust Buddy,  the stamped imaged wouldn't be as great.  So make sure you tell your favorite Core'dinations Cardstock retailer to get some Dust Buddies. They go a long way, too!
And here is another example of a layout where Melissa stamped over some Graphic 45 Core Impressions. And of course, how cool are those torn waves in the Whitewash????
Goooood Wednesday Morning!
We are are here bringing you some Core'dinations and Glue Arts projects again today and all week long!

Make sure you head over to the Glue Arts blog for some awesome projects from their Design Team. They are also introducing a new product, Glue Glider Pro PLUS and they are doing 10 days of give-a-ways over there!!! And they have a GrEaT Facebook page, too, make sure you head over there as well for daily inspiration.
And, YES, we are giving away ANOTHER pack of Core for one lucky winner that posts here on the blog this week!!!
AND we want you to shout out how much you love Glue Arts & Core!!! Head over to the Glue Arts Facebook page and tell them what your FAVORITE Glue Arts Adhesive is and ONE lucky winner will win some Core goodies in addition to what we are giving away on the blog!!!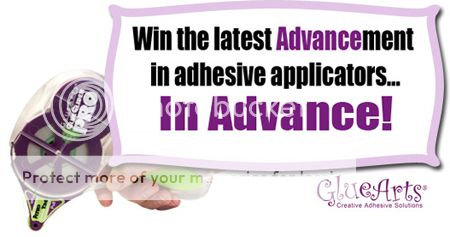 First up we have a layout from Design Team Member Melissa Oliveira featuring tons of Tim Holtz Adirondack, Pink Paislee core Impressions, Cosmo Cricket Core Impressions, Jenni Bowlin Whitewash along with Glue Arts Glue Glider Pro, Raisen's, U Cut It  3D Adhesive foam.
See the torn/ruffled cardstock?  You need a really great adhesive to make sure the Cosmo Cricket Core Impressions (pink ) will adhere to that ruffle and Glue Arts is perfect.
Next up we have a Design Team Member Debbie Standard with another layout. That Cosmo Cricket Woodgrain looks amazing as a background. Who needs patterned paper??   Debbie used the Glider Pro and the Adhesive Squares from Glue Arts. Must haves for any crafter!
GOOOOOOOOOOOOOOD Morning!
We have a project for you today featuring Paper Trunk goodies and Core'dinations Cardstock.
Make sure you head over to their blog for some more GREAT ideas and inspiration.
AND DON'T FORGET.. we are giving away some Cardstock to one lucky person. So leave a comment on any post you see with Paper Trunk (here at our blog) for a chance to win!!!  (Please note  prize will not be mailed until after the 12th of September due to us being at an event out of the country).
So today we have a fun layout from Design Team Member April Derrick. April uses bits and pieces of Paper Trunk patterned paper  to from this layout in addition to that super cool doodle frame.  Looks so cool against the sanded Tillie Cardstock from the NEW Spotted Collection! Make sure you check out all of the great colors. You cannot go wrong with the two great designs.
Happy Friday Everyone!
Today we have a gorgeous layout from Design Team Member Andrea Amu featuring some mixing and matching of our Core Impressions lines.  That is one of the coolest things about our cardstock. You can mix and match it making endless combinations!
For example: Andrea used some Cosmo Cricket Core Impressions (dot) with some Jenni Bowlin Brights Core Impression (butterflies).
Sand (of course!) and add some of your favorite embellishments and Voila!
You have a gorgeous layout like this: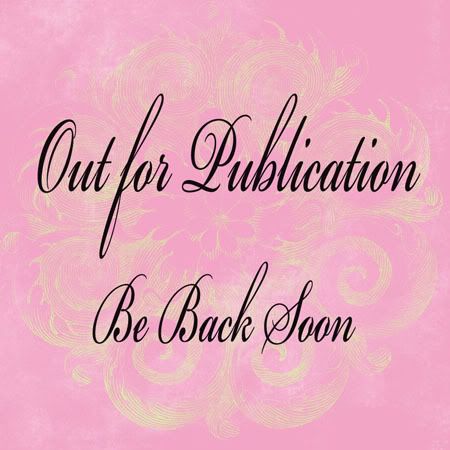 And check out this gorgeous work with the Cricut using the Core Essentials:
Inspiration!!!
We posted our July Peach Keen Colour Challenge this week so make sure you read all about it here. There is some yummy Core'dinations Cardstock up for grabs!
Here is the palette:
And the inspiration piece:
First up is a layout from Debbie Standard.  Debbie embossed the images and then cut them out as accents on her page.  And how perfect is that wave punch?!?!?!  Make sure you check out that great scoring detail Debbie added to do her journaling.
Today we have a card AND some gift wrapping from Char Dobson.
AND it gets BETTER!
Char had started off just making the card, but then had the great idea to wrap my gift in butcher paper and embellish with the scraps leftover from making my card. It turned out super cute! A nice change from using a traditional gift bag.
Core is so versatile!
Core'dinations: Core Essentials, Chocolate Box, Cosmo Cricket Core Impressions.  Other Supplies: Cricut Nursery Rhymes, Martha Stewart Flower Punch, Fiskars Corner Round Punch, Cuttlebug Swiss Dots Embossing Folder
Have a GREAT week!
This week we have a fun week in store for you….we are introducing our NEW 2011 Design Team.  For this special week, each Design Team member created a layout all about themselves.  We will be updating galleries daily with new projects from the team so make sure you check their galleries often!
First up is Debbie Standard.  Here is a little bit about Debbie in her own words:
My name is Debbie Standard and I have been scrapping for about 10 years now. I have been a Critical Care Nurse for 16 years. I am now employed as head of the Trauma Case Managers at a Level 1 Trauma Center. I work full time and still put in about 5 hours a week charging in the Trauma Intensive Care Unit. I am also a mother to four, three daughters and a son. Between my husband and myself we have a total of six children, eleven grandchildren and one great-greatchild (by his oldest granddaughter), three cats. I love scrapping – it's my therapy. Once I started submitting for publishing I've been addicted. So much fun to see what I have created in a magazine – I never get over the thrill! I have been published in several magazines and am on several card DTs as well as Core'dinations.  I have met some wonderful people through design teams and boards. I am so excited to be a part of Core'dinations Design Team for another year. This cardstock is such an exciting product and I am so looking forward with working with this impressive group of Design Team members!
To visit her gallery, click here. To visit my blog, click here.
Supplies used for this layout:
Cosmo Cricket Core Impressions, Basic Grey Core Impressions
Core Essentials, Fancy Pants Core Impressions
Next up is Kim Jeffress.  Here is a little bit about Kim in her own words:
Hi my name is Kim Jeffress and I hail from beautiful sunny Brisbane Australia. I started my creative journey into scrapbooking about 8 years ago when I met my husband, then boyfriend, who worked out of town and I needed something to keep me busy during the week. A former kindergarten teacher now SAHM, my biggest inspiration for my scrapping are my two active little boys. I like to scrap the good and the not so good aspects of their little lives…the things that they say and do, and the little everyday things that I don't want to forget. I am very fortunate to be on the design team for Australian Scrapbooking Memories magazine as well as several online shops and manufacturers so I get to work with many different products. I love the feel of embossed, roughed up or textured cardstock as it adds a fabulous rustic feel to my boys pages. I would describe my style as clean, fresh and vibrant with a touch of whimsy! I am soooo very excited to be joining the fabulous team at CORE!!
To visit her gallery, click here. To visit my blog, click here.
How cool is this large, elongated  photo of Kim? SO COOL!
And a close up of that awesome Basic Grey Core Impressions!!!!