Today is Thanksgiving in Canada and we want to wish all of you an amazing day!
We are so thankful here at Core'dinations for so many reasons.
We had such an awesome week last week with Glue Arts!
Between the Glue ARts blog and the wonderful projects here at the Core blog you had to come away with some inspiration. You must have GREAT cardstock AND awesome adhesive for your crafting projects. If you  missed last week, don't worry. Go to our main site, www.coredinations.com and then click on "Scrapbook Projects" and then you will see "2,4,6,8 Core'dinate". There you will see all of our preferred partners, including Glue Arts, and the projects that we have created.
Today  our Design Team Member Char Dobson created this layout in celebration of Canadian Thanksgiving using Core'dinations and, of course… GLUE ARTS. We just couldn't stop! Char also used some Jenni Bowlin Core Impressions and Black Magic.
There are so many great details on this layout and so many things to be thankful for.
AND NOW FOR OUR GLUE ARTS WINNER!
Maggy Tronche (@MaggyTronche) says:
October 7, 2011 at 2:30 pm (Edit)
Beautiful layouts, love them!!! TFS girls! You are so talented and creatives!! Hugs.. Maggy 
Maggie..email ellen_sosnoski@coredinations.com with your address information for your prize!
Goooood Wednesday Morning!
We are are here bringing you some Core'dinations and Glue Arts projects again today and all week long!

Make sure you head over to the Glue Arts blog for some awesome projects from their Design Team. They are also introducing a new product, Glue Glider Pro PLUS and they are doing 10 days of give-a-ways over there!!! And they have a GrEaT Facebook page, too, make sure you head over there as well for daily inspiration.
And, YES, we are giving away ANOTHER pack of Core for one lucky winner that posts here on the blog this week!!!
AND we want you to shout out how much you love Glue Arts & Core!!! Head over to the Glue Arts Facebook page and tell them what your FAVORITE Glue Arts Adhesive is and ONE lucky winner will win some Core goodies in addition to what we are giving away on the blog!!!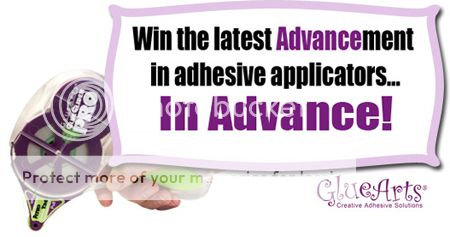 First up we have a layout from Design Team Member Melissa Oliveira featuring tons of Tim Holtz Adirondack, Pink Paislee core Impressions, Cosmo Cricket Core Impressions, Jenni Bowlin Whitewash along with Glue Arts Glue Glider Pro, Raisen's, U Cut It  3D Adhesive foam.
See the torn/ruffled cardstock?  You need a really great adhesive to make sure the Cosmo Cricket Core Impressions (pink ) will adhere to that ruffle and Glue Arts is perfect.
Next up we have a Design Team Member Debbie Standard with another layout. That Cosmo Cricket Woodgrain looks amazing as a background. Who needs patterned paper??   Debbie used the Glider Pro and the Adhesive Squares from Glue Arts. Must haves for any crafter!
Happy Friday Everyone!
Today we have a gorgeous layout from Design Team Member Andrea Amu featuring some mixing and matching of our Core Impressions lines.  That is one of the coolest things about our cardstock. You can mix and match it making endless combinations!
For example: Andrea used some Cosmo Cricket Core Impressions (dot) with some Jenni Bowlin Brights Core Impression (butterflies).
Sand (of course!) and add some of your favorite embellishments and Voila!
You have a gorgeous layout like this: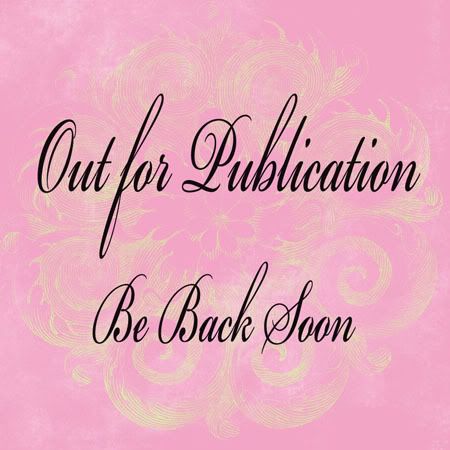 And check out this gorgeous work with the Cricut using the Core Essentials:
Happy Wednesday!
First up we want to remind you today is  THE LAST day to get those Peachy Keen entries in for our July Colour Challenge!!!
Today we are sharing a bunch of cards from the Design Team that are all about summer!
First up we have a FUN & Festive card from Kim Jeffress. Who says it's winter in Australia???
Love the use of the Jenni Bowlin Calendar card from the 4×6 paper pad.
And next up we have a card from Andrea Amu using  a great mix of Gemstones , Vintage and Core Essentials and
beautiful cuts from her Cricut:
And a close-up…
We have an awesome tutorial for you today from Design Team Member April Derrick.
Let's get started!
Step 1 – To create the background for my layout, I started by gathering the following supplies: Ranger Distress Inks in Weathered Wood and Broken China, two Ranger Foam Applicator Tools, Core'dinations Sand it Gadget , and of course a beautiful sheet of Core'dinations Core Impression Cardstock. The particular sheet I used was from the Jenni Bowlin Studio Collection: Vintage Brights!
Step 2 – I started by applying some of the Weathered Wood Distress Ink along the bottom of the cardstock.

Step 3 – Next I added a layer of Broken China Distress Ink and I made sure to blend the two colors together where they meet so it would having a flowing effect.
Step 4 – I continued to apply the Broken China distress ink all the way up to the top of the cardstock, however I didn't apply as much towards the top because I wanted to make sure that some of the whitewash coat and stunning red core would show through! This picture shows a close up of how the colors blended beautifully.
Step 5 – I grabbed my Core'dinations Sand it Gadget and started distressing away! I sanded various areas of the cardstock making sure to leave a few un-sanded patches to add visual interest!

Step 6 – I also sanded along the edges of the cardstock to help create a beautiful red border. You can see what my completed layout background looked like before I began adding embellishments.
Step 7 – I completed the layout by adding pictures I had created in a free online photo editor, and various patterned papers & embellishments!
Supplies:
* Supply list for Project:
– Core'dinations Core Impressions Cardstock
– Distress Inks: Ranger
– Stickles: Ranger
– Patterned Paper: Jenni Bowlin
– Rub on: Jenni Bowlin
– Tissue Tape: Tim Holtz
– Tools: Ranger Foam Applicator tool
– Mini Staples: Tim Holtz
– Other: Baker's twine, Photo booth pictures made in Big Huge Labs
Here in the States we are CeLeBraTiNg the Fourth of July, our Independence Day.
We are kicking off this week with a fabulous layout from April Derrick using the Fabulous Jenni Bowlin Core Impressions. Don't you love how April used the large scalloped sheet? Fabulous!  And that strip of photos???? Love it!
And Debbie Standard created this gorgeous card using stamps and Core'dinations. The Woodgrain Embossing folder from Tim Holtz is perfect for the background for the cute little birdhouse.
Beautiful!
Have a wonderful Holiday and be safe!