Design Team Favorite Things!
From now until Christmas Eve we are showcasing our Design Team's Favorite cardstock. Each designer picked a few of their favorite lines and created some gorgeous projects for you showcasing why they love it so much.
Then, on that day, just by commenting on that post, you have the chance to win! AND some days we might be showcasing more than one line … like today!
Here is how it works:
1.) We post every day. The following day we pick a winner and then start over so keep coming back!
2.) You have all day and night to post. Yes, you heard me! You can win up until the next day when I pick a winner when I get up. We want our international fans to be able to win and they are normally sleeping now
3.) Want additional chances to win?  Comment on Facebook and share the excitement on your blogs! If you share on your blog, come back here and link us up. Remember, you can do it every day for more chances to win!
4.) Please note: we will not be shipping to winners until the January due to the Holidays.
BUT first  we need to announce some BasicGrey winners!
From the blog:
Melinda Wilson says:
These two precious baby layouts are wonderful!
From our Facbook page:
AND we need to announce November's Colour Lover's winner:
Check out her awesome page!
email ellen_sosnoski@coredinations.com with your address and phone number ASAP!
~~~~~~~~~~~~~~~~~~~~~~~~~~~~~~~~~~~
So….ready for some inspiration and give-a-ways now????
Today is all about Core Amour!
Design Team Member Debbie Standard works her magic with the Core Amour.  We are giving away a pack of the Sable and Onyx Collection AND Jenni Bowlin Classic JBS Core Amour.
Want embossing, patterned paper and sandable cardstock all in one???  Then THIS is your line.
First up we have our Sable and Onyx collections. These two collections come in one pack for 20 unique designs.
Here is Debbie's layout for the Sable collection:
And the Onyx collection:
AND…we have more!!!
Did you know that we have "core'dinated" with some leading scrapbooking designers with this line?
We sure have! Jenni Bowlin AND Teresa Collins!  Debbie has a layout using the Jenni Bowlin  Classic JBS Core Amour line.
If you love red, black and white than you MUST have this line. It goes perfectly with all of those fabulous Jenni Bowlin embellishments you have lying around.
Don't forget to comment to win!
You have until we post again tomorrow. All winners will be chosen randomly.
We are so excited to be sharing this week of May Arts, Petaloo AND Core'dinations with you!
THREE awesome  companies have come together to inspire you. And our teams have been working hard to create some festive projects for you, too. It's all about the Holidays. From Halloween to Thanksgiving and even Christmas…you will see festive projects to get those creative juices flowing and hopefully give you some ideas for this time of year.
And of course…there are give-a-ways!!! All three companies will giving away tons and tons of goodies this week so make sure you head over to the Petaloo Blog and May Arts Blog for details and inspirational projects. Don't forget about Facebook! Join us on our Facebook page here,  the May Arts and Petaloo pages, too, for additional chances to win. Make sure you tell them we sent you!
Did you know that Core'dinations and Petaloo have a color matching program?  We sure do!  We did all the hard work so that you can easily match your favorite Core Colors with favorite Petaloo flowers.   How easy is that???
So are you ready for some projects???
Don't forget to leave a comment every day this week for a chance to win a Core'dinations prize pack!!!
Today we have some Thanksgiving and Fall Inspired  projects from Design Team Member Melissa Oliveira.
Melissa used her Fiskars Paper Crimper for this tag…
Let's talk about these flowers and leaves. First off the cluster is awesome. Add some cool vintage buttons from your stash and you have a gorgeous embellishment.  And did you notice the leaves are May Arts ribbon?  Melissa cut them into leaf shapes and then held them near a flame (PLEASE be careful if you try this at home) to melt the edges so they won't fray. And it just gives is a really cool, rustic look. Add some ink to your Jenni Bowlin Core Impressions after you sand it to help accent the different colors in your layout.
Today is Thanksgiving in Canada and we want to wish all of you an amazing day!
We are so thankful here at Core'dinations for so many reasons.
We had such an awesome week last week with Glue Arts!
Between the Glue ARts blog and the wonderful projects here at the Core blog you had to come away with some inspiration. You must have GREAT cardstock AND awesome adhesive for your crafting projects. If you  missed last week, don't worry. Go to our main site, www.coredinations.com and then click on "Scrapbook Projects" and then you will see "2,4,6,8 Core'dinate". There you will see all of our preferred partners, including Glue Arts, and the projects that we have created.
Today  our Design Team Member Char Dobson created this layout in celebration of Canadian Thanksgiving using Core'dinations and, of course… GLUE ARTS. We just couldn't stop! Char also used some Jenni Bowlin Core Impressions and Black Magic.
There are so many great details on this layout and so many things to be thankful for.
AND NOW FOR OUR GLUE ARTS WINNER!
Maggy Tronche (@MaggyTronche) says:
October 7, 2011 at 2:30 pm (Edit)
Beautiful layouts, love them!!! TFS girls! You are so talented and creatives!! Hugs.. Maggy 
Maggie..email ellen_sosnoski@coredinations.com with your address information for your prize!
Goooood Wednesday Morning!
We are are here bringing you some Core'dinations and Glue Arts projects again today and all week long!

Make sure you head over to the Glue Arts blog for some awesome projects from their Design Team. They are also introducing a new product, Glue Glider Pro PLUS and they are doing 10 days of give-a-ways over there!!! And they have a GrEaT Facebook page, too, make sure you head over there as well for daily inspiration.
And, YES, we are giving away ANOTHER pack of Core for one lucky winner that posts here on the blog this week!!!
AND we want you to shout out how much you love Glue Arts & Core!!! Head over to the Glue Arts Facebook page and tell them what your FAVORITE Glue Arts Adhesive is and ONE lucky winner will win some Core goodies in addition to what we are giving away on the blog!!!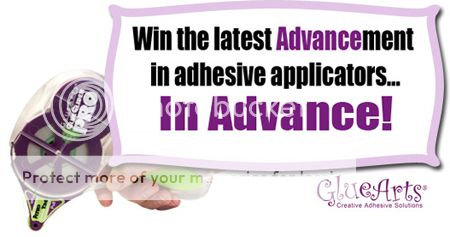 First up we have a layout from Design Team Member Melissa Oliveira featuring tons of Tim Holtz Adirondack, Pink Paislee core Impressions, Cosmo Cricket Core Impressions, Jenni Bowlin Whitewash along with Glue Arts Glue Glider Pro, Raisen's, U Cut It  3D Adhesive foam.
See the torn/ruffled cardstock?  You need a really great adhesive to make sure the Cosmo Cricket Core Impressions (pink ) will adhere to that ruffle and Glue Arts is perfect.
Next up we have a Design Team Member Debbie Standard with another layout. That Cosmo Cricket Woodgrain looks amazing as a background. Who needs patterned paper??   Debbie used the Glider Pro and the Adhesive Squares from Glue Arts. Must haves for any crafter!
Happy Friday Everyone!
Today we have a gorgeous layout from Design Team Member Andrea Amu featuring some mixing and matching of our Core Impressions lines.  That is one of the coolest things about our cardstock. You can mix and match it making endless combinations!
For example: Andrea used some Cosmo Cricket Core Impressions (dot) with some Jenni Bowlin Brights Core Impression (butterflies).
Sand (of course!) and add some of your favorite embellishments and Voila!
You have a gorgeous layout like this: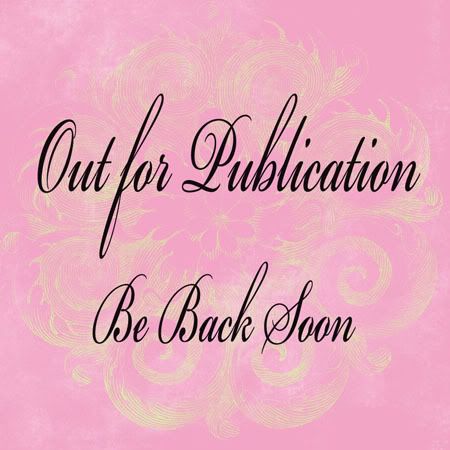 And check out this gorgeous work with the Cricut using the Core Essentials:
Happy Wednesday!
First up we want to remind you today is  THE LAST day to get those Peachy Keen entries in for our July Colour Challenge!!!
Today we are sharing a bunch of cards from the Design Team that are all about summer!
First up we have a FUN & Festive card from Kim Jeffress. Who says it's winter in Australia???
Love the use of the Jenni Bowlin Calendar card from the 4×6 paper pad.
And next up we have a card from Andrea Amu using  a great mix of Gemstones , Vintage and Core Essentials and
beautiful cuts from her Cricut:
And a close-up…