WHO WANTS TO WIN SOME CORE??????
We are brining in WCMD with our October Colour Lover's Challenge.
This month is all about fall and autumn colors.
AND WE ARE GIVING YOU THE CHANCE TO WIN TWO PACKS OF CORE!
We will pick one winner that creates a card with this color palette by Tomorrow, October 2nd at Midnight PST and links it here on this post or on our Facebook page to win a pack of Core'dinations Cardstock! REMEMBER…you must use Core'dinations Cardstock to be eligible.
AND you will still be entered to win the October Colour Lover's Challenge, too! That is two chances to win this month so get busy! (Please note: You can create any project you want for our monthly Colour Lover's Challenge but for this weekend we are looking for cards to celebrate WCMD)
Here is the color palette design by Design Team Member Lydia Jackson:
And a card created by Ellen Sosnoski using Whitewash as the base and some Tim Holtz-Kraft Core: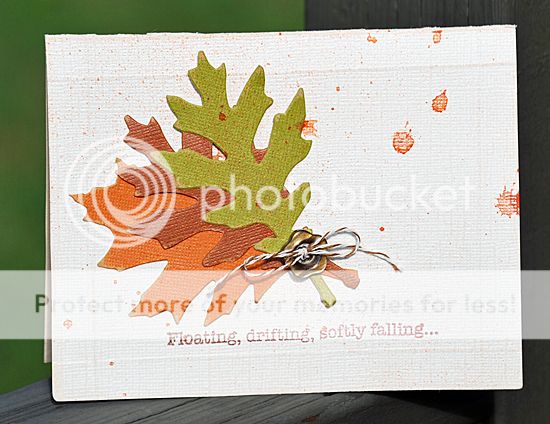 One of my favorite sentiments by myStamp Box…
All entries for our monthly colour lover's challenge must be linked to this post by the end of October 31st at midnight PST.
For the WCMD challenge, they must be linked by October 2nd, midnight PST.
You may link your project to our Facebook page as well.
Don't you think?
We sure do here at Core! Have you seen our tried our Glitter Silk paper yet? If you haven't, you must!
It is smooth as silk and cuts beautifully…and the best part is that it doesn't shed glitter all of your scrapbook room and yourself. There have been plenty of times I have walked around the house or even the grocery store with glitter on my face and didn't even know it! This won't happen with this versatile cardstock.
Here is a card from Ellen Sosnoski that shows off how beautifully it cuts and looks great with our other cardstock lines like Core Essentials. Remember for tips on scoring click here for our videos.
And p.s…..don't forget to check out our June Challenge!!!
All you need to do is journal and show us a fun Hard Core technique and you can get up to TWO chances to win!!
Check out details here.
And a close up of  the die cut flowers from Lifestyle Crafts:
The sentiment is from MyStamp Box and embossed with clear embossing powder and the flowers are layered with Helmar Zapdots.
AND we have more
YOU know how much we LOVE color 'round here so if you like this color combination here it is for you:
We have one more post for you to help you be inspired for all of those rockin' men in your life.
How about some Teresa Collins Core Amour love from Brianne Nevill? On the Edge is perfect for those projects ar LOVE the white journaling around the edges of the Black Magic base. What a great idea and perfect inspiration for our Journaling challenge!!!
You still have time to get those entries in for a prize pack of CORE
And check out this amazing detail! Gosh that guitar is so awesome!!!
And the perfect card for the perfect man in your life from Cari Locken. The Provocraft Diamond plate embossing folder goes perfectly with the Core Amour & MyStamp Box sentiment.
We hope this week is going to be a great one for you. Today we wanted to showcase a few projects using different lines of Core'dinations. The great thing about our cardstock is that you can mix and match our lines to create unique, one of a kind projects.
Each line core'dinates with the others! So get out that Core Impressions and Core Amour and that Vintage and Core Essentials and get ready to be inspired.
If this card by Design Team member Heather Bowser doesn't get your week started of brilliantly than I don't know what will. Check out the mix of textures and different Core'dinations cardstock (Vintage, Core Essentials, Stacy Julian Core Impressions).
And for this layout, Design Team Member Cari Locken uses Graphic 45 Core Impressions (background), Core Amour (striped strips along the top and bottom) and Core Essentials.
Have you seen our video on paper tearing?  It is such a simple and effective way to add texture and release that gorgeous inner core!
Have a great week. I have a busy day today picking our winners from our Facebook give-a-way  last week and this weekend so stay tuned for some announcements!
For some Chocolate?  Chocolate Box that is….
Today we are sharing some layouts from our Design Team featuring our Chocolate Box line.
Firs up is a layout from Design Team Member Debbie Standard. Debbie used Chocolate Box as the base of her layout here.  Debbie used Chocolate Box with a blue core and sanded the scored frame to accent the blues throughout the layout.  Also note on both of these layouts the hearts at the bottom of the page!
Other Supplies used: Jenni Bowlin Core Impressions, Core Essentials Cardstocks.
This layout is from Design Team Member Cari Locken.  Brown looks GREAT with everything! The colors on this layout are gorgeous…blues…reds…greens and Cari anchors this layout with some Vintage cardstock as the base and uses the Mint Chocolate Chip Chocolate Box to accent the green. Remember: all of our lines Core'dinate! So the green in the Core of the Chocolate box core'dinates perfectly with the green from the Core Essentials. Isn't that great? Makes matching colors for your project so easy.
Other Supplies used: myStampBOX stamps; Stacy Julian Core Impressions (red) and Cosmo Cricket Core Impressions.