Before we get started, don't forget to sign up for our NEW Hard Core Crafter program! Details are here.
You will get access to tons of giveaways….EXCLUSIVE videos….and it is FREE!!!!
I know we normally do Tutorials on Tuesday but we got a little behind this week with our HCC program and posts so today we have a fun tutorial for you. I wanted to make sure I shared this before Valentine's Day in case anyone wanted to use it as inspiration.
Our team members have been working with their very own kids to bring you Kids Crafts with Core!
A new series of quick and easy projects designed especially for you to be able to do with your very own family.
Design Team Member Char Dobson created these super cute Valentine's Day cards with her (uber talented) nine-year old daughter!
Char's daughter planned the entire pattern, colors, embossing folder….everything! on this project by herself. She even found the heart shape on her own while looking through Cricut cartridge booklets. AND they put this together in less than thirty minutes.
Yes, thirty minutes!
Char's daughter has loved crafts since she was very young but has only been scrapbooking and cardmaking with her for a year or two. Amazing!
READY?
Step 1 & 2: Cut out four large hearts in a dark colour. We used the Cricut + Desiner's Calendar Cartridge for this project:
Step 3: Cut out four slighter smaller hearts in a lighter contrasting colour.
Step 3: Cut out four slighter smaller hearts in a lighter contrasting colour.
Step 4: Cut out letters to form the word LOVE. You could also use Thickers or alpha stickers.
Step 5: Emboss the small hearts using your favourite Valentine's themed embossing folder. We chose Without a Lock by Couture Creations.
Step 6: Sand.
Tip: Sand in a tray like this for easy clean up!
Step 7: Adhere small hearts to large heart background.
Step 8: Adhere letters.
Step 9: Embellish if desired. We added some candy-heart style stickers from Recollections.
Step 10: Adhere finished hearts to a length of ribbon. Tie a loop at the top.
Step 11: Your finished project….
I don't know about you but I am an avid reader.
I love reading and I am always looking for friends that read so we can talk about books and share them, too!
Well, Design Team Member Char Dobson created these super fun projects for us today and they are all about your very own Book Club. Move over Oprah!
 Char used a  mix of Core Essentials and Tim Holtz Adirondack and Distress collections and her Cricut, of course!
See that gorgeous tag?  That is one of our tags from our Core Tag Collection in the Dark colors. And check out how Char stamped over the Basic Grey Core Impressions! What a great idea…add some ink to the edges and you have a fabulous invite.
HAPPY HALLOWEEN!
Since today is Monday we are here with Graphic 45! We have one of these awesome packs for grabs, too! Our Signature Series Cardstock...it's FabUlous! In the past we have teamed up with Graphic 45 for our Core Impressions and this past summer we debuted the Signature Series. Now you can get the gorgeous Graphic 45 designs on our cardstock AND their "signature" colors! So if you have loads of Graphic 45 sitting at home waiting to be used, this pack of cardstock will match perfectly.
AND of course we are giving one away here!!! Make sure you head over to the Graphic 45 Blog for more chances to win!
AND we always do a little something over on our Facebook page, too, so make sure you check in there often. Graphic 45 has a Facebook page so make sure you go over there and tell them how much you looooove them
:):)
First up we have a card and layout from Design Team Member Debbie Standard.
Debbie used some Graphic 45 papers and Core Impressions and the gorgeous metal flowers from Graphic 45. They are the perfect embellishment for any project!
And Check out this box from Designer Andrea Amu!!!
It's gorgeous gorgeous…SO many amazing details…
Andrea used the Signature Series Cardstock on this altered box and some Tim Holtz Kraft Core (red). She painted it, crackled it and how about that ornate Graphic 45 door knob! And you need some great adhesive for this kind of project, too, and Glue Arts works perfectly.
COOOOOOL! What better way to store your scrappy mags???
Andrea used her Cricut Botanicals cartridge for the designs on this box.
Scared you, didn't I?
Well, before we have some Halloween inspiration for you from Design Team Member Char Dobson we anted to let you know that Monday we are at it again with Graphic 45! We have one of these up for grabs, too! Our Signature Series Cardstock…it's FabUlous!
Now we are ready for some SUPER CUTE monsters from Design Team Member Char Dobson.
Core Essentials, Vintage, Whitewash, Black Magic
Other supplies: Cricut Mini Monsters, various embossing folders, googly eyes
Some more…cute cute cute cute!!!
First up we have a May Arts/Petaloo week winner!
Marcia D says:
Awesome witch hat! Love it!
email Ellen_Sosnoski@coredinations.com with your address information by next Wednesday, November 2nd.
~~~~~~~~~~~~~~~~~~~~~~~~~~~~~~~~~~~~~~~~~
Today we have a super cute bag from Design Team Member Debbie Standard.
There are so many awesome details on this bag that I would sit down with your morning coffee and get ready to be inspired!
Have you ever printed digital images on your Core?  Well, this gorgeous bag is a great example of how Core is your go to cardstock for any project.
Here is a little bit about the bag from Debbie, "The flowers are from the Cuttlebug flower making kit,  some are from a tutorial by Heidi Van Lear and then some are free hand cut and I swirled them. The digital images are from Faith over at D2D." AND Debbie also backed some of the flowers with Petaloo Color Matching flowers.
Debbie used a ton of core on here...Core Essentials, Whitewash (some of the flowers, Cemetery Stone, Spooky House), some Black Magic on the Fence….just a FABULOUS mix of Core on this festive project.
Debbie used our Core  Colour Lover's Challenge for her inspiration. You have until
Monday to get these linked for a chance to win some goooodies!
First up we have an announcement!!! Get ready for Monday!!!
Today we are seeing spots with Design Team Member Andrea Amu. Our two Spotted Collections are Jillian (embossed small dot) and Tillie (embossed larger dot) that are just perfect for any papercrafting project.
Andrea used Core'dinations Jillian Spotted collection on this beautiful card:
And some Tillie Spots in Mantis for this fun layout. Look closely, Andrea did some really cool misting right over the sanding.
Okay maybe we don't have that kind of "Score"  here at the Core Blog but we got something BETTER!
We do this kind of SCORING! Need some more tips?  Make sure you check out our videos here. The possibilities are endless. You can make any design you want!!!! There is one  important tip  to remember when you are  SCOR with CORE.
Remember to score from the BACK of the cardstock. That way the raised scor image is on the front and you can sand it.
Design Team Member Leica Forrest scor'd her heart out on these layouts.
Core Essentials works beautifully for scoring. Notice the outline sanding Leica did for her title, too? SO COOL!
This layout is jam-packed with technique, too. From the embossed Black Magic scalloped shapes (using Spellbinder's dies)to the  scoring and use of the label maker…
This is one awesome layout!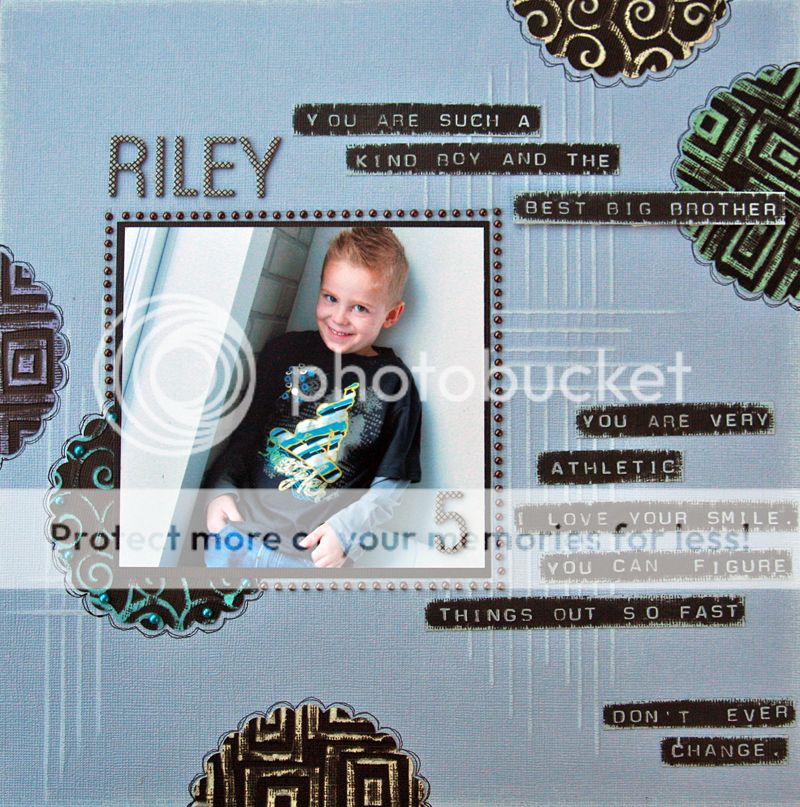 Design Team Member Kim Jeffress is here today with an awesome tutorial for us. Here is a little bit about the project in her own words.
The Space Stick
My eldest who is 4 is learning to write. He has had trouble remembering to put spaces in between each word  as he writes. I decided to make a space stick out of some Core'dinations cardstock, a pop stick and some other bits and pieces.
Step 1 punch two circles out of some cardstock. I have used a sheet of Vintage Cardstock.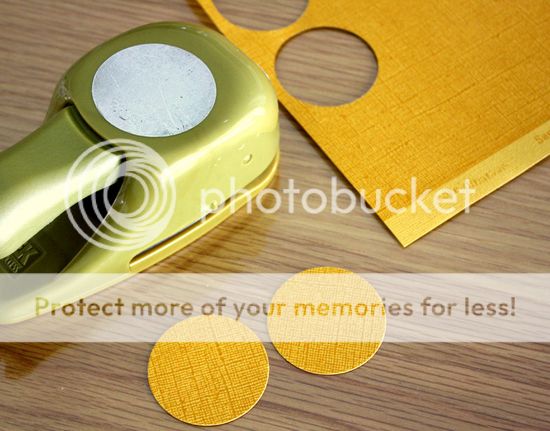 Step 2 Emboss your circles using an embossing folder. I have used a circle embossing folder which i Thought looked like craters for me space theme.
Step 3 Sand your circles to reveal the core underneath.
Step 4 Grab a coloured pop stick and glue it to the back of one of the circles. Now glue the other circle on top.
Step 5 Finish off your Space stick by inking the edge to add difinition and adding stickers and other bits and pieces suitable to your theme.
Step 6 Now your Space stick is ready to use!
Have you seen September's Core Colour Challenge???
CLICK here for more details if you didn't
Well, we have some more inspiration for you!!!
Today Design Team Member Char Dobson made this super fun and just perfect project for Back to School for us today. This is so fun and just perfect for a teacher gift.
And Char's Tuesday tip is to not be afraid to pair those gorgeous primary colors with an accent color like purple. How awesome is this color combo???  Char used our September Colour Lover's piece as her inspiration for this layout. You don't have to use every color…just pick and choose the ones that work for YOU!
Core: Essentials (brights), Core tags (brights)
Other supplies: Cuttlebug Measure by Measure and Number Collage embossing folders, Scor-pal, Cricut Plantin Schoolbook (stars), unknown button brads, buttons, hemp cord, alphabet beads, pop dots, pencils, sticky notes
Today's Tutorial is from Design Team Member Kim Jefress…..
AND she used Septembers Colour Inspiration  Challenge!
MY COLOUR BOOK
My two year old son is having trouble remembering his colours. I decided to make a mini album for him using some Core'dinations cardstock, embossing folders and chipboard.
1.Choose a pre made mini album, measure the size of each page and then cut your CORE cardstock in your chosen colours to size. Mark with a pencil where the holes are and using a hole punch,  punch some holes for the rings to thread through.
2. From the same sheets of coloured cardstock, cut pieces to fit into embossing folders you have, then emboss each coloured card with a different folder.
3.Using your sand it tool or sand paper, sand the embossed design on each piece of embossed cardstock.
4.Cover your album with PVA glue or craft glue and lay down your cardstock pieces from step 1. Smooth out with your fingers.
5. Now glue down your co ordinating embossed pieces the same way.
6. Choose some chipboard pieces and decorate each one to suit the colours of your pages. I have used, glimmer mist, paint, glitter and ink.
7. Using strong adhesive glue the chipboard onto each page, Type or write out a matching sentence for each colour, print trim and add to each page.
8. Use buttons and letter stickers to create your cover and then put your book together and you are done!
Here are some of the inside pages….GORGEOUS!!!!
And here are Kim's cuties looking at this amazing book!