Scared you, didn't I?
Well, before we have some Halloween inspiration for you from Design Team Member Char Dobson we anted to let you know that Monday we are at it again with Graphic 45! We have one of these up for grabs, too! Our Signature Series Cardstock…it's FabUlous!
Now we are ready for some SUPER CUTE monsters from Design Team Member Char Dobson.
Core Essentials, Vintage, Whitewash, Black Magic
Other supplies: Cricut Mini Monsters, various embossing folders, googly eyes
Some more…cute cute cute cute!!!
Goooood Saturday Morning!
We are are here bringing you some Core'dinations and Glue Arts projects again today and this is IT! So leave so make sure you leave comments for your chance to win win win!

Make sure you head over to the Glue Arts blog for some awesome projects from their Design Team. They are also introducing a new product, Glue Glider Pro PLUS and they are doing 10 days of give-a-ways over there!!! And they have a GrEaT Facebook page, too, make sure you head over there as well for daily inspiration.
And, YES, we are giving away ANOTHER pack of Core for one lucky winner that posts here on the blog this week!!!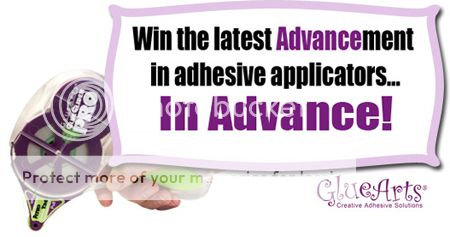 Today we have a Thanksgiving Day wreath from Designer Ellen Sosnoski.
There are only a few easy steps for this easy project. First,  wrap burlap (from MME) around a wooden base. I am using an old "O"  that I bought to alter for my son's room. The intention was for us to do it together but he didn't find it as exciting as I did so we are using it for a Fall Wreath today with some Tim Holtz Kraft-Core and Sizzix dies.
You may need to play with it a bit to make sure the end is on the back. Use your Glue Arts Square Adhesives to attach. They worked perfectly!
I used about the Adhesive Squares to attached the leaves…
I just love this piece of Kraft-Core. It is so soft and subtle and it just looked perfect on the spool. Again, use an adhesive Glue Square here….
And a close up of the leaves. They were embossed, then spritzed with some Tattered Angels Glimmer Mists and then sanded. To get them to stand up, I used the 3D UCut it squares.
We cannot wait to see what you create with Core'dinations Color Core Cardstock and Glue Arts!
Thank you Thank you for  a fantastic week. Please make sure you stop over at Glue Arts and give them a big shout out.
Come back Monday for some Canadian Thanksgiving ideas and some winners!
We are Summer Lovin' here at Core.
Soaking up these last few weeks of summer is always such a great time of year.
Design Team Member Leica Forrest created this layout to celebrate summer for us and her tip is how to make this fun grass.
It's super easy! Cut a strip of paper, snip pieces with your scissor but make sure you don't go all the way to the bottom
of the paper. When you are done, curl with a pencil or a paintbrush if you want it a tighter curl.
VOILA! You have grass. It mimics the photo perfectly.
Leica used a great mix of Core'dinations on this layout: Basic Grey Core Impressions, Core Essentials, Vintage and Stacy Julian Core Impressions.
\
Don't have a Cuttlebug or embossing machine?  DON'T WORRY!
Today Lydia Jackson is going to show you how to create your own distress folder.
For some projects you don't always want a crisp clean embossed detail. When you want
your edges to fade to nothing, or to blend an embossing folder where the
edges don't match up, this technique is just what you need.
Notice how the swirls vary in embossed depth?
What you will need is your desired embossing folder, a hammer, sanding block
and hard surface.
Place your paper between your embossing folder, then hammer all over,
hammering lightly around the edges, or theplace you wish it to fade.
Remove from the folder and sand.
Have a great week!
Good Morning!
We have some Easter Cards to share with you from our Design Team today!  These will definitely get you inspired to create some festive projects this week while you wait for the Easter Bunny to arrive.
First up we have a super cute card from Design Team Member Cari Locken.  Cari used Core Essentials, Gemstones and Whitewash Cardstocks and some Queen & Co. pearls along with the Cricut Expressions & Spring Holiday Cards Cartridge.
And here is a fun card from Design Team Member Linda Beeson. Check out all the cute details on here, including the gorgeous stamping on the Core Essentials and the Core Impressions Woodgrain on the cardbase.
And can you ever get too much Gemstones on one card? NO WAY! Check out  this beautiful card from Design Team Member Debbie Standard using layers and layers of Gemstones.
Have a GREAT week everyone!
We will keep you updated on the Design Team call as well.
We are sure feeling lucky here at the Core blog today!  Our Design Team has some Festive projects featuring lots of green and luck for you today.
First we have a card from Design Team Member Heather Bowser.
Green just makes me smile! Some simple embossing and die cutting and you have the perfect card for one lucky friend! Core'dinations Core Essentials is perfect for this because we have so many wonderful greens in our color families.
And next up is a layout from Design Team Member Lydia Jackson featuring FIVE different sheets of Core Essentials!  Just love all that embossing, punching and sanding!
Other Supplies used: Queen & Co. Bling
Here on the Core blog! Check out this cool mask Design Team Member Char Dobson created with her Cricut.   Once Char cut the mask from some Black Magic Cardstock, she tore Gemstones Cardstock for the feathers and then embellished with some Queen & Co pearls. Then just finish it off with some ribbon and you are done!
And check out this cute model!  Such a fun and easy project for a party or even a craft project to do with your kids.
Have a great week!!!
Wow, does Monday just keep sneaking up on you? It does to me! What better way to celebrate a new week than with some scrappy inspiration?
Today we have a layout from Design Team member Kandis Smith that is just jam packed with techniques. On this layout, Kandis stamped, embossed (with a  Tim Holtz Sizzix embossing folder) sanded, used her Silohuette (for the flower), stitched and added some Maya Road AND
Queen Co. embellishments. Did we miss anything??? Besides the Whitewash and Core Essentials cardstock, of course!
This layout totally has me inspired to get in my scrappy room  and create.
Have a great Monday!
We are celebrating color again today with one of the most classic color combinations:  Black, White and Red.  And it just so happens that some of our lines are just perfect for this combo!
First up is a layout from Design Team Member Kim Moreno featuring some Black Magic and Core Essentials Cardstock.
For this layout Kim tore the edge of each of the "frames" used around the photos and sanded the Core Impressions cardstock to reveal the stars. She also used her Scor-Pal to  score  the lines across the bottom and top,then punched and sanded a border to adhere below the ribbon. Remember to check out our videos here for more information on scoring.
And if you love Black and White you have to check out our NEW Jenni BowlinCore Amour collection. You are going to love this line!!! And if you take a hard look at this card from Design Team Member Debbie Standard, you may be able to figure out who we are doing our next blog swap with next month.
And another project from Design Team Member Debbie Standard. Core Amour Onyx is a staple in Design Team Member Debbie Standard's work. She always creates such beautiful projects with this line.
Good Morning and happy Wednesday to you! Today we have some fun projects for you featuring our go to techniques with Core'dinations.
Kimber McGray embossed with the Swiss Dots folder, tore, scored and sanded all one one card….Love all the Core Essentials on here!
Ellen Sosnoski embossed with some Provocraft folders, tore and sanded on this card using Core Essentials, Black Magic &
Whitewash.  And printed her sentiment on the cardstock from her computer….
Flower is from Queen & Co.
And check out the amazing techniques on this card from Debbie Standard. Punching, stamping with some myStampBOX stamps, embossing, die cutting…GORGEOUS!