Hope you had a GREAT weekend!
We had a busy one going through the DT applications!!! We are here going through them diligently so we should have some news for you SOON! No later than next week. We appreciate your patience…with so many applications we want to make sure they each get the time and attention they deserve.
Have you seen our new 6×6 packs?! They will be shipping in September so make sure you ask your favorite retailer to get them in stock!
I was going through some images this weekend to plan for the blog this week and came across this layout from Design Team member Char Dobson. Check out the guitar and how she used the metal studs on it! How cool is that?
Just love this Teresa Collins Core Amour Line…it is TOO perfect for all those awesome boy layouts! The Core is BLUE!
We have been showing some of our Design Team's favorite layouts from 2011 this month and today is Char Dobson!
Char totally rocks the Graphic 45 Core Impressions!!!!
Who doesn't  love some Harry Potter?
Goooood Saturday Morning!
We are are here bringing you some Core'dinations and Glue Arts projects again today and this is IT! So leave so make sure you leave comments for your chance to win win win!

Make sure you head over to the Glue Arts blog for some awesome projects from their Design Team. They are also introducing a new product, Glue Glider Pro PLUS and they are doing 10 days of give-a-ways over there!!! And they have a GrEaT Facebook page, too, make sure you head over there as well for daily inspiration.
And, YES, we are giving away ANOTHER pack of Core for one lucky winner that posts here on the blog this week!!!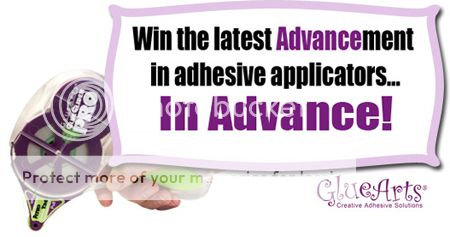 Today we have a Thanksgiving Day wreath from Designer Ellen Sosnoski.
There are only a few easy steps for this easy project. First,  wrap burlap (from MME) around a wooden base. I am using an old "O"  that I bought to alter for my son's room. The intention was for us to do it together but he didn't find it as exciting as I did so we are using it for a Fall Wreath today with some Tim Holtz Kraft-Core and Sizzix dies.
You may need to play with it a bit to make sure the end is on the back. Use your Glue Arts Square Adhesives to attach. They worked perfectly!
I used about the Adhesive Squares to attached the leaves…
I just love this piece of Kraft-Core. It is so soft and subtle and it just looked perfect on the spool. Again, use an adhesive Glue Square here….
And a close up of the leaves. They were embossed, then spritzed with some Tattered Angels Glimmer Mists and then sanded. To get them to stand up, I used the 3D UCut it squares.
We cannot wait to see what you create with Core'dinations Color Core Cardstock and Glue Arts!
Thank you Thank you for  a fantastic week. Please make sure you stop over at Glue Arts and give them a big shout out.
Come back Monday for some Canadian Thanksgiving ideas and some winners!
Happy Monday!
This week we have a fun week in store for you….we are introducing our NEW 2011 Design Team.  For this special week, each Design Team member created a layout all about themselves.  We will be updating galleries daily with new projects from the team so make sure you check their galleries often!
First up is Andrea Amu.  Here is a little bit about Andrea in her own words:
Hello! My name is Andrea Amu and I am born and raised in Pennsylvania where I live with my fun-loving hubby of nearly 11 years. Scrapbooking has been one of my biggest obsessions since 1997 and most recently I've seemed to catch a card making bug too! When I'm not busy being crafty, I can also be found working part-time as a substitute Preschool teacher. I find enjoyment in shopping at craft and antique/junque shops, and collecting Old World stoneware and unique pieces of silver and gemstone jewelry. Currently, I am also serving my third year as a designer for CreativeXpress.com and I've been fortunate to have had my designs published in Memory Makers publications, Northridge Publishing Media's CARDS and Cricut magazines, Paper Crafts, The Bug magazine, Pinecone Press, and Blue Media and Quarry books. I am really excited to now be a part of the Core'dinations Design Team and I look forward to many inspirational experiences along the way!  Check out her gallery here at Core and her personal blog here.
Love the Teresa Collins Core Amour on here and how Andrea printed her photo directly on the Core.
And next we have April Derrick. Here is a little bit about April in her own words:
My name is April Derrick and I am a Stay-At-Home Mother and Scrapbook Artist. I live in Arkansas, with my husband Scott, my daughter Charlie, and my sons Memphis and Castor. I have a love for all things crafty, and a passion for designing scrapbook layouts & mixed media art. I love to paint, draw, & distress…anything where I can get my hands messy! Documenting my memories in an artful way is extremely important to me and I always strive to inspire others whenever I can. I enjoy teaching others new techniques and I have been fortunate enough to host an annual scrapbooking /art retreat for the last six years on Petit Jean Mountain. I'm addicted to my camera, my scrap tunes, my sewing machine, all of my art mediums, and of course Core'dinations ColorCore Cardstock. In my opinion, Core'dinations Cardstock just plain rocks and I am honored to be part of the Design Team! Check out her gallery here at Core and her personal blog here. April has a way with inks and mists for sure!!! Looks fabulous on some Cosmo Cricket Woodgrain.
And it is!!!
We are currently gathering all the layouts for our FIRST ever challenge here at the blog. THANK YOU SO MUCH for all of the AMAZING entries. You guys are the BEST! We will announce the winner Monday.
And we have ONE more AWESOME project for you for your Father's Day projects. This little fry box fom Shaunte  Wadley is perfect for any occasion.
The die cut is from Lifestyle Crafts and the cardstock is Teresa Collins Core Amour. LOVE IT! There are so many fabulous details on this little box…the layers of stars, the tiny little tag, the COOKIES! Delicious.
Happy Father's Day to all those fabulous men in our lives!
We have one more post for you to help you be inspired for all of those rockin' men in your life.
How about some Teresa Collins Core Amour love from Brianne Nevill? On the Edge is perfect for those projects ar LOVE the white journaling around the edges of the Black Magic base. What a great idea and perfect inspiration for our Journaling challenge!!!
You still have time to get those entries in for a prize pack of CORE 🙂
And check out this amazing detail! Gosh that guitar is so awesome!!!
And the perfect card for the perfect man in your life from Cari Locken. The Provocraft Diamond plate embossing folder goes perfectly with the Core Amour & MyStamp Box sentiment.