Hi there! Jill from Every Day is an Occasion (http://everydayisanoccasion.com/) here to share a very colorful layout with you today! I normally do not make layouts as busy as this, but I wanted to step out of my comfort zone and go for it!
Colorful Core Layout

To create this layout, the first thing I did was take out my trusty 110lb 12×12 White Core. My favorite cardstock on the planet earth by the way! I had my son and daughter paint it with water colors they got with a coloring book. I wanted a random background and since they are always asking to paint, I thought this was the perfect opportunity. After the paper was dry, I trimmed 1/2 in. off each side and adhered it to the light blue Gemstones Core.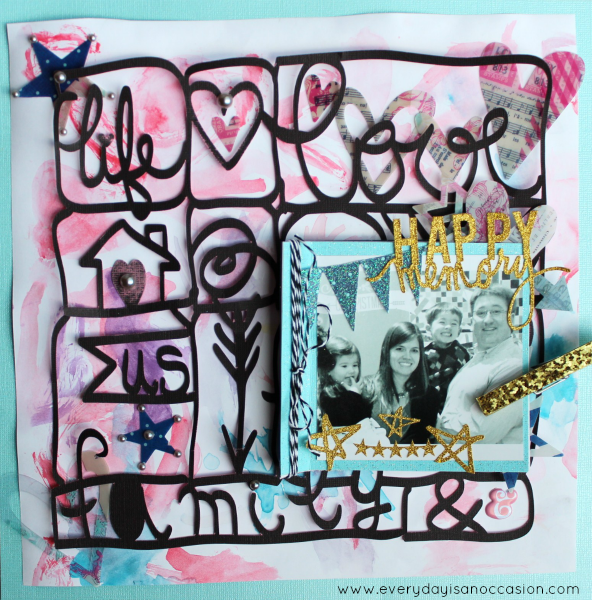 Then using Black Magic Core I cut out this shape with my Silhouette. How amazing is the Black Magic Core? After I cut out the shape the beautiful purpley color showed through on the edges as if I had inked the edges all the way around. Nope, I didn't, it's just the beautiful Black Magic core showing through! Then using my Sand It tool I sanded away on the hearts because I wanted the purple to show through. I chose the hearts to sand because I wanted to make a statement with them. You know, like when you were a kid and would make a heart as the dot for an "i" and then color it in. Did you do that? Maybe that was just me, but sanding those hearts reminded me of that. Seriously though, that is the great thing about the Black Magic Core, certain shapes can stand out simply by sanding them.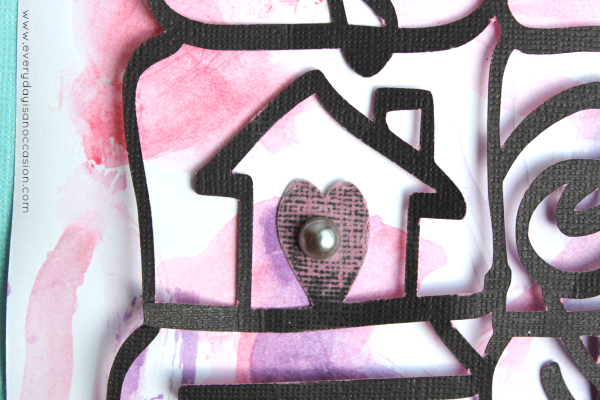 On this layout, I loved the fact that the core I used 6×6 Glitter Core to create the mini book on the album. I simply cut the pages down to 4×4 in. and stapled them together on the left hand side. I then took some We R Memory Keepers Sew easy twine and wrapped it around the book so you couldn't see the staples. I also stapled the book to the layout before I added the picture on the last page. Once I added the picture on the last, you couldn't see the staples anymore. I simply took a glitter clothespin I got from Michaels and used it to close the book. Below are the pages inside of the mini album. I used some Heidi Swapp Hello Today from Michaels to embellish the pages. I love using Core and Heidi Swapp products. They go perfectly together.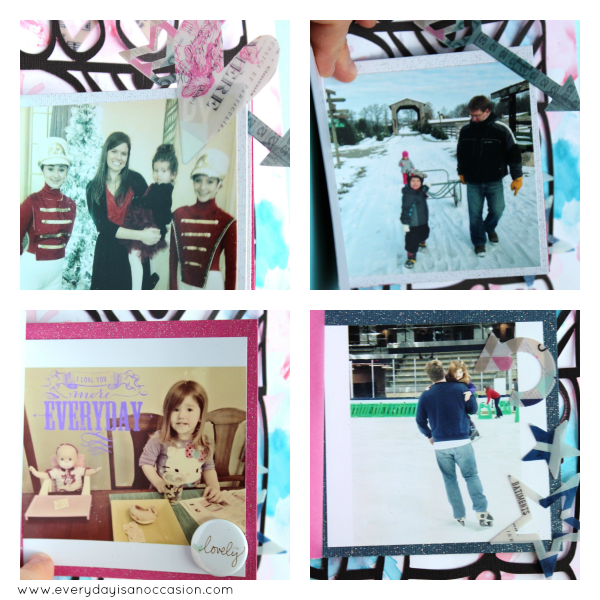 Below are some close ups of how nicely the Silhouette cut through the Black Magic Core and some Heidi Swapp embellishments.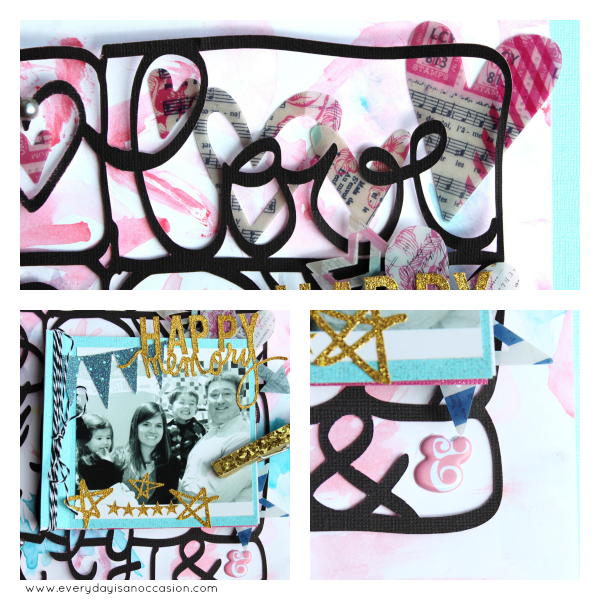 Thanks for stopping by today! Have a SUPER fun day!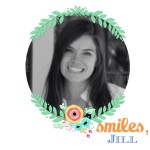 Who's lucky?
Find some complementary colors that will blend well and try out different embossing folders for an interesting textural feel to the card.  A gentle sanding with your Sand it Gadget and a clean wipe with your Dust Buddy will result in some great looking faux washi tape.
Add some embellishments and you have a CAS card ready in your stash for any congratulatory event.
Helmar Adhesive and Sizzix embossing Folders.
~~~~~~~~~~~~~~~~~~~
And Suzanna Lee with a fun card for us,too!
Ah, St. Patrick's Day. It's the one day a year where I can celebrate a holiday that doesn't feel like a huge marketing scheme has overtaken the true meaning of the day.  We get to don our green shirts, eat either green foods (prepared by Mum) or corned beef and cabbage (prepared by Dad) and put a lot of stock in Luck.  And that's where my craft comes in!
Today I have a card that I made for this special day in March and I'm here to share it with you!  It was dead easy using a cut file from the Silhouette store. It originally had a heart as the center shape but I removed that and inserted my own four leafed clover. I used the back side of the Black Magic and flipped it for the heart on the left and cut a kelly green clover for the right hand side! Pop the Black Magic bracket frame and viola!
Loving how the gree "pops" through the Black Magic!
Supplies
Black Magic
Spotted Jillian
Core Essentials – Crab Grass
Core Essentials, Brights
Letter Stickers: Studio Calico
Twine: The Twinery
Cut File (amended to clover by me): Silhouette Store Design #50081
Foam Adhesive: Imaginisce
Silhouette Cameo
ONE amazing Monday and THREE incredible layouts from Gail Linder!
~~~~~~~~~~~~~~~~~~~~~~~~~~~~~~~~~~~~~~~~~~~~~~
Sweet Delight Layout
I have a secret to share today. Sometimes I scraplift my own layouts! Gasp!
Seriously, if you're ever "stuck" for ideas, just choose an older layout of your own that you loved and scraplift it using new products or techniques!
That's exactly what I did for today's layout.
I knew I wanted to create bright, fun blocks at the top of the layout and I wanted to use Core cardstock (of course) showing a couple of techniques.
I cut 10 squares of cardstock (in 6 different colours) that were 2″x2″. After finding the arrangement that I was happy with I simply when from square to square, embellishing slightly.
Some of the techniques I used include:
Embossing (you could also try de-bossing)
Sanding and inking
Adding die cuts (some raised on pop dots)
Punching out a shape from the square, using the negative space
Punching a circle 'notch' from the corner to add in a circular embellishment
I kept them quite simple as I wanted to fabulous colours to stand out!
And take a look where my journaling is hidden in this one:
The photo panel lifts up to reveal journaling underneath! I just folded a piece of white core cardstock to be the 'flap'.
You can actually see the original layout that inspired this one on my blog here. I hope I've inspired you to look back at your older layouts for inspiration with fresh eyes!
Supply List – Gail January Project #2 – Sweet Delight Layout
Core Cardstock:
Snowflake (neutrals)
Navy (darks)
Love Potion & Tulip (brights)
Sugar'n'spice (pastels)
Tumbled Glass & Shabby Shutters (Distress)
Sand It Gadget
Dust Buddy
Big Shot
Lifestyle Crafts embossing folder
SSS, MFT & Avery Elle dies
Martha Stewart butterfly punch
Silhouette Cameo
Feathers cutting file
~~~~~~~~~~~~~~~~~~~~~~~~~
One Little Word Layout
Do you follow the One Little Word concept? Although I'm a little late sharing my One Little Word for 2014, I have had it chosen since the end of last year, or rather, it came to me as per usual! Give.
I decided to create a layout for my word, using a phone selfie of myself (it's the only recent photo I could find of me!).
I created the background to this layout by overlapping pieces of Core'dinations cardstock in pink and aqua with a few scraps of patterned paper. The card was cut at an angle (alternating directions) and I started from the bottom and worked my way up!
I gave all pieces of cardstock a quick sand to reveal a bit of the lighter core, for more dimension.
A couple more things to note:
The title was cut using my Cameo. The word 'give' was cut out of Black Magic card (with a pink core) so when the edges had a light sand, they had a bit of pink showing to coordinate with the rest of the layout!
I didn't think my photos and title stood out enough on the busier background so I again used my Cameo to cut the circle design out of simple white cardstock to layer beneath! I love that effect and think it's something I'll be doing again and again!
I didn't want to cover up any more of the background with a journaling blog and knew I had a bit to say about my OLW. An easy solution? I journalled on a white core tag, slipped it into a glassine bag and adhered it behind my photos. Love me some hidden journaling!
If you are interested in reading about why I chose this particular word, and more about my personal OLW journey, please visit my blog here!
I hope I've inspired you today!
Supplies:
Core Cardstock:
Snowflake (neutrals)
Reflecting Pool, Sugar'n'Spice & Scotch (pastels)
Tanzanite (Gemstones)
Hex (Black Magic)
Spring Green (G45 Signature Series)
Worn Lipstick (Tim Holtz Distress)
Sand It Gadget
Dust Buddy
White Core Tag
Big Shot
Spellbinders 'Asters & Poppies' die
SSS heart die
Silhouette Cameo
Thirsty Script & Georgia fonts
Circle Background cutting file
Crazy Layout
Hello! I have another fun and colorful layout to share today! Can you tell I love putting together awesome color combinations with my Core'dinations cardstock? For this layout, I was inspired by a card I saw around the web that had strips of washi tape on the background. I tried to re-create the look with strips of embossed card.
I wanted the colors to "pop" so I used the reverse of a Kraft Core cardstock for a neutral kraft background. Then I chose six bright colors for my strips and got to work adding some texture to each strip.
You can see in the detail photos that a couple of strips are embossed and sanded to reveal the core. A few other strips I added some lines and borders simply using my Scor-Pal: a criss-cross, stripes and an outline.
Supplies:
Tim Holtz Kraft Core (reverse side)
Core Essentials – Fuschia Fizz, St Valentino
Neutrals – Snowflake
Brights – Atoll, Aqua
Tillie Dot – Tulip
Distress – Tumbled Glass
Adirondack – Purple Twilight
Sand It Gadget
Dust Buddy
Scor-pal
Big Shot
Lifestyle Crafts embossing folder
PTI border die
Spellbinders speech bubble die
Silhouette Cameo
Thirsty Script font
We have some fun and festive Valentine's Day home decor projects for you from Designer Mary Pat Siehl to share with you today that you are going to LOVE! Pun intended
~~~~~~~~~~~~~~~~~~~~~~~~~~~
I love Valentine's Day and I love to decorate my house to fit this holiday.  Core is really perfect for making all your home decor needs.  For my first project I made a message board.  In my kitchen I have an 8×10 photo frame and the glass functions as a dry erase board.  I love to leave messages to my kids and also make to do lists.  For my Valentine's Day message board I started off with a base of the Core Gemstones in Opal.  I then cut out 3 hears in ruby red and pink diamond.  I then ran them through my Cuttlebug embossing folders just to give them an embossed look.  I then cut out the xo in onyx cardstock.
Silhouette – basic heart, pacifico font
~~~~~~~~~~~~~~~~~~~~~~~~~~~~~~~~~~~
My next project is perfect for my mantel.  I found this frame on sale and thought it would be so fun to make my own journaling cards style photo frame.  I really got to have fun with my core for this project and really got to sand the cardstock.  I love the blackboard effect and made on box using the Core essentials Nightfall and sanded it to give the blackboard look. One of my favorite things about Core'dinations is that no matter what collection you use they all work together so well.  For this project I used papers from the Essentials, Tim Holtz Adirondack collection, and Glitter Silk!
Silhouette- Arial font, basic arrow, basic heartt
Thanks so much for joining me today.  I hope you have fun making your own home decor items!  Have a wonderful and crafty day!
Can you belive Christmas is over and in two days it will be 2014?  We thought it would be a cool idea to show you some layouts that focus on important days we celebrated in 2013 today. Kim Moreno has some layouts focusing on her kids and some milestones they celebrated this year. ENJOY!
~~~~~~~~~~~~~~~~~~~
EEEEK! I looove this big HUGE star!
From the Core'dinations Cardstock family we wish you the merriest of Christmases! Be safe and happy today. Enjoy your friends and families on this blessed day!
But of course we have some inspiration for you from Designer Suzanna Lee:
R U Merry?  Suzanna here to share with you a card that will be sure to get your recipient ready for the festivities ahead!
Black Magic as a card base is a fantastic way to create a black background for your card yet have a colored cardstock on the inside for writing that important message. Sanded Seasonal Impressions is just like having a patterned paper for the the second layer of your background.
Aren't the layers of that tree fun? Just pleat some paper a little haphazardly and cut in a triangular shape. Back with a slightly darker shade and adorn with some May Arts garland and sequins ornaments! The tree trunk and white lace are also from May Arts. No Christmas tree is complete without presents underneath so just stamp on some of the amazing 110 pound white cardstock, handcolor and fussy cut for your gifting pleasures.
Top the tree with a Glitter star and hang a banner to convery your greeting!
Supplies:
Core'dinations Black Magic (http://www.coredinations.com/index.php/products/specialty-collections/black-magic-collection/)
Core'dinations Tim Holtz Kraft Core Seasonal Impression (http://www.coredinations.com/index.php/products/tim-holtz/kraft-core/kraft-core-seasonal-impression/)
Core Essentials Crabgrass (http://www.coredinations.com/index.php/products/core-essentials/)
Core Essentials Forest (http://www.coredinations.com/index.php/products/core-essentials/)
Glitter Silk 6×6 (http://www.coredinations.com/index.php/products/glitter-silk/)
Sand It Gadget (http://www.coredinations.com/index.php/products/tools/sand-it-gadget/)
Dust Buddy (http://www.coredinations.com/index.php/products/tools/dust-buddy/)
Ribbons: May Arts
Sequins: Hobby Lobby
Stamps: October Afternoon, Kaiser Crafts
Ink: VersaFine
Pens: Faber Castell
Star Punch: Marvy Uchida