Well…as a cake topper!  Jill has some great birthday ideas for you today.
Hi everyone! Jill from Every Day is an Occasion back to share another project with you. Today I am sharing the cake topper I made for my son's birthday. He turned four this year. He loves cooking and baking, so we decided we would make the cake together. He picked out the kind of cake he wanted, the frosting, and of course what he wanted on top of the cake. This summer we have spent a lot of time at our lake cottage. He absolutely loves it up there. One of the highlights for him is to look at all the animals while we are on the pontoon boat. He especially loves it when we find turtles. So this year we decided a turtle themed cake would be fun.
Turtle Themed Birthday Cake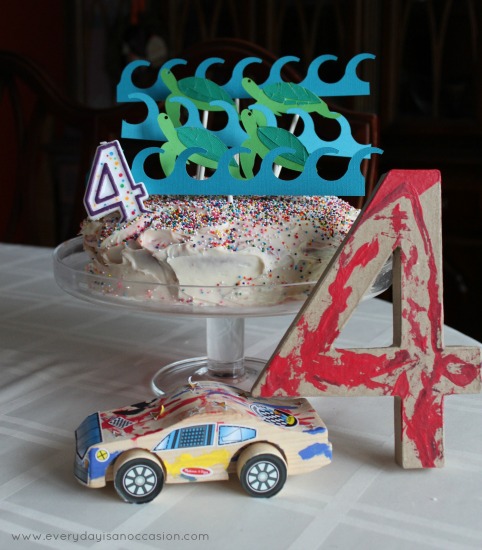 You may notice a random car in the picture…he painted that car and asked for it to be in the picturebecause he wanted to remember he painted that on his birthday.
I love Core'dinations Brights Paper Pack. I use it all.the.time! It is my second go to…my first go to favorite is Core'dinations white in the neutral pack…I know I'm weird! lol
Anyways, the turtles and waves were both made using the Brights pack. So go get yourself some and thank me later:)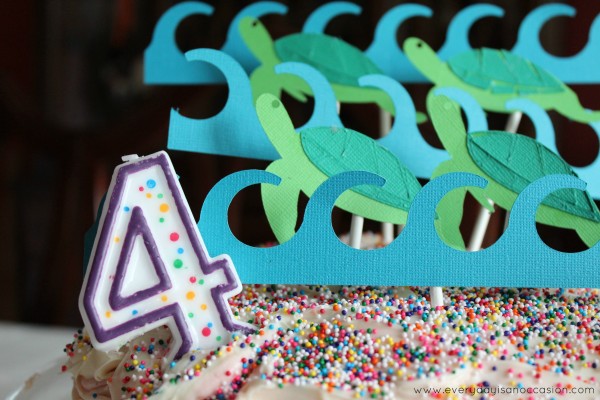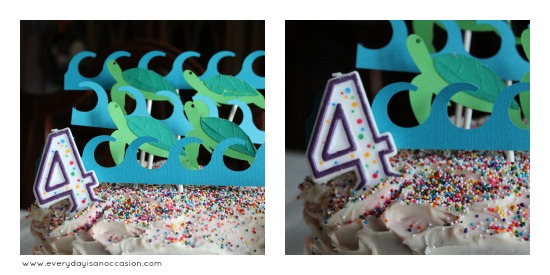 Next up I'm sharing a project I made for my mom. I keep making cards for her that she absolutely adores and doesn't want to throw away…this is where I blush and come up with a solution…..
Card Holder and Scalloped Card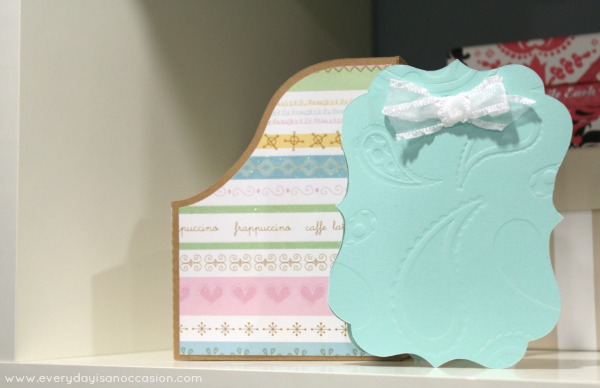 When I first got my Design Team box from Core'dinations, this SUPER CUTE Fancy Pants Core paper was inside. This paper was my mom's absolute favorite! I knew when her birthday rolled around, what I would be using to create her card! She doesn't like really fancy things. She is more of a clean and simple gal so I used the backside of the cardstock.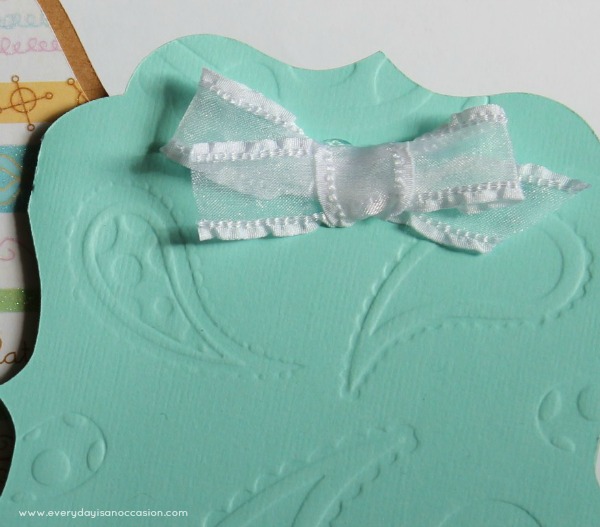 Then when she said she needed a place to put all the cards I was making her, the Tim Holtz Kraft Core paper stuck out to me because on one side it is a kraft color and on the other side it is colored. I think it is so perfect because no matter which side you look at the paper it is beautiful!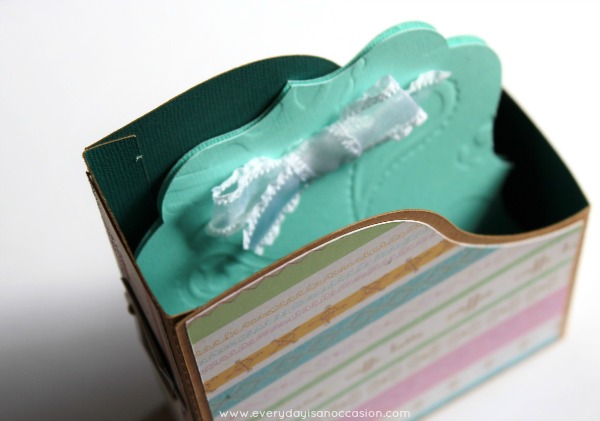 Materials
Card Base: Fancy Pants Coredinations paper
Ribbon: May Arts
Silhouette Cameo
Card Holder: Tim Holtz Kraft Core 
For more details on how I created these two projects, come visit me at Every Day is an Occasion.
Thanks for stopping by and checking out my project.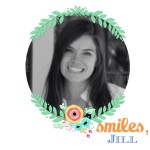 —