Hi there Core Fans!  It's Joann and I am so excited to be here today to share a fun 3D table top decoration which I think is perfect for the upcoming Halloween season! The panels on the top and bottom pumpkins were cut using the fantastic Core Cardstock and are both embossed and sanded using the "must-have" Sand It Block.  For something different, I debossed the middle pumpkin.  I just love how this gives the entire project a total Vintage feel!
 3D Pumpkins with Witch Hat Supplies:
Jack O' Lantern From The Haunted Forest SVG Kit By SVGCuts
Spellbinders Bitty Blossoms
Trim And Feathers From My Stash
Pop Dots
Embossing Folder: Cuttlebug
Liquid Adhesive
Silhouette Cameo
Step 1. Follow the detailed instructions from SVGCuts to make your top pumpkin which was cut to scale.  The middle pumpkin is made by increasing the scale of the pieces called Jack and Jack Panels by 110% and the bottom pumpkin has the pieces increased by a scale of 120%.   You can increase the scale by whatever size you like and I find it easier if you start from the largest size you want to create and then work your way down so you are sure that the project will fit onto you paper that you are going to cut from.
Tip: Cut your pieces on the reverse side of the paper that you want to use and for the score lines set the depth of your blade to 1.  This will give you a guide to follow when scoring on your Scor board without all those little scor lines showing through!  For those of you with a Cricut, there is actually a scor blade which you can use for your scor lines.  The completed project is almost 15″ high and 6″ wide.
Step 2: After the panels for the pumpkins have been cut, embossed and sanded rub them on the edge of your table a bit to slightly curve the paper.  This will make the assembly easier!
Step 3: Embellish!  I used both a Spellbinders die cut that I also embossed and a rolled rose that I tore by hand for an extra spooky flower!
I just love Halloween, it's just so much fun!  Thanks for stopping by for a peek… Have a very Spooky Day!
Hi fellow Core lovers! It's Gini, and I am here to share my first post as part of the Core'dinations Design Team.  I've become intrigued with the Day of the Dead celebration, and thought I would try my hand at creating a colorful canvas.  The sparkle in the Core Couture paper did a great job mimicking the famous sugar skulls.  And while crepe paper marigolds are the traditional decoration,  I thought I would create them using punches and Core'dinations.
Day of the Dead Canvas Supplies:
Day of the Dead Wooden Skull
May Arts Ribbon – 3/8″ Knotted Edge Satin 466-38-28
EK Success Flower Punches
Art Anthology Dimensional Crystal Paint
Xyron Creatopia
Beacon Zip Dry Adhesive
8″ x 10″ Canvas
Craft Files
Craft Knife
Step 1.  Apply full coverage adhesive to the back of  a 12 x 12 sheet of White Gloves Core Couture paper.  Adhere to the wooden skull.
Step 2.  Roughly trim around the skull. Use the Sand It Gadget to smooth the edges.
Step 3.  Use a craft knife to remove the paper covering the intricate designs and smooth with small craft files
Step 4.  Outline the designs with dimensional paint.  Allow to dry.
Step 5.  Sand a piece of Jillian Dot Spotted and adhere to a canvas.
Step 6.  Adhere the skull to the canvas.
Step 7.  Punch flowers from Brights Cardstock (a mix of orange, yellow and red). Each flower needs 4 large and 4 small flowers.
Step 8.  Lightly mist the flowers with water. Shape with your fingers to form a bud.
Step 9.  Continue shaping each flower and allow to dry.
Step 10.  Carefully unroll the dried flowers.  Assemble with a dot of glue between each layer of petals.
Step 11.  Glue the flowers to the canvas.  Add ribbon to finish.
I hope you have enjoyed this project!  I will see you again soon.
~Gini
Sorry I am a little late today, the flu bug has hit our home and today hasn't been so much fun. Thank goodness it's today and not next week when our kids go back to school.
So what is on the agenda for today?  First we have a giveaway!!! Does that word ever get old? LOL! May Arts, our absolutely go to ribbon around here, is celebrating so check out how to win HERE!
Next up we have Designer Kim Moreno with a  ffew gorgeous gorgeous gorgeous layouts!
To create the hearts in the background of my layout I placed a chipboard heart behind my cardstock and slightly sanded over the top making sure to get the edges well so the heart would show clearly (the outlining technique).
I the layered the pre-embossed Spotted purple cardstock and the cuttlebug embossed grey paper to create my layout. I added white spotted cardstock and instead of inking the raised dots I simply rubbed them along the black cardstock and it picked up the "leftover" dust and colored the white spotted cardstock nicely. 
I then added my stickers and embellishments to complete my layout!
Supplies:
Cardstock: Core'dinations (Spotted- Forge me not, BlackMagic- protect, Core Essentials- Argos, Snowflake)
Chipboard: Heidi Swapp (arrows), American Crafts (letters), Magistical Memories (heart used to sand)
Stickers: Jillibean Soup
Flowers: Creative Charms
Jewels: Queen & Co
Washi Tape: K&Co (black dot), scroll (unknown)
Cuttlebug machine and embossing folders.
~~~~~~~~~~~~~~~~~~~~~~
Summer Lovin' layout using loads and loads of Imaginisce goodies!
And a close up:
Using my scorpal I embossed the lines around the edge of my layout to frame the whole layout I then sanded the lines and the edge of my paper rather roughly tearing some of the edges to reveal the color core of the cardstock. I backed my photo in patterened paper and vintage cardstock tearing along the bottom to reveal the core. I also traced on the back of the vintage yellow cardstock and tore the pieces of the sunshine out and sanded the edges slightly to create the sunshine piece.
Supplies:
Cardstock: Core'dinations (Autumn & Lemonade- Vintage Collection), (Nassau Blue, Snowflake, & Sutter Butter- Core Essentials collection)
Patterned paper/ sticker/ die cuts: Imaginisce
Adhesive: Zapdots by Helmar
Tool: ScorPal
So I was going through some blog posts looking for something and found this project from Ava Gavloski that never posted! This is such a gorgeous idea for that special graduate in your life! I have a freind going to a graduation party this week so hoping we aren't too late for you.
Here's what Ava has to say about creating this awesome project:
Are you getting ready for that Graduation Party? Plan ahead and check out your Core'dinations Cardstock to see if you have some color tones that will match the school colors.  Try  the de-embossed look to your front card panel, sanding lightly give the card a vintage feel.  To stamp a clear image on the glitter paper, ink your stamp, lay your stamp face up and then lay your paper onto the stamp and gentle rub your glitter cardstock over the inked stamp image.  This technique should give you a clear impression of your image on the glitter cardstock.  This card design allows you to use up small bits and pieces from your core stash with the baner and star embellishments.
Dust off that crimper,  find some embossing folders that speak to you and get creative with a few layers of your favorite Core'dinations cardstock.  Layers are the secret to volume and a feel good texture.  So,  join me and make that gift bag with layers of Core cardstock that will be a wow the gift presentation.
Here are some detail shots on the gift bag:
And the fun centerpiece! Love how that Core Couture shines!
Supply List:
Core Neutrals Vanilla Creme
Core Graphic 45 Signature series Venetian lace
Core Black Magic Red
Core Glitter Silk Red
Core Glitter  Red
Core Tillie Dots Spotted Red
Sand it Gadget
Dust Buddy
Cuttlebug
Folder
Sizzix Alterations Mini Rays A2 medium Embossing folder
Cricut
Wild Card Cartridge
Unity Stamp Co.
ClearSnap Colorbox , Black Ink
Want2Scrap rhinestone
May Arts Ribbon
Spellbinders, Fleur de Lis Squares
Tissue Paper
When we look out at our crafting community, it's hard to imagine that pretty much everyone has been touched by Breast Cancer in one way or another.
Design Team Member Char Dobson created this card for us today to remember those who have fought and are fighting today. Please take a moment and reach out to someone you love today!
Supplies:
Other supplies: Cricut Pink Journey cartridge, Tim Holtz Floral Frames embossing folder, Rachel Bright Ornate Swirls embossing folder
Also…just a quick reminder to save the date!!!!!!!
Are you ready for next week?
We sure are! Grab your blinkie and let us see it! Post it on your blogs, use it as your profile pics, avatars..anywhere and come back here or post on Facebook with what you did to get entered to WIN some goodies! And don't forget…we are chatting away on our Facebook event page here. We will have all the rules and guidelines posted tomorrow so stay close! Remember…all you need is some Core'dinations Cardstock to participate.
Here is the link for the blinkie or you can right click on the image below and get it that way…whatever is easiest for you.  http://i121.photobucket.com/albums/o227/howdee347/blinkies/CoreBlinkie_HCCropper_300pix.gif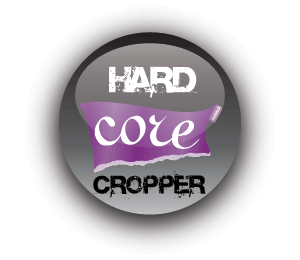 Have you seen our new Darks collection pack?  I just love how everything we have core'dinates. We have the Darks colors in 12×12, Core Cards AND the Cut & Emboss series. Design Team member Lydia Jackson used all of these on this card so you can create
ANY project without any work…we core'dinate the colors for you!