Hi everyone!  I'm Joy and today I'm super happy to be sharing this project with you using Core'dinations great products!
Supplies:
5/8 inch Chevron Grosgrain Ribbon: Gold and White
Xyron Create A Sticker Machine – 2.5 inch
Silhouette Cameo
Joy's Life Holiday Occasions stamp set
Black Ink
Pencil Shape Card – Silhouette ID #10126
3D Pencil – Silhouette ID #64599
Step 1: Cut the pencil 3D and card shapes using Core'dinations Neutrals and Bright Color cardstock along with solid black and white.  They cut so well!  A little side note: At first I cut the pencil card background in white but later I went back and cut it out in grey to match the band near the eraser of the 3D pencil.  I thought that just looked better color-wise to match both project pieces.
Step 2: Emboss the pencil pieces as desired.  Here, I'm using the wood grain background folder.
Step 3:  Sand the pieces using the Core'dinations Sand It Gadget.  That revealed a lighter color yellow on these pieces.  That's so cool!
Step 4: Adhere the pieces.  I used my Xyron machine to add adhesive to the backs of these pieces.  Then I added them to the pencil.
Isn't all that sanded texture great?!
Step 5:  Create a tag.  I cut a small tag from the Core'dinations Bright Assorted Tags even smaller and backed it with a piece of Core'dinations black cardstock.
Step 6:  Stamp a sentiment.  Keep in mind that stamping on textured paper can give an uneven stamped image.  You can fill in any spotty places with a marker.  I did!
Step 7:  Sand the tag and tie ribbon to finish the look.
That huge roll of Smarties can fit into the 3D pencil!
Now your project is ready for gift giving! Happy crafting! ~Joy
Sorry I am a little late today, the flu bug has hit our home and today hasn't been so much fun. Thank goodness it's today and not next week when our kids go back to school.
So what is on the agenda for today?  First we have a giveaway!!! Does that word ever get old? LOL! May Arts, our absolutely go to ribbon around here, is celebrating so check out how to win HERE!
Next up we have Designer Kim Moreno with a  ffew gorgeous gorgeous gorgeous layouts!
To create the hearts in the background of my layout I placed a chipboard heart behind my cardstock and slightly sanded over the top making sure to get the edges well so the heart would show clearly (the outlining technique).
I the layered the pre-embossed Spotted purple cardstock and the cuttlebug embossed grey paper to create my layout. I added white spotted cardstock and instead of inking the raised dots I simply rubbed them along the black cardstock and it picked up the "leftover" dust and colored the white spotted cardstock nicely. 
I then added my stickers and embellishments to complete my layout!
Supplies:
Cardstock: Core'dinations (Spotted- Forge me not, BlackMagic- protect, Core Essentials- Argos, Snowflake)
Chipboard: Heidi Swapp (arrows), American Crafts (letters), Magistical Memories (heart used to sand)
Stickers: Jillibean Soup
Flowers: Creative Charms
Jewels: Queen & Co
Washi Tape: K&Co (black dot), scroll (unknown)
Cuttlebug machine and embossing folders.
~~~~~~~~~~~~~~~~~~~~~~
Summer Lovin' layout using loads and loads of Imaginisce goodies!
And a close up:
Using my scorpal I embossed the lines around the edge of my layout to frame the whole layout I then sanded the lines and the edge of my paper rather roughly tearing some of the edges to reveal the color core of the cardstock. I backed my photo in patterened paper and vintage cardstock tearing along the bottom to reveal the core. I also traced on the back of the vintage yellow cardstock and tore the pieces of the sunshine out and sanded the edges slightly to create the sunshine piece.
Supplies:
Cardstock: Core'dinations (Autumn & Lemonade- Vintage Collection), (Nassau Blue, Snowflake, & Sutter Butter- Core Essentials collection)
Patterned paper/ sticker/ die cuts: Imaginisce
Adhesive: Zapdots by Helmar
Tool: ScorPal
So I was going through some blog posts looking for something and found this project from Ava Gavloski that never posted! This is such a gorgeous idea for that special graduate in your life! I have a freind going to a graduation party this week so hoping we aren't too late for you.
Here's what Ava has to say about creating this awesome project:
Are you getting ready for that Graduation Party? Plan ahead and check out your Core'dinations Cardstock to see if you have some color tones that will match the school colors.  Try  the de-embossed look to your front card panel, sanding lightly give the card a vintage feel.  To stamp a clear image on the glitter paper, ink your stamp, lay your stamp face up and then lay your paper onto the stamp and gentle rub your glitter cardstock over the inked stamp image.  This technique should give you a clear impression of your image on the glitter cardstock.  This card design allows you to use up small bits and pieces from your core stash with the baner and star embellishments.
Dust off that crimper,  find some embossing folders that speak to you and get creative with a few layers of your favorite Core'dinations cardstock.  Layers are the secret to volume and a feel good texture.  So,  join me and make that gift bag with layers of Core cardstock that will be a wow the gift presentation.
Here are some detail shots on the gift bag:
And the fun centerpiece! Love how that Core Couture shines!
Supply List:
Core Neutrals Vanilla Creme
Core Graphic 45 Signature series Venetian lace
Core Black Magic Red
Core Glitter Silk Red
Core Glitter  Red
Core Tillie Dots Spotted Red
Sand it Gadget
Dust Buddy
Cuttlebug
Folder
Sizzix Alterations Mini Rays A2 medium Embossing folder
Cricut
Wild Card Cartridge
Unity Stamp Co.
ClearSnap Colorbox , Black Ink
Want2Scrap rhinestone
May Arts Ribbon
Spellbinders, Fleur de Lis Squares
Tissue Paper
When we look out at our crafting community, it's hard to imagine that pretty much everyone has been touched by Breast Cancer in one way or another.
Design Team Member Char Dobson created this card for us today to remember those who have fought and are fighting today. Please take a moment and reach out to someone you love today!
Supplies:
Other supplies: Cricut Pink Journey cartridge, Tim Holtz Floral Frames embossing folder, Rachel Bright Ornate Swirls embossing folder
Also…just a quick reminder to save the date!!!!!!!
Are you ready for next week?
We sure are! Grab your blinkie and let us see it! Post it on your blogs, use it as your profile pics, avatars..anywhere and come back here or post on Facebook with what you did to get entered to WIN some goodies! And don't forget…we are chatting away on our Facebook event page here. We will have all the rules and guidelines posted tomorrow so stay close! Remember…all you need is some Core'dinations Cardstock to participate.
Here is the link for the blinkie or you can right click on the image below and get it that way…whatever is easiest for you.  http://i121.photobucket.com/albums/o227/howdee347/blinkies/CoreBlinkie_HCCropper_300pix.gif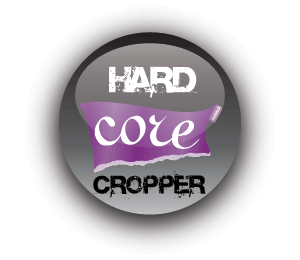 Have you seen our new Darks collection pack?  I just love how everything we have core'dinates. We have the Darks colors in 12×12, Core Cards AND the Cut & Emboss series. Design Team member Lydia Jackson used all of these on this card so you can create
ANY project without any work…we core'dinate the colors for you!
We are kicking off a fantabulous week with Pink Paislee!
And to make things even better…we are going to give away one of the these awesome Pink Paislee Core Impressions packs.  This beautiful cardstock pack has every Modern Print you need: Chevron, Hexagon, Lattice and Circle.
Just comment all week long for your chance to win! Make sure you head over to the Pink Paislee Blog and their Facebook page for additional chances to win win win! And, of course, amazing inspirational projects from their Design Team. I know I am an avid reader of their blog and you don't want to miss what they have created for you.
AND don't forget about our Facebook page!!! You know we always have a treat for you there, too! Spread the word about our fabulous blog swap and you will get additional chances to win!
Pink Paislee also offers Live Pink, an amazing Newsletter that comes right to your inbox. Make sure you sign up here!  They are always doing awesome  contests with fabulous prize packs so don't miss out on that.
Our team has been working hard behind the scenes with the Pink Paislee Core Impression line and the Pink Paislee Nantucket collection.
AND…not sure if you saw this. Core is giving away TONS of packs of Tim Holtz Kraft-Core!!! AND THREE signed copies! Make sure you sign up today for your chance to win!
Today we have some cards for you and a fun little treat bag. Enjoy!
First up Designer Ellen Sosnoski created a Mother's Day Card using the Chevron print in the Chocolate Box:
And Design Team Member Lydia Jackson took a used a different color palette to create two great cards, too. Love how versatile these lines can be!
You can never have too many treat bags. They are so great to have ready to go for a quick gift. Design Team Member Leica Forrest created this super cute bag for us today.