First up..don't forget to check out our June Challenge!!!
All you need to do is journal and show us a fun Hard Core technique and you can get up to TWO chances to win!!
Check out details here.
The Cosmo Cricket Woodgrain Core Impressions is still a favorite around here. It can be used for layouts, cards…
anything! Today's card from Cari Locken is no exception.
First off, it is  SO stinkin' CUTE! And it can be perfect for those men in your life as we are celebrating Father's Day.
And check out the inside!!! The wood grain and additional embossing look fabulous.
This is such a great example of cards that work on the inside AND out.
Have a GREAT week!
Yipppppeeeeee!
It's Friday today and we have some fun finds for you today.
~~~~~~~~~~~~~~~~~~~~~~~~~~~~~~~~~~~~~~~~~~~~~~~~~~~~~
First up is a layout from  Sheri Twing's , well, speaking of FIRSTS…this is  FIRST time Sheri used Core'dinations! Can you believe that? The thing that caught our eye about this layout is the subtle sanding on the Black Magic in the upper left hand corner and the complimentary spritzing down at the bottom. The two different techniques play so well off of each other, don't you think?
Thanks, Sheri!!!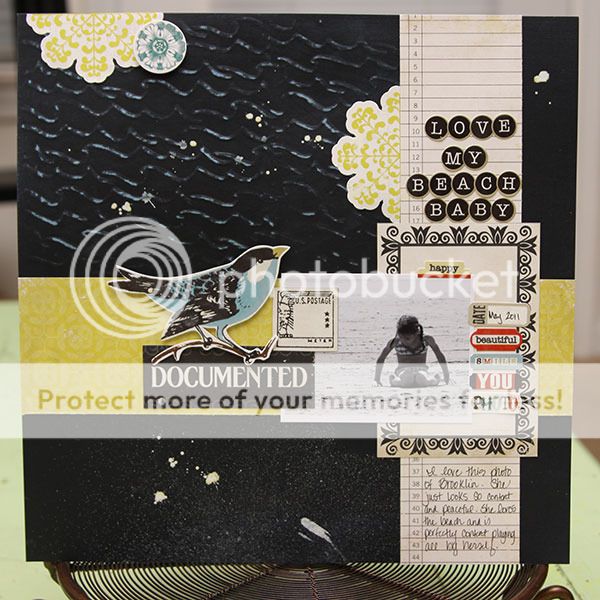 Other supplies used:
Mr. Huey's spritz, Echo Park for the Record.
~~~~~~~~~~~~~~~~~~~~~~~~~~~~~~~~~~~~~~~~~~~~~~~~~~~~~~~~~~~
And next up is a fun layout from Amy Teets from their first snow. How cool is it that she turned the Cosmo Cricket Woodgrain Core Impressions on it's side! Such an awesome look and so simple!
Thanks, Amy!!!
And a close up of  that FABuLous woodgrain!
Other Supplies used:
Creative Imaginations- Beloved by IOD, The Robins Nest silver dew drops, Magistical Memories- Nesting Circles chipboard, Sew Easy- Misty Morn, Elle's Studio- Vintage Winter Flashcard, Jenni Bowlin- Vintage Style buttons, Helmar Adhesive Runner, 450 Adhesive and Zapdots.