Don't forget. THERE ARE TWO CHANCES TO WIN CORE GOODIES going on RIGHT NOW! Head over to the BasicGrey blog to see how you can WIN TWO BasicGrey Core Impression packs!!!
AND we have our own challenge featuring Core Impressions…the old…the new…just use some Core Impressions on your layout for a chance to win your choice of any of CI packs (subject to availability) !!! Check out Details HERE. You don't want to miss out on the chance  to win that, do you???
Curious about how to make these?  Well keep reading. We have a fabulous tutorial for you today from Design Team Member April Derrick!
Supplies Used for Project:
– Sizzix Tim Holtz Alterations Die
– Cuttlebug
– Ranger Perfect Pearls
– Ranger Stickles
– Paper Studio Jewel Brads
– Pink Paislee Wood Letters
– Ranger Distress Stain
– Wooden Embroidery Hoop
How to create the flowers:
– Pick out several core'rdinating colors of Tim Holtz Kraft-Core Cardstock and use a flower die to cut out several flowers
– Place each flower on top of a mouse pad and grab a small/medium sized stylus.
– Starting at the top of each flower petal, rub the end of the stylus in a circular motion working your way down the petal to the center of the flower.  The petals will start curl in as you do this.
– When you are happy with the flowers, place them into a container or cardboard box for misting.
– Create your own shimmery glimmer mist by combining Ranger's Perfect Pearls with water.   Spray all of the flowers with your glimmer mist and let them dry.
* Note: I added about a 1/2 tsp of the "Perfect Pearl" powder to a 2 oz Ranger Mister bottle filled 3/4 of the way with water. You don't have to make this much each time, I just like to keep this beautiful white mist on hand at all times so I have it ready whenever I need to add a little shimmer to my projects!
And here is the final project with some
Black Magic
all distressed and sanded for the background.Gorgeous!
– For this particular project, I layered the flowers together, punched a hole in the center, and then added a jeweled brad to the centers!
Good Monday Morning!
Did you scrap your heart out this weekend?  We did!
And we have some fun stuff going on!
THERE ARE TWO CHANCES TO WIN CORE GOODIES!  Head over to the BasicGrey blog to see how you can WIN TWO BasicGrey Core Impression packs!!!
AND we have our own challenge featuring Core Impressions…the old…the new…just use some Core Impressions on your layout for a chance to win your choice of any of CI packs (subject to availability) !!! Details HERE.
So today..we thought we would show you one of our very FIRST collection packs featuring Cosmo Cricket Core Impressions Classics. Design Team Member Debbie Standard used the Seedlings cardstock and sanded it and distressed the edges to really show off that colored Core.  Pair it with your favorite Cosmo Cricket cardstock or use it on its own…it is perfect for any scrapbookers collection.
Layout for you!
Design Team Member Char Dobson created this layout using some Jenni Bowlin Everyday Core Impressions. This Whitewash in Butter Churn has a gorgeous yellow core so Char inked it a bit to bring in some of those  cool distress tones to this layout. And don't forget about those Petaloo Flowers made to match Core perfectly! Check out the Color Matching Series here.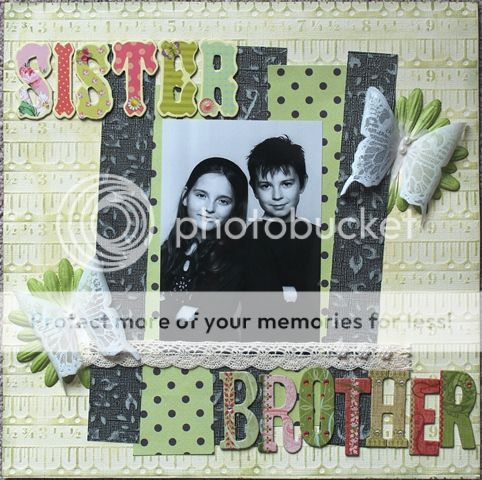 In case you missed it…here is the Colour Lover's Palette for March:
Details here.
We are having a blast….are you??? And we are only on DAY FOUR!
From now until Christmas Eve we are showcasing our Design Team's Favorite cardstock. Each designer picked a few of their favorite lines and created some gorgeous projects for you showcasing why they love it so much.
Then, on that day, just by commenting on that post, you have the chance to win! AND some days we might be showcasing more than one line … like today! 😉
Here is how it works:
1.) We post every day. The following day we pick a winner and then start over so keep coming back!
2.) You have all day and night to post. Yes, you heard me! You can win up until the next day when I pick a winner when I get up. We want our international fans to be able to win and they are normally sleeping now 😉
3.) Want additional chances to win?  Comment on Facebook and share the excitement on your blogs! If you share on your blog, come back here and link us up. Remember, you can do it every day for more chances to win!
AND WE ARE GETTING CLOSE TO 5000 FANS ON OUR FACEBOOK PAGE!
HEAD OVER THERE AND LIKE US FOR ADDITIONAL CHANCES TO WIN THROUGHOUT OUR FAVORITE THINGS!
4.) Please note: we will not be shipping to winners until the January due to the Holidays.
WHO WANTS A WINNER???
Yesterday's winner of some JBS Black and Cream collection is…..
Donna W says:
What a great project idea. I can handle that
one. Like the paper too.
~~~~~~~~~~~~~~~~~~~~~~~~~~~~~~~~~~~~~~~~~~~~~~~~~~~~~~~~~~~~~~~~~
So….ready for some inspiration and give-a-ways????
Today is all about Tim Holtz Adirondack Cardstock!
Design Team Member Melissa Oliveira worked up some amazing layouts for us today.
And how fun is this?  Melissa added a few of her favorite things to this layout, too! If you are familiar with Melissa's work you will see one of these techniques on almost every layout of hers.
1. ) Sand the area  where want to journal (in this case, using the date stamp) so it "pops" off the page.
2.) Loosely and unevenly sanding around the edges of the page to create a distressed/weathered border.
3.) Grey!!! We love grey! And Melissa is obsessed with it.
And Melissa created some double page layouts for us, too!
The great thing about Tim Holtz Adirondack collection is that you don't have to do grunge and  major distressing.  It is full of bright colors that are perfect for any project!!!
ONE MORE PROJECT!
Yes, we are not done yet with our Jenni Bowlin Inspiration. Design Team Member Melissa Oliveira made this beautiful mini album using some Jenni Bowlin Core Impressions from the Red & Black collection. This is such a versatile collection and should be a staple in every paper crafters supplies. The black and red color combo is a classic.
So many amazing details ….
Just some simple sanding….
Love love the look of the inked edges! The texture of the embossed cardstock really looks amazing.
Such a GREAT idea to use the fun die cut shape as its own page.
Even the back is beautiful!
So are you ready for our Jenni Bowlin Studios winner?  We had hundreds of comments…thank you so much! We love hearing your feedback and the Design Team did an amazing job, too!!!
Without further ado…..the random winner is…….
GRIFFIN!
April 4, 2011 at 9:20 pm
SuperCute projects! This is going to be a great week with Coordiantions and Jenni Bowlin!!!
Email us at ellen_sosnoski@coredinations.com with your address and phone number so we can get that prize package out to you.
REMEMBER!  This Friday is the last day to get in your Design Team Application. Click here for more details.
Welcome to our First Ever 12 Days of Techniques. We are excited to share with you some of our favorite techniques using our unique color core cardstock. Each day a Design Team member is going to share a project featuring a technique with Core'dinations cardstock. We have TWELVE unique and amazing days lined up for you leading right into Christmas Eve Day.
In case you are just joining us today here is what we covered so far:
Day One: Sanding
Day Two: Tearing
Day Three: Embossing
Day Four: Debossing
Each day we will be giving away a great selection of Core'dinations ! Each prize will also receive a Dust Buddy and our NEW Sand It Gadget! And today we have one of our favorite sponsors and they have a prize for you in addition to the Core'dinations prize pack!
Todays Winner will also receive this an edge distressor from none other than Mr. Tim Holtz! PLEASE make sure you head over to Tim's Facebook Page and tell him how much you appreciate his support of the 12 Days of Techniques!  You may be seeing more of him in the next few days….just sayin' 😉     I don't know about you but I looooove my Tonic Tools. I would recommend the non-stick scissors too 😉 . BUT first you need to watch the Distressing Video here leave us a comment!
Today Paula Gilarde is sharing a card she  created with loads of distressing.   Paula used FOUR, yes, FOUR different Core'dinations Lines! Here they are in order from the cardbase: Black Magic (sanded to show the red core), Core Essentials (Notice the Sizzix by Tim Holtz brick embossing folder????) Jenni Bowlin Vintage Core Impressions and Jenni Bowlin Whitewash Core Impressions (Both from the brown and cream line). Paula added some great details to this card including an SRM Sticker.
SO WE NEED A WINNER, RIGHT?????????

LaRayne S says:
I took a class that had some debossing projects and it was very easy and looked great. A Cuddlebug would be the ideal thing to pratice this fun technique.
LaRayne….PELASE make sure you contact us through the contact button because I cannot access your contact information via your comment or send us a message on our Facebook page.
Stay tuned tomorrow for some more inspiration!  We are going straight through the weekend so don't forget to stop by and check us out.
Did you know that Core'dinations has a Facebook Page? Make sure you check us out here. Don't forget we will not be shipping any prizes until the week of December 27th.