What a great day…the sun is shining…only a few more days until Friday…what more can we ask for? WELL, Designer Debbie Standard has some layouts for you today.
This layout brought a smile to my face today. First up the Cosmo Cricket Woodgrain background…and the colors…yellow…gray…and that pop of red are just awesome! Oh and you cannot forget about the Tim Holtz Kraft-Core Seasonal Impressions. Debbie hand cut those details for her title and subtitles.
And how cute is this???  Debbie was inspired by all the sunburst layouts she has been  seeing on Pinterest. SPEAKING of Pinterest…make sure you follow us on our page HERE! What a great way to use up those scraps of Core you have in your bin. AND all those lush embossed (and sanded of course!) designs are gorgeous, gorgeous!
Debbie cut, embossed and sanded each section and then created the sunburst effect along the top.  Then she added the Stacy Julian Core Impressions pre-embossed words along the side.  Then she added some clouds that she die cut using the Whitewash collection which makes really great clouds by the way because you can lightly sand them and bring out the blue tones.
Supplies:
Core Essentials
Stacy Jullian collection
White Wash Collection 6 X 6
Embossing folders – numerous
Sand It Gadget
Dust Buddy
Queen & Co. Washi tape and gems
Wow, Tuesday already? We hope you took the time to remember and thank all of our service men and women that have sacrificed so much for us to have our freedom. THANK YOU! THANK YOU!
We are back up and finishing off our last week (week three) of our Design Team Introductions!  If you have been following us  make sure you check our
WINNER
page HERE to see if you won!
Today we are saying hello too…..Kate Nolan-Denham!
Here is a little bit about Kate:
Hello! My name is Kate Nolan-Denham, but I answer to Katie, Mom, and Mimi, too. I live in Maine with my dear hubby (Scott), our youngest daughter(Lily) and two dogs(Lexi & Ryder). Our oldest daughter(Kass) lives nearby with our two grandsons(Chase & Seth). We are so lucky to live in a small community that is situated only 45 minutes from the ocean and the mountains. By day, I am an Office Manager for a Speech-Language Pathology Center. I love my day job because the women I work with do great work and have huge hearts! I was encouraged to start scrapbooking by a dear friend who insisted that scrapbooking was "so me." She was right! Twelve years later my love of paper crafting has evolved to include scrapbooking, card making, stamping, altered art, and a dabbling of mixed-media. My style is clean and colorful (most of the time). I have had the honor of being on several design teams during the last few years, but I am especially excited about joining the Core'dinations team. Now I can check it off my bucket list!
Check out more awesome projects on Kate's blog HERE!
So who is ready for a layout all about Kate?????
If you were taking a sneak into my Instragram account, you would see these pictures.  Amazing how a phone can caputre those moments that define you!
I wanted my layout to be a reflection of me, not only with photos, but also in style.  The clean, colorful design of my layout is what I consider my papercrafting style.

I scored my background Core'dinations Cardstock at the 1″ vertical mark and then every 2.4″ horizontally. This created a grid in which I sanded to give a little pop.  Each of the arrows is die cut out of differerent colored Core'dinations Cardstock. I used my Cricut to cut the titlework out of Core'dinations Cardstock, too.
Core'dinations Supplies:
Tim Holtz & Ranger Distress Collection 12″x12″ and Cut & Emboss
Jillian Dot Spotted 6″x6″
Other Supplies:
Fabscraps Pearls
Pebbles Patterned Paper
American Crafts Jute
Helmar Glues
Cricut
~~~~~~~~~~~~~~~~~~~~~~~~~~~~~~~~~~~~~~~~~~~~~~~~~~~~
And……………….we need a winner of our Vintage Cardstock, right??????
This layout is so pretty and this is my favorite paper pack yet!
~~~~~~~~~~~~~~~~~~~~~~~~~~~~~~~~~~~~~~~~~~~~~~~~~~~~~~~~~~~~~~~~~
Today we have some Spotted Cardstock up for grabs!
Please note we will only be posting Monday through Friday. Winner this weekend will be posted on Tuesday due to the holiday weekend here in the States. Winner will win a pack of Core'dinations Cardstock. The cardstock pack may vary due to availability. Winners must email ellen_sosnoski@coredinations.com by June 7  to claim their prizes with the cardstock they won in the subject line.  Please include address and phone number in the email.
Yes, you heard me right….
A layout with the David Tutera Celebrate Cardmaking System!  Trine  always does beautiful work and this layout is no exception. She mixed and matched some Jenni Bowlin Everyday Core Impressions with bits and pieces of the Steps 2 Lace Doily Assortment and Die Cut Label Assortments and  Steps 3.
Isn't it gorgeous?   And the little banner from the  Flower and Heart Seals and the Wedding Shapes. This line is so versatile and makes even layouts easy and beautiful!
Someone pointed out about the little envelope…I don't know how we missed this the first time around. That is one of our Step 3 Bookmarks! Trine just folded it to make it look like a cute little envie!
And just to keep you updated…the new Design Team members have been notified via email. THANK YOU THANK YOU THANK YOU THANK YOU for all of the amazing applications.
First up we have an announcement!!! Get ready for Monday!!!
Today we are seeing spots with Design Team Member Andrea Amu. Our two Spotted Collections are Jillian (embossed small dot) and Tillie (embossed larger dot) that are just perfect for any papercrafting project.
Andrea used Core'dinations Jillian Spotted collection on this beautiful card:
And some Tillie Spots in Mantis for this fun layout. Look closely, Andrea did some really cool misting right over the sanding.
Happy Friday Everyone!
Today we have a gorgeous layout from Design Team Member Andrea Amu featuring some mixing and matching of our Core Impressions lines.  That is one of the coolest things about our cardstock. You can mix and match it making endless combinations!
For example: Andrea used some Cosmo Cricket Core Impressions (dot) with some Jenni Bowlin Brights Core Impression (butterflies).
Sand (of course!) and add some of your favorite embellishments and Voila!
You have a gorgeous layout like this: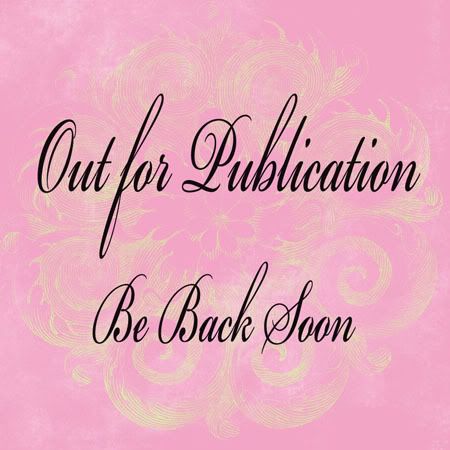 And check out this gorgeous work with the Cricut using the Core Essentials:
The new images for Core'dinations New Releases have been posted here on our site so make sure you check them out!
Here are some layouts using the new Cosmo Cricket Embossed Cardstock
Lydia Jackson:

And another fun layout from Cari Locken:
Want to check out some YouTube videos from CHA??? Click on these links and check out the Paper Clipping videos to see the new cardstock up close and personal!