As November comes to an end, we thought it would be a wonderful time to share some Fall layouts and projects that our Design Team has been working on…
Here is a wonderful layout from Heather Bowser. I just love how she utilized the negative space with her Fiskars punch:
And Melissa Oliveira made this layout with some Queen & Co. supplies from a product trade. This little angel is the sweetest pumpkin ever!
Melissa utilized sanding as a simple way to create a background for her photo.
Linda Beeson created this adorable card for Thanksgiving next week for those of us in the United States that are celebrating…it is just too cute.
Linda utilized her Fiskars crimper. It is one of the most versatile tools you can get to work with Core'dinations Color Cardstock. It is easy and you can do so many things with it. She used Paprika cardstock, a gorgeous color for this time of year!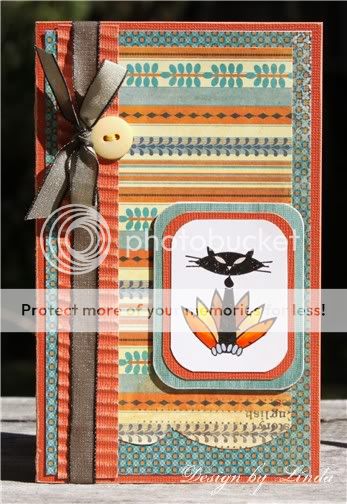 Stay tuned later this week for our Cuttlebug highlights and blog swap! There will be some AmAzIng inspiration and
Core'dinations recently teamed up with My Little Shoebox … don't you think they look great together!? There are so many cool things on this layout by Lydia, I just couldn't wait to get it on the blog to share!
Make sure you check out all the great techniques. See the cool frame she sanded in the background and how it frames the entire layout? And how she ran the letters through her Cuttlebug with the Swiss Dots folder and sanded them? Don't forget to find the Fiskars punch action, too!
Remember to add us to your Feedblitz or RSS reader so you can get updates when we post. Every week we will be featuring TONS of techniques!
And we have our FIRST contest! Click here for more.