I think my new favorite color is white…is that possible?!?!?
Shaunte Wadley created these beauties for us today…wowzas! Creating dramatic monochromatic projects is so easy with Core because you can mix and match the different lines for some sparkle…emboss for some texture and you have the perfect card.  For each card, I listed the  lines she used so you can look closely and see beautiful details. Little things like different embossed layers, pearls and stitching make all the difference.
For more monochromatic ideas check out a post we did a few weeks ago HERE.
Card One is the simpliest with a David Tutera Cardmaking system white smooth cardbase, Core Essentials white, and the butterfly is Core Couture.
Card two: start with a David Tutera Cardmaking system white cardbase and emboss it.  Then add a strip of Core Couture with die cut letters, then emboss some Core Essentials white in another strip. Stitch together. Then add butterflies laong the top in Glitter Silk and a strip along the bottom from Step 3 of the David Tutera Celebrate Cardmaking system.
Again, starting with a David Tutera Celebrate cardmaking system smooth white cardbase, emboss a layer in white Core Essentials. Adhere with Helmar Zap dotsafter punching a hole in the side, add white heart on a string from Glitter Silk Cardstock, finish by creating some embossed strips along the bottom with scalloped pieces, an embossed strip from Core Couture and a banner created using a Dymo Label maker.
Did you know we have  a video on how to create with your Label Maker?  Check it out HERE!
We have a random winner!
Thank you so much for a GREAT week! We hope you enjoyed yourselves and got loads of inspo for your Core and Tombow to use in the future. You can't do much without quality adhesive, right?  RIGHT!
So, again, we THANK YOU THANK YOU THANK YOU for your continued support of Core'dinations Cardstock. We love our Hard Core Crafters!!!!
So we pick our winners randomly by blog and then by comments. The random blog was Clare Buswell's and the winner is…..
marylouh August 12, 2013 at 4:35 PM
Very pretty card. Love the textures and embellishments.
MaryLou email ellen_sosnoski@core'dinations.com with your full name, address and phone number with Tombow Winner in the subject line.
~~~~~~~~~~~~~~~~~~~~~~~~~~
And how about another card from Design Team Member Heather Kaesgan? A super cute card using some Marvy Uchida punches and Glitter Silk, Core Couture, Core Essentials and a Darice embossing folder for the buttons. What a great mix don you think? Love how the ribbon that she created with the punches pops off the top a bit. Oh of cours..Tombow adhesive!
One of the great things about Core is that you can mix and match ALL of our lines together SEAMLESSLY!  This first card by Designer Suzanna Lee mixes Core'dinations lines and the David Tutera Celebrate layers to make the CUTEST card! Please, two different sized googley eyes?  How ca-ute is that?!???!?!
Here are some tidbits from Suzanna regarding these projects:
One of the many amazing things about Coredinations is the texture you can create.The embossability of Core made it possible to create a whole beach scene; the waves below from Glitter Silk, the sunny sky from David Tutera layers and the clouds from good ol Snowflake. The Glitter Silk creates a lovely glimmer of sun reflecting off the waves! I prefer to stamp on a solid cardstock and find that the tags are the perfect size for that very purpose.
Supply List:
Coredinations Nightfall cardstock
Coredinations Glitter Silk 6×6 pad
David Tutera Celebrate A2/A6 Layers
Embossing Folder: Darice
Stamps: Rubbersoul, Papertrey Ink, EK Success
Ink: StazOn
Punches: Fiskars
Twine: The Twinery
~~~~~~~~~~~~~~~~~~~~~~~~~~~~~~
And next up a black and yellow card…one of my FAVE color combos!!! AND the Darice honeycomb/hexagon embosing folder is too perfect for this theme.
This card is inspired by the bee stamp. Browsing the aisles of the store, this stamp caught my eye and screamed, take me home with you! (Ever have that happen to you?!). Emboss some Core for a subtle hive for her to buzz around and you have an adorable card!
Supply List:
Nightfall cardstock
CoreCards – Brights
Core Essentials – Dark
Sand it Gadget
Dust Buddy
Embossing Folder: Darice
Stamp: Recollections
Ink: VersaFine
Font: AltlastGreeting
Ribbon: May Arts
Vellum: PaperSource
Twine: The Twinery
~~~~~~~~~~~~~~~~~~~~~~~~~~~~~~~~~
And a layout using some super cool techniques! Paper tearing…inking the Spotted Cardstock..Suzanna really works it here!
One of the tag lines for Core-dinations is Tear it and that's what I challenged myself to do with this layout. I have a tearing phobia… I like things nice and neat and clean. There is nothing neat about tearing… I get in a quiet panic just at the thought of tearing. Sound familiar? Well, take a deep breath and do as I did, remind yourself that you have a thousand more pieces of paper in your stash and it's okay of you "mess it up". Though if you think about it, you can't really mess it up. Tearing is tearing and it's supposed to look that way! Right? Another nifty little thing I did with this layout is paint. Actually I used a brayer to roll paint onto the Spotted Jillian dot for a multi-color effect. Amazing what you can do with Core!!!
Here is  close up of that inking on the white Spotted Cardstock!
And some lovely embossing details….
Supply List:
Spotted Jillian Dot
Tim Holtz/Ranger Distress
Whitewash
Core Impressions; Basic Grey Whimsy
Core Impressions; Cardinal Buttercup
Core Tag Pastel
Core Essentials Pastel
Core Impressions Mini's; My Mind's Eye Lost & Found Labels Collection
Sand it Gadget
Dust Buddy
Embossing Folder: Cuttlebug
Die: Memory Box
Twine: The Twinery
Chipboard, Stickers and Washi: My Mind's Eye
Decorative Bag: Fancy Pants
Punches: Martha Stewart/EK Success
Letter Stickers: American Crafts
We are here having fun this week with Couture Creations. It's no secret that Core'dinations ColorCore Cardstock looks fabulous with dies and embossing folder especially when you sand, sand, sand!  Couture Creations is  an Australian owneda & loved brand, Couture Creations is the culmination of 20 years experience in the scrapbooking industry. From its final inception in 2010, Couture Creations has been devoted to producing expertly designed, high quality products overseen by veteran designers & crafters for a result that is both simple and elegant.
Make sure you head over to their BLOG, PINTEREST, FACEBOOK pages to find out all the other chances you can win. Here is a sneak of what is going on over there today.  Please keep in mind we are in two different time zones so in case we are off on our times bit please forgive us.   We are getting our coffee ready when they are getting ready for bed.
We have some gorgeous projects for you today! Three very different takes on what you can do with Core'dinations and Couture Creations projects.  Mixed Media and a CAS card…something for everyone.
First up Designer Ava Gavloski. She is the queen of texture! She always is inspired by life and created this mixed media canvas for us today. Here is a little bit about this project from Ava….Recently, I visited the Royal Botanical Gardens in Hamilton, Ontario, Canada ( www.rbg.ca).  That visit inspired me to create my Core'dinations Couture Creations canvas.    There is a plant at the rock garden  called a Helleborus that likes the shade and the young leaves of the plant look like a pale mint green flower which eventually become the leaves of the plant.
I folded tissue paper making  a stack of 4 sheets for each of the 3 flowers die cutting with  the Couture Creations Doily die.  Keeping the tissue paper stacked together after removing from the die, fold the flower in half and half again and hot glue the edges as you shape the doily flower.  Spray with your favorite re-inker/water mixture  and dry.
And a close up of that gorgeous Fantasia Doily Die from Couture Creations:
Then the fun part of this project was selecting the various green co-ordinating colors from the Core'dinations collections that harmonize with each other.  Core'dinations collections sing in harmony on this organic canvas.
Once the color tones were selected the Couture Creations Embossing folders were perfect for this organic rock garden inspired canvas.  Emboss, sand and tear the Core'dinations embossed papers and layer onto your canvas.  Apply the Gel medium to hold all the elements in place and sprinkle with the beads and sequins while the gel is still wet. Love the grass chipboard pieces by ScrapMatts.
It's all about texture…
Supplies:
Core'dinations, Tim Holtz Adirondack, Willow and Meadow green
Core'dinations, Tim Holtz Distress, Old Paper, Peeled Paint and Crushed Olive
Sand it Gadget
Dust Buddy
ScrapMatts chipboard
Cuttlebug
Ranger Distress re-inker, peeled paint green
Golden Gel Mediums, High Solid Gel (Matte) and Hot Glue
Canvas, Cheesecloth, seed beads, beads, sequins, colored wire
~~~~~~~~~~~~~~~~~~~~~~~~~~~~~~~~~
Next up we have Designer Jill Lebbin. Mint green is  SO in right now and I just love love this color combo!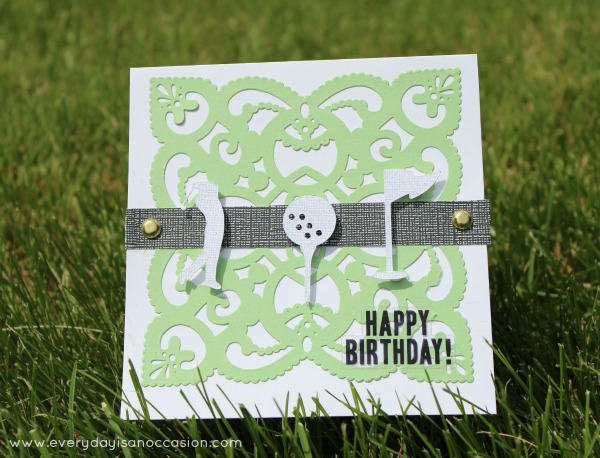 And we are looooving the 3D Foam Adhesive from Couture Creations! Check out this great detailed shot from Jill showing all that dimension: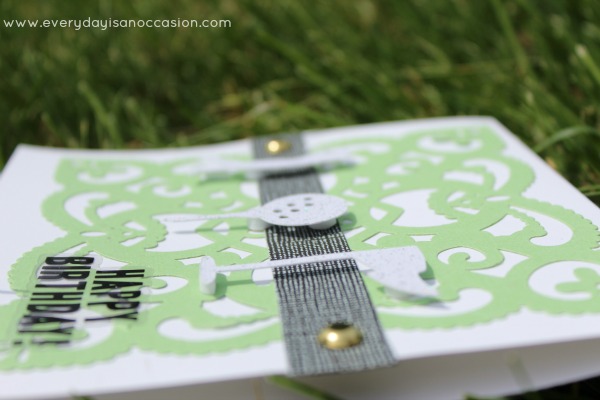 Materials:
Core'dinations- Vintage Collection (Black and Green), Glitter Silk 6×6 pad
Couture Creations: Fantasia Collection- Tatted Lace
Misc. Brads
Couture Creations Foam Adhesive
Welcome Back!
Yesterday we began a TWO THREE WEEK event introducing our BRAND NEW Design Team!    Each member created a layout just for their day on the blog so from today, May 13th -May 31st we will  introduce a team member to you. Isn't that fun??!?!?!
AND TO CELEBRATE THIS EVENT WE ARE GIVING AWAY A PACK OF CARDSTOCK EVERY DAY! Tomorrow morning I will announce today's random winner…just leave a comment on THIS POST. And then come back and comment the next day. We will be doing this until the end of May so don't go far!!!
Today's winner will receive a pack of……
GLITTER SILK!
Please note we will only be posting Monday through Friday. We will pick a random winner the following morning (or Monday if it is the weekend) to win a pack of Core'dinations Cardstock. The cardstock pack may vary due to availability. Winners must email ellen_sosnoski@coredinations.com by June 7  to claim their prizes with the cardstock they won in the subject line.  Please include address and phone number in the email.
~~~~~~~~~~~~~~~~~~~~~~~~~~~~~~~~~~~~~~~~~
So curious to see who is our winner from yesterday??????????
Glitter Silks…oh, how pretty! I would love to play with some that paper. Awesome LO!!
~~~~~~~~~~~~~~~~~~~~~~
Today we have another returning Design Team Member…Shaunte Wadley!
I have had the pleasure of getting to know Shaunte over the past few years and she has an eye for design that always blows me away. She adds just the smallest details and I think, "Man! Why didn't I think of that?!"   Here is a little bit about Shaunte:
I guess if I were to describe myself as a crafter- I would say I like little details- tags, tabs, pearls, tiny flowers, etc.  I also love to add texture and dimension to my projects. I love to sand, machine stich, die cut and I buy pop-dots in bulk.
I naturally gravitate towards happy colors, but I depend on my photos to determine my color palette.
My favorite Core products are Glittersilk and Vintage.
Vintage looks (and feels) to me like a good pair of comfortable broken-in jeans, which is what you will find me wearing almost daily. I like to embellish things with Glittersilk. Anything sparkly and glittery will always appeal to me!
Journaling reads:
40 hit me this year like a truckload of bricks. You tend to reflect on life at each decade- what worked, what didn't. Here is what I know. Sure I have made mistakes, but I have also been pretty stinking lucky.
I married well. Sam and I still love each other- and humor has been the glue to hold this family together. We like to laugh a lot- at ourselves, at each other, and at life.
We have five great kids! They are hitting the teen years, and honestly? I really like these guys! Thanks to Sam's job, we have had many adventures traveling together as a family. I turned my hobby into a job. Work from home in my pajamas? Yes, please.
Life is good. I am grateful.
Here is the detail of how Shaunte cut the title  with her Cameo. Cutting glitter cardstock, like our Glitter Silk, upside down and in reverse helps save your blade and make a nice, clean cut so your glitter won't shed.
Supply List:
Tim Holtz Shattered Cardstock, Vintage Cardstock, Tim Holtz Kraft-Core, Glitter Silk (Shaute cut it on her Silhouette by putting the paper in upside down, and printing the title in reverse. ) Queen & Co. washi tape and bling.
Our Fabulous Core Couture and Glitter Silk cardstock lines!
Ooooh….ahhhhhh….Shiney!
Did you know that not all of our cardstock has a sandable surface? I know, I know…can you believe it?  But we do have some lines that have a beautiful shimmer and shine to them.  Same GREAT Core…just a little different that if you sand it, that finish will go away BUT you can still cut it, emboss and do all the other great things you do with Core everyday.
Here are some designs from Design Team Member Debbie Standard:
And our Gorgeous Glitter Silk!!!
You will LOVE this…it barely sheds, cuts like butter…embosses beautifully! Take a close look..Debbie embossed it!
And some more Core Couture…as you can see the glitter picks up all sorts of colors. And is beautiful even in black.
Add some May Arts Ribbon and Queen & Co pearls and you have a gorgeous card.
See how it embosses???  LOVE it!