I don't know about you but the end of school is right around the corner for us and I am looking for some ideas for my children's teachers. If you are, to0, then this is the place for you!
Today we have a cute gift bag and mini card from Shaunte Wadley.
Using a craft punch, create scalloped circle from yellow cardstock. Adhere to center of label shaped mini card. Using a craft punch, create a circle from blue cardstock. Sand. Adhere to center of yellow circle. Computer generate sentiment. Trim ends into pennant shape. Adhere to bottom of circle. Using a craft punch, create apple from red cardtstock. Add to top of circle. Using a craft punch, create leaves from green cardstock. Add to apple. Adhere red gems to bottom of circle.
This sweet pic of my girl, Emma, and one of her closest friends was taken this past summer and I was so excited that I could use this fun lace doily embossing folder on my Core'dinations cardstock as is matched with Mackenzie's creme top .
I chose several colors of Core'dinations  to pick up the colors in my pictures and used the same portion of the embossing folder on each one.  One of my fave things about Core cardstock is how well it picks up the tiniest details of the embossing folder like with this one when you sand it gently.   The lace pattern really stands out so beautifully!
I rounded the corners and cut my larger photo the same way.  For the smaller ring pictures, I cut the photo down to what I wanted to show and then cut it in half again to adhered it on 2 different mats.
Cutting titlework out of Core'dinations Cardstock is always a plus when looking to compliment your layout, project or card perfectly.  I cut the "Hello Spring" out of Core'dinations Whitewash Collection using my Silhoutte.
When working with Core'dinations Cardstock for my titlework, I like to use the following process:
1) Run the cut title through a Xyron Create-a-Sticker, making sure to rub and peel before you pull the plastic off.
2) Keeping the titlework on the adhesive backing, sand the Core'dinations Cardstock with Sand It Gadget until the color core shows.
3) Using your Dust Buddy, dust the sanded titlework.
4) Add any liquid you may use to enhance the color core to your title work before taking the titlework off the adhesive backing.
The pinwheels are cut out of Core'dinations Jillian Spotted Collection.  This fun dotted collection is just perfect for the whimsical pinwheels.
Being one not to waste good negatives, I made two cards out of the titlework negatives.
Other Supplies:
Viva Decor Lila Perle Pen
JilliBean Patterened Paper
Crate Paper Patterned Paper
Dymo
Silhoutte "Pinwheel"
With Core'dinations, it's all about the technique! The beauty of Core'dinations IS, the core. The core of the paper, getting to the core of the matter. You can do so much with it!
Emboss it, crimp it, sand it and run it through your label machine it! These are the things I have done on this layout. If you haven't already visited, be sure to check out the technique videos on the Core blog. There are many more techniques to see there too!
Crimp it! Running your Core'dinations cardstock through a crimper with some sanding provides not only a neat texture but a striped effect depending upon the color core you reveal with your sanding.
Sand it! I used the Spotted Tillie cardstock to create my own Lego bricks! Cut each brick to size using your paper trimmer and sand! Dead easy!!
Label it! I created the sub title of my layout by running an appropriate sized strip of cardstock through my label maker and sanded it! Simple yet so effective!
COLOR and BUTTERFLIES and GIRAFFES, right??? Jennifer Edwardson is sharing her love of Core with us today. I just can't get enough of all the sanding and embossing!
~~~~~~~~~~~~~~~~~~~~
Hi! Jill from Every Day is an Occasion  here to share a St. Patrick's Day Craft with you. Seriously, how much fun is St. Patrick's Day? We love it here in Notre Dame country! Today I have a cute little kids treat and then I decided to make a grown up version of it too! There are 2 free printables for you, so just click on the links and download!
Rainbow Seeds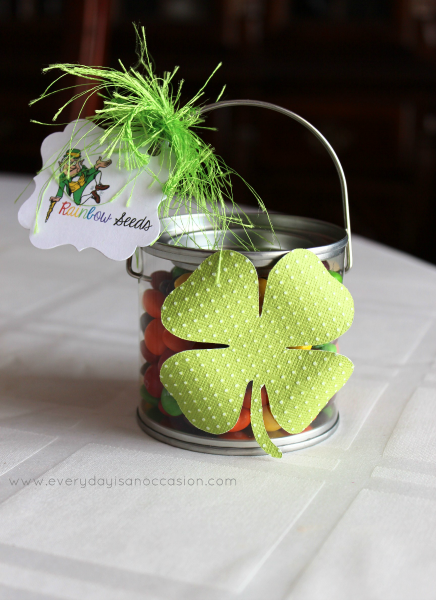 To create these rainbow seeds, I used a pail from Darice and filled it with Skittles. Then I used this cut from the Silhouette store to cut out a shamrock on Spotted Core. If you do not have a Silhouette fear not, here is a template for you to cut some out. Then I sanded the core with my Sand-It tool. I just love how it makes the spots pop just by sanding it!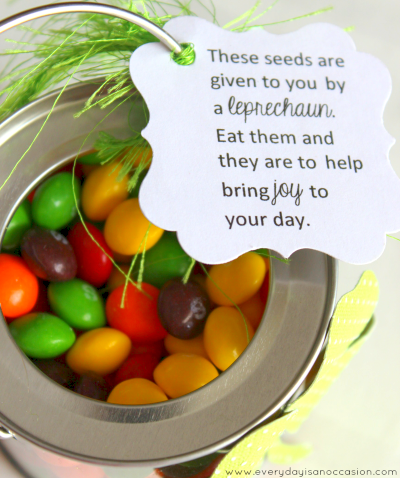 Then I used some fun fur to tie around the handle and this free printable on my blog. To print the free printable, I used Core'dinations 8 1/2×11 white 110 lb cardstock. My printer loves it!! To create the flourish cut around the leprechaun tag, I used this Flourish Slim punch from Hobby Lobby. That's it pretty easy peasy.
St. Patrick's Day Treat
Here is another St. Patrick's Day treat idea that is for a different age range.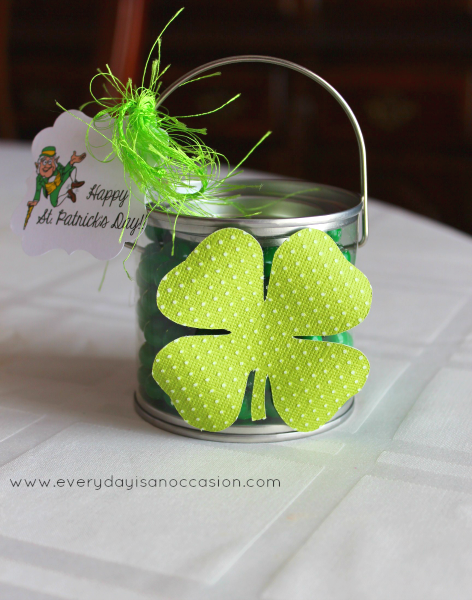 This was created the same way as I mentioned above, but I used Sixlets from Darice and a printable I created, which you can download here… Happy St. Patrick's Day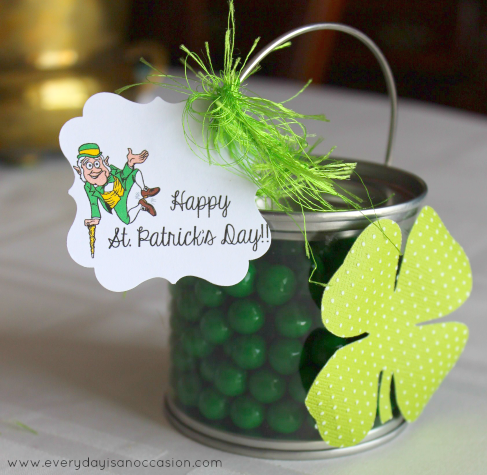 Thanks a bunch for stopping by and checking out my projects!
I hope that you are able to use the free printable with some 110 lb white core!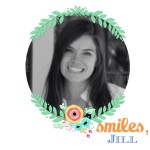 ~~~~~~~~~~~~~~~~~~~~~~~~~~~~~~~~~
And we have a layout from Jennifer Edwardson! See we are LUCKY!!! Here is a little bit about this layout from Jennifer….
I found this lucky clover placemat cut file at the Silhouette online store and thought it would super fun on a 12 x 12″ layout.
Spotted Jillian Dot Cardstock – Snowflake

Signature Series Graphic 45 – Spring Green

Sand It Gadget

Dust Buddy

Misc: Bella Blvd. journaling card & chip alphas