With Core'dinations, it's all about the technique! The beauty of Core'dinations IS, the core. The core of the paper, getting to the core of the matter. You can do so much with it!
Emboss it, crimp it, sand it and run it through your label machine it! These are the things I have done on this layout. If you haven't already visited, be sure to check out the technique videos on the Core blog. There are many more techniques to see there too!
Crimp it! Running your Core'dinations cardstock through a crimper with some sanding provides not only a neat texture but a striped effect depending upon the color core you reveal with your sanding.
Sand it! I used the Spotted Tillie cardstock to create my own Lego bricks! Cut each brick to size using your paper trimmer and sand! Dead easy!!
Label it! I created the sub title of my layout by running an appropriate sized strip of cardstock through my label maker and sanded it! Simple yet so effective!
COLOR and BUTTERFLIES and GIRAFFES, right??? Jennifer Edwardson is sharing her love of Core with us today. I just can't get enough of all the sanding and embossing!
~~~~~~~~~~~~~~~~~~~~
Hi! Jill from Every Day is an Occasion  here to share a St. Patrick's Day Craft with you. Seriously, how much fun is St. Patrick's Day? We love it here in Notre Dame country! Today I have a cute little kids treat and then I decided to make a grown up version of it too! There are 2 free printables for you, so just click on the links and download!
Rainbow Seeds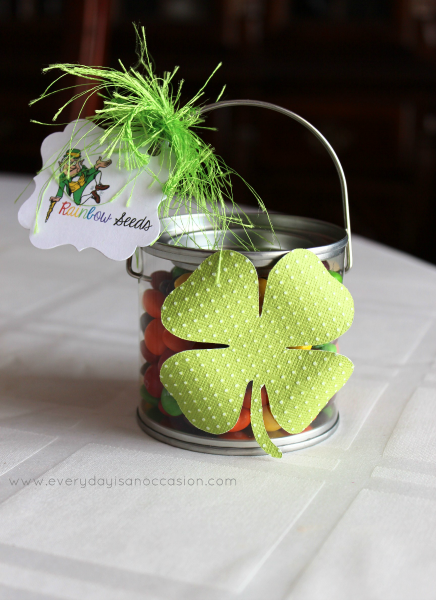 To create these rainbow seeds, I used a pail from Darice and filled it with Skittles. Then I used this cut from the Silhouette store to cut out a shamrock on Spotted Core. If you do not have a Silhouette fear not, here is a template for you to cut some out. Then I sanded the core with my Sand-It tool. I just love how it makes the spots pop just by sanding it!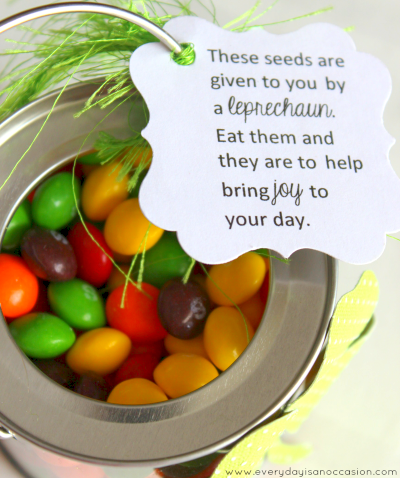 Then I used some fun fur to tie around the handle and this free printable on my blog. To print the free printable, I used Core'dinations 8 1/2×11 white 110 lb cardstock. My printer loves it!! To create the flourish cut around the leprechaun tag, I used this Flourish Slim punch from Hobby Lobby. That's it pretty easy peasy.
St. Patrick's Day Treat
Here is another St. Patrick's Day treat idea that is for a different age range.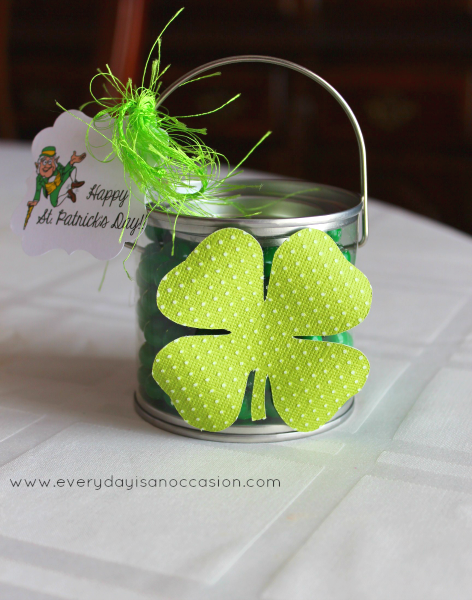 This was created the same way as I mentioned above, but I used Sixlets from Darice and a printable I created, which you can download here… Happy St. Patrick's Day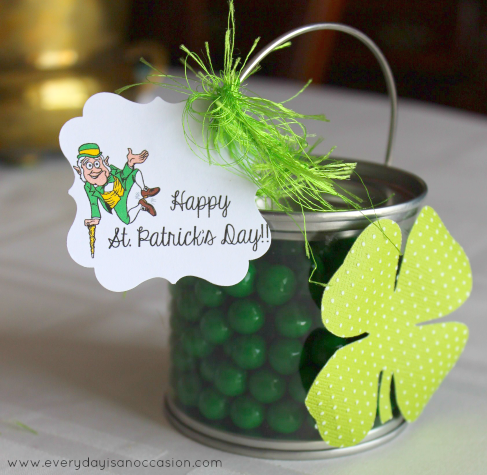 Thanks a bunch for stopping by and checking out my projects!
I hope that you are able to use the free printable with some 110 lb white core!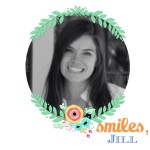 ~~~~~~~~~~~~~~~~~~~~~~~~~~~~~~~~~
And we have a layout from Jennifer Edwardson! See we are LUCKY!!! Here is a little bit about this layout from Jennifer….
I found this lucky clover placemat cut file at the Silhouette online store and thought it would super fun on a 12 x 12″ layout.
Spotted Jillian Dot Cardstock – Snowflake

Signature Series Graphic 45 – Spring Green

Sand It Gadget

Dust Buddy

Misc: Bella Blvd. journaling card & chip alphas
Today we have Debbie Standard working her Spotted magic!
Core has two kinds of spotted cardstock: Tillie is the large dot and Jillian is the smaller dot. Both are perfect for cardmaking and layouts since they come in BOTH 12×12 and 6×6!
Who's lucky?
Find some complementary colors that will blend well and try out different embossing folders for an interesting textural feel to the card.  A gentle sanding with your Sand it Gadget and a clean wipe with your Dust Buddy will result in some great looking faux washi tape.
Add some embellishments and you have a CAS card ready in your stash for any congratulatory event.
Helmar Adhesive and Sizzix embossing Folders.
~~~~~~~~~~~~~~~~~~~
And Suzanna Lee with a fun card for us,too!
Ah, St. Patrick's Day. It's the one day a year where I can celebrate a holiday that doesn't feel like a huge marketing scheme has overtaken the true meaning of the day.  We get to don our green shirts, eat either green foods (prepared by Mum) or corned beef and cabbage (prepared by Dad) and put a lot of stock in Luck.  And that's where my craft comes in!
Today I have a card that I made for this special day in March and I'm here to share it with you!  It was dead easy using a cut file from the Silhouette store. It originally had a heart as the center shape but I removed that and inserted my own four leafed clover. I used the back side of the Black Magic and flipped it for the heart on the left and cut a kelly green clover for the right hand side! Pop the Black Magic bracket frame and viola!
Loving how the gree "pops" through the Black Magic!
Supplies
Black Magic
Spotted Jillian
Core Essentials – Crab Grass
Core Essentials, Brights
Letter Stickers: Studio Calico
Twine: The Twinery
Cut File (amended to clover by me): Silhouette Store Design #50081
Foam Adhesive: Imaginisce
Silhouette Cameo
I know every day I feel lucky to have Core'dinations as a part of my life and when I saw this layout from Kate Nolan-Denham, I couldnt wait to share!
When we are lucky enough to have a good friend that will stand by us through thick and thin, we should celebrate it!  What better time of year to celebrate how lucky we are than St. Patrick's Day?
My layout today is inspired by the lucky theme of St. Patrick's Day and the colors we associate with this day, too. It is chock-full of glittery greens, golds and blacks found in Core'dinations Gemstone, Glitter Silk, and Core Couture Glitter Collections.  I bet you didn't even realize there were so many fantastic glittery collections by Core'dinations!
I embossed the black Glitter Silk Cardstock and then lightly sanded it just so the embossing would pop.  The die cut doilies are also lightly sanded to show off the core.
The titlework was also cut out of the Glitter Silk Collection.  When using your Silhouette to cut the Glitter Silk, I recommend reversing your image and cutting it Glitter Silk side down.
Core'dinations Supplies:
Other Supplies:
LYB Patterned Paper
Couture Creations Embossing Folder
Maya Road Ribbon
EK Success Punch
CM stickers
Papertrey Ink Die
Lucky Me…Friend Silhouette Cut File
Wishing you much luck today! ~Kate
~~~~~~~~~~~~~~~~~~~~~~~~~~~~
And how about another fabulous layout from Suzanna Lee?!?!?!
How awesome are these cuts Suzanna made with her Silhouette?
And a close up
And a close up of that Darice Shamrock embossing folder!