Each of our designers have a really unique style. People always ask what companies are looking for when it comes to teams and I think one of them is diversity.
Speaking of teams………..we are going to be announcing the names of our BRAND NEW Card Design Team any day now! Everyone has officially said, "yes" so we are ready to go. Exciting stuff!!!!
Design Team Member April Derrick not can not only work the Core but she has a unique style AND she always has the neatest titles on her projects. I don't know about you but titles can be the hardest part of a layout. I recently scrapped some photos of our trip to New York City and all three layouts had the same title, "NYC"!
So today is all about words, ie, titles!
How fun is this title?  Makes me smile because this is something we can all relate to for sure.
And take a look at the bottom blue strip…April embossed and layered some mists on it. Love that texture!
And next up …another fun from April. Check all the cool details…first up I notice the sanding of the Whitewash right away and then April does a lot of tone on tone in her layouts. Then to whave her title stand out, she outlines them with marker.
We hope that we inspired you to get creative with those layouts and titles!
WHO WANTS TO WIN SOME CORE??????
We are brining in WCMD with our October Colour Lover's Challenge.
This month is all about fall and autumn colors.
AND WE ARE GIVING YOU THE CHANCE TO WIN TWO PACKS OF CORE!
We will pick one winner that creates a card with this color palette by Tomorrow, October 2nd at Midnight PST and links it here on this post or on our Facebook page to win a pack of Core'dinations Cardstock! REMEMBER…you must use Core'dinations Cardstock to be eligible.
AND you will still be entered to win the October Colour Lover's Challenge, too! That is two chances to win this month so get busy! (Please note: You can create any project you want for our monthly Colour Lover's Challenge but for this weekend we are looking for cards to celebrate WCMD)
Here is the color palette design by Design Team Member Lydia Jackson:
And a card created by Ellen Sosnoski using Whitewash as the base and some Tim Holtz-Kraft Core: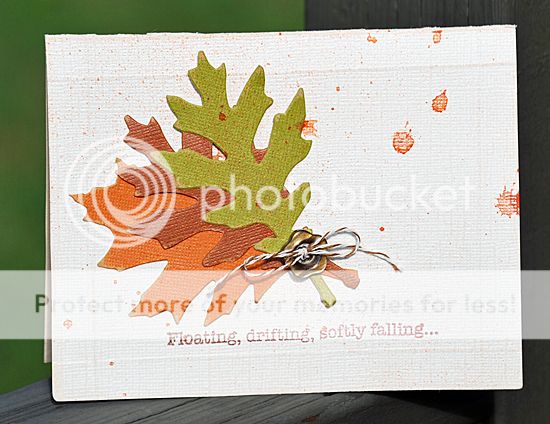 One of my favorite sentiments by myStamp Box…
All entries for our monthly colour lover's challenge must be linked to this post by the end of October 31st at midnight PST.
For the WCMD challenge, they must be linked by October 2nd, midnight PST.
You may link your project to our Facebook page as well.
We have another FABULOUS day for you today.  We have some MORE  inspirational Father's Day project for you today.
We love dads and the men in our lives.
Leica Forrest created this uber cool layout using masking and the backside of her
Cosmo Cricket Core'dinations Core Impressions.
Leica flipped her Core Impressions over and use the backside and then masked her title.
Masking on Core!!! WE LOVE IT! Looks fabulous, doesn't it? Just another way that Core'dinations can be your "go to" cardstock for ANY project.
Here is a detail shot for you.  LOVE this idea of masking on Core. Stay tuned for some more tips and tricks on this technique in the next few weeks! 😉