Happy Birthday to you….
Happy Birthday dear Kimber…..
Happy Birthday to you!  How old are you now…..Did you like my singing voice? I will stop now while you still have ear drums!
Welcome to the Core'dinations Blog! We are celebrating a very fun day here today for our very own Core Teacher…
Kimber McGray!!!
Hope it's a great day for you, girl!
Here is a card that I made to celebrate this festive day.  I was looking for my lordy lordy looks who's forty stamp but I must have misplaced it 😉
Next up is Celeste Smith's blog so make sure you head on over there next!
While you are visiting…….
Don't forget to sign up for our Hard Core Crafter Program HERE!
It's FREE and you will be able to view never seen before videos, exclusive giveaways AND sneak peaks!
I love Core'dinations so much! The possibilities are truly, truly ENDLESS!  Ellen Sosnoski here with a fun and easy tutorial on how to make your own Chevron print.
How much do you love Chevron?  Let me here it!  Here are some of my favorite examples I have found on Pinterest.
P.S. did you know Core'dinations is on Pinterest?  Follow us here and we will follow you back, too.
From iheartprintsandpatterns.blogspot.com:
And another gorgeous print from a cute Etsy Store with loads of chevron prints
Here is my tag I created using some Chocolate Box cardstock.
And a close up:
Here is how I did it. Please note: I recreated this on a larger scale so it was easier to take photos and see the grid. I would recommend starting small like I did with a tag. A 12×12 sheet of cardstock is really hard to line up on your scoring too for THIS project because you are twisting and turning it. So you want to practice first and start on a smaller scale.
Note: Not familiar with Scoring?  Check out the Learn Tab on our website for our awesome How To videos including Scoring.
First, start making a grid on the BACK of  your Core'dinations Cardstock. Remember that when you are scoring with Core, you want to work from the back so the raised image is on the front to sand.
Now you want to connect the grid to make the Chevron pattern. I did mine freehand, you can definitely use your ruler but this is only a guideline for scoring. You definitely want to use the ruler for the grid.
Now you can adjust the sizes of  your pattern if you would like. The larger the pattern the easier. As you can see, it may  take you some sketching to get the look you are looking for but we are working from the back so that doesn't matter!
Okay maybe we don't have that kind of "Score"  here at the Core Blog but we got something BETTER!
We do this kind of SCORING! Need some more tips?  Make sure you check out our videos here. The possibilities are endless. You can make any design you want!!!! There is one  important tip  to remember when you are  SCOR with CORE.
Remember to score from the BACK of the cardstock. That way the raised scor image is on the front and you can sand it.
Design Team Member Leica Forrest scor'd her heart out on these layouts.
Core Essentials works beautifully for scoring. Notice the outline sanding Leica did for her title, too? SO COOL!
This layout is jam-packed with technique, too. From the embossed Black Magic scalloped shapes (using Spellbinder's dies)to the  scoring and use of the label maker…
This is one awesome layout!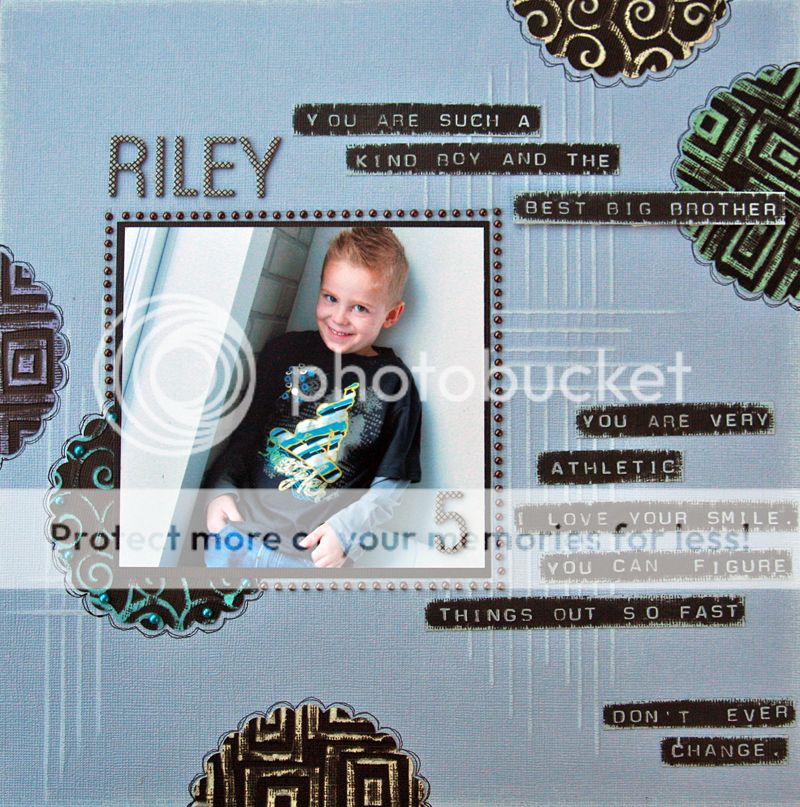 Have you seen September's Core Colour Challenge???
CLICK here for more details if you didn't 😉
Well, we have some more inspiration for you!!!
Today Design Team Member Char Dobson made this super fun and just perfect project for Back to School for us today. This is so fun and just perfect for a teacher gift.
And Char's Tuesday tip is to not be afraid to pair those gorgeous primary colors with an accent color like purple. How awesome is this color combo???  Char used our September Colour Lover's piece as her inspiration for this layout. You don't have to use every color…just pick and choose the ones that work for YOU!
Core: Essentials (brights), Core tags (brights)
Other supplies: Cuttlebug Measure by Measure and Number Collage embossing folders, Scor-pal, Cricut Plantin Schoolbook (stars), unknown button brads, buttons, hemp cord, alphabet beads, pop dots, pencils, sticky notes
GOOOOOOOOOOOOOOD Morning!
We have a project for you today featuring Paper Trunk goodies and Core'dinations Cardstock.
Make sure you head over to their blog for some more GREAT ideas and inspiration.
AND DON'T FORGET.. we are giving away some Cardstock to one lucky person. So leave a comment on any post you see with Paper Trunk (here at our blog) for a chance to win!!!  (Please note  prize will not be mailed until after the 12th of September due to us being at an event out of the country).
Today we have a very fun layout from Design Team Member Char Dobson featuring some Paper Trunk goodies and Core'dinations Chocolate Box cardstock.
How cool is that Scoring in the corners?!??!!?!?  If you want to see some more ideas on Scoring, check out our Videos here. And the touch of misting over the sanded hatching looks awesome, too.
Are you using Chocolate Box?  If so we would love to see!
This week we have a fun week in store for you….we are introducing our NEW 2011 Design Team.  For this special week, each Design Team member created a layout all about themselves.  We will be updating galleries daily with new projects from the team so make sure you check their galleries often!
First up is Melissa Oliveira.  Here is a little bit about Melissa in her own words:
I'm a native Cape Cod'er married to my best friend Bob. I am a mostly stay-at-home-mom to my 14 year old son Griffin, almost 2 year old daughter Maya Grace, and new baby girl Sadie. My scrapbooking began shortly after Griffin was born (complete with sticker-sneeze and creatively shaped cropped photos), and has developed into an intense love for all things paper realted. My camera is always at my side, ready to capture the every day moments that become the subjects of my scrapbook pages. I scrap because I want to remember all the little things, not just the holidays and birthday parties and major events (although those are important, too). I want to remember that Griffin refused to have his picture taken for a year, that Maya Grace's hair is the curliest right after bath time, and that Sadie has the.best.dimples.ever. I have found an intense love for the Core'dinations brand of products and can't imagine scrapping without them. I love creating my own embellishments and trying different journaling techniques with these uber-cool papers. In addition to paper crafting, I'm addicted to my sewing machine and crochet hook, as well as my ipod, flip flops, and the beach, of course!
To visit her gallery, click here. To visit my blog, click here.
Love the colors and the amazing combination  of Core on this layout from Melissa & her signature typewriter journaling!
Products used:  Cosmo Cricut Core Impressions, Core Essentials.
And next is Sarah Hodgkinson our  Design Team Core'dinator. Here is a little bit about Sarah in her own words…
My name is Sarah Hodgkinson and I live in Woodstock, ON, Canada with my husband and two children. I have been scrapping since 2003. I am a teacher and enjoy spending my free time with scissors, glue and paper. I currently serve on several design teams including Core'dinations (DT Core'dinator), Scrapbook & Cards Today magazine, All About Scrapbooks & More (LSS), and Custom Crops. I have been published in many crafting magazines and enjoy teaching at scrapbooking events such as ScrapFest and CreativFestival each spring and fall in Ontario, Canada.
To visit her gallery, click here. To visit my blog, click here.
Check out Sarah's sense of humour on this layout! You can always count on her for some fun!
This layout is based on a sketch from Becky Fleck's PageMaps 2 book.
To create the grid paper for journaling, I found a grid graphic, changed it to a light blue and then printed it onto Snowflake white cardstock with the journaling layered on top. And don't forget to add those crazy, fun photos!
And next up we have Shaunte Wadley. Here is a little bit about Shaunte in her own words…
I am a 30-something, chocolate-loving, SAHM from Utah. I have been scrapbooking since 1997, the dreaded era of photos cropped with deco scissors. Since then, my work has evolved into a clean, linear, photo-focused style. I have been published a few times, been to a few trade shows, taught a few classes, worked for a few design teams…but have not yet lost the love for this hobby. I love it for the creative outlet, and the good people I have met along the way. My favorite subjects to scrap are my husband and five kids (I never lack for subject material ) I especially like making mini-albums of our many trips together. When I'm not scrapping, I am traveling, blog-hopping, reading, or editing photo shoots. And doing laundry. Always laundry.
To visit her gallery, click here. To visit my blog, click here.
Loads of Basic Grey Core Impressions on this fun layout from Shaunte!!!