Today we have Debbie Standard working her Spotted magic!
Core has two kinds of spotted cardstock: Tillie is the large dot and Jillian is the smaller dot. Both are perfect for cardmaking and layouts since they come in BOTH 12×12 and 6×6!
ONE amazing Monday and THREE incredible layouts from Gail Linder!
~~~~~~~~~~~~~~~~~~~~~~~~~~~~~~~~~~~~~~~~~~~~~~
Sweet Delight Layout
I have a secret to share today. Sometimes I scraplift my own layouts! Gasp!
Seriously, if you're ever "stuck" for ideas, just choose an older layout of your own that you loved and scraplift it using new products or techniques!
That's exactly what I did for today's layout.
I knew I wanted to create bright, fun blocks at the top of the layout and I wanted to use Core cardstock (of course) showing a couple of techniques.
I cut 10 squares of cardstock (in 6 different colours) that were 2″x2″. After finding the arrangement that I was happy with I simply when from square to square, embellishing slightly.
Some of the techniques I used include:
Embossing (you could also try de-bossing)
Sanding and inking
Adding die cuts (some raised on pop dots)
Punching out a shape from the square, using the negative space
Punching a circle 'notch' from the corner to add in a circular embellishment
I kept them quite simple as I wanted to fabulous colours to stand out!
And take a look where my journaling is hidden in this one:
The photo panel lifts up to reveal journaling underneath! I just folded a piece of white core cardstock to be the 'flap'.
You can actually see the original layout that inspired this one on my blog here. I hope I've inspired you to look back at your older layouts for inspiration with fresh eyes!
Supply List – Gail January Project #2 – Sweet Delight Layout
Core Cardstock:
Snowflake (neutrals)
Navy (darks)
Love Potion & Tulip (brights)
Sugar'n'spice (pastels)
Tumbled Glass & Shabby Shutters (Distress)
Sand It Gadget
Dust Buddy
Big Shot
Lifestyle Crafts embossing folder
SSS, MFT & Avery Elle dies
Martha Stewart butterfly punch
Silhouette Cameo
Feathers cutting file
~~~~~~~~~~~~~~~~~~~~~~~~~
One Little Word Layout
Do you follow the One Little Word concept? Although I'm a little late sharing my One Little Word for 2014, I have had it chosen since the end of last year, or rather, it came to me as per usual! Give.
I decided to create a layout for my word, using a phone selfie of myself (it's the only recent photo I could find of me!).
I created the background to this layout by overlapping pieces of Core'dinations cardstock in pink and aqua with a few scraps of patterned paper. The card was cut at an angle (alternating directions) and I started from the bottom and worked my way up!
I gave all pieces of cardstock a quick sand to reveal a bit of the lighter core, for more dimension.
A couple more things to note:
The title was cut using my Cameo. The word 'give' was cut out of Black Magic card (with a pink core) so when the edges had a light sand, they had a bit of pink showing to coordinate with the rest of the layout!
I didn't think my photos and title stood out enough on the busier background so I again used my Cameo to cut the circle design out of simple white cardstock to layer beneath! I love that effect and think it's something I'll be doing again and again!
I didn't want to cover up any more of the background with a journaling blog and knew I had a bit to say about my OLW. An easy solution? I journalled on a white core tag, slipped it into a glassine bag and adhered it behind my photos. Love me some hidden journaling!
If you are interested in reading about why I chose this particular word, and more about my personal OLW journey, please visit my blog here!
I hope I've inspired you today!
Supplies:
Core Cardstock:
Snowflake (neutrals)
Reflecting Pool, Sugar'n'Spice & Scotch (pastels)
Tanzanite (Gemstones)
Hex (Black Magic)
Spring Green (G45 Signature Series)
Worn Lipstick (Tim Holtz Distress)
Sand It Gadget
Dust Buddy
White Core Tag
Big Shot
Spellbinders 'Asters & Poppies' die
SSS heart die
Silhouette Cameo
Thirsty Script & Georgia fonts
Circle Background cutting file
Crazy Layout
Hello! I have another fun and colorful layout to share today! Can you tell I love putting together awesome color combinations with my Core'dinations cardstock? For this layout, I was inspired by a card I saw around the web that had strips of washi tape on the background. I tried to re-create the look with strips of embossed card.
I wanted the colors to "pop" so I used the reverse of a Kraft Core cardstock for a neutral kraft background. Then I chose six bright colors for my strips and got to work adding some texture to each strip.
You can see in the detail photos that a couple of strips are embossed and sanded to reveal the core. A few other strips I added some lines and borders simply using my Scor-Pal: a criss-cross, stripes and an outline.
Supplies:
Tim Holtz Kraft Core (reverse side)
Core Essentials – Fuschia Fizz, St Valentino
Neutrals – Snowflake
Brights – Atoll, Aqua
Tillie Dot – Tulip
Distress – Tumbled Glass
Adirondack – Purple Twilight
Sand It Gadget
Dust Buddy
Scor-pal
Big Shot
Lifestyle Crafts embossing folder
PTI border die
Spellbinders speech bubble die
Silhouette Cameo
Thirsty Script font
Suzanna here to share with you a layout of those distant yet approaching warmer, summer days! We all need a bit of sunshine right now to cheer us up.
Have you noticed the increase of projects on an angle lately? I thought the slight tilt to this layout was only fitting for these pictures of the kids at the water park as they slipped and slid through the slides. The embossed cardstock adds to the water park feel.
Stamping on the textured cardstock can be tricky but don't worry, Core'dinations has just the solution for that; 110 pound smooth cardstock! Just perfect for stamping on AND better yet for those stamped images that have a corresponding die like these letters from Lawn Fawn!
Not all of your cardstock needs to be self embossed. I mixed Spotted, Core Impressions and Core Essentials that I embossed myself and left just as it is. Check out the "rolled" edge that running the 110 pound cardstock with a die through your die cutting machine leaves. It's not that abrupt ending of the edge.
I created a sketch of this layout for you so you can adapt it for your own scrapping pleasures! If you create something based on my layout and/or sketch, please do share! I would love to see what you were inspired to do!
Supplies
Core Impressions, BasicGrey Whimsy
Tim Holtz Kraft-Core Nostalgic, No 10
Dust BuddyLetter Stamp and coordinating die: Lawn Fawn
Ink: Momenta
Enamel shape: My Minds Eye
Sticker: Jillibean
Die: Lifestyle Crafts
~~~~~~~~~~~~~~~~~~~~~~~~~~~~~~~~~~~~~~~~~~~~~
And Kate Nolan -Denham has an awesome two page layout today with some amazing photos. LOOK at all that green grass!!! Here is a little bit about this layout from Kate:
Sharing my love of Core'dinations Tim Holtz Kraft-Core Cardstock today!  I used nothing but Kraft-Core for paper in this double-page layout.
It is so easy to add interest to a layout chock full of cardstock only by using simple techniques like embossing and sanding.  You can see where I sanded the papers and the Kraft-Core pops through.
Die cutting is another great way add interest on a cardstock only page.  The picture wheel and heart die cuts are focal points for the title work.  Check out the hearts…they are embossed and debossed with the same paper.
Thanks for stopping by today!
Couture Creations Embossing Folders
EK Success Punch
Sizzix Dies
American Crafts Thickers
~~~~~~~~~~~~~~~~~~~~~~~~
I don't know about you but a lot of team has been getting hit with snow in their respective states so why not share a little bit of that Snow Day love today?!
I hope this post finds you warm and cozy! Suzanna here from Life's Trivialities  to share with you a winter layout created with left over scraps of Coredinations cardstock. Gather colors in the hues of a pleasing snowy palate, emboss a few and lay them out as you would a cozy warm quilt. In order to tie the paper into the theme of the layout, chose snow filled embossing folders. Fill in some holes with David Tutera tags and zig zag with your sewing machine (or use a pen for faux stitching). The layers of the layout in some places are as numerous as the layers you will need to be out in that winter wonderland. Voila! The base of your layout, it's that easy!
oooohhhh! aaaahhh! Core Tags!
Gorgeous detail:
This is a great way to use multiple embossing techniques and different cardstocks!
Supplies
Spotted Jillian; Aqueduct http://www.coredinations.com/index.php/products/spotted/spotted-12×12/
Glitter Silk 6×6; Glitter Girl http://www.coredinations.com/index.php/products/glitter-silk/
Gemstones Collection http://www.coredinations.com/index.php/products/specialty-collections/gemstones-collection/
Core Impressions; Fancy Pants Collection: Refreshed http://www.coredinations.com/index.php/products/core-impressions/fancy-pants-collection/
Core Tags; Smooth Tag; Gift Tag White http://www.coredinations.com/index.php/products/core-tags/
David Tuterra Tags
Embossing Folders: Darice, Stampin Up
Bling: Prima
Die: Memory Box, Avery Elle
Stamps: Avery Elle, Stampin Up
Ribbong: Tim Holtz
Paper Clip: Prima
Alpha Letters: American Crafts
~~~~~~~~~~~~~~~~~~~~~~~~~~~~~~~~~~~~~~~~~~~~~~~`
I did lots of sanding with the Sand It Gadget in this layout to make it pop.
I cut the snowflakes out of Core'dinations Snowflake using my Silhoutte, painted the die cut with some glue and added some fine glitter.
Core'dinations Supplies:
12 x 12 Core Essentials Neutrals
Other Supplies:
Fiskars Crimper
American Crafts Thickers
Helmar Adhesives
We have a SUPER cute idea for you today from Designer Jill Lebbin!
Do any of you have an elf at your home sent from Santa at the North Pole? We do!! My son named our elf, Mr. Elf. He is watching my kids to see if they are to be added to the naughty or nice list this year. He is a very funny elf! He moves around our house and has a new joke with him every day!! When he arrived at our house he brought a North Pole breakfast with him!!
North Pole breakfast and Core'dinations Cardstock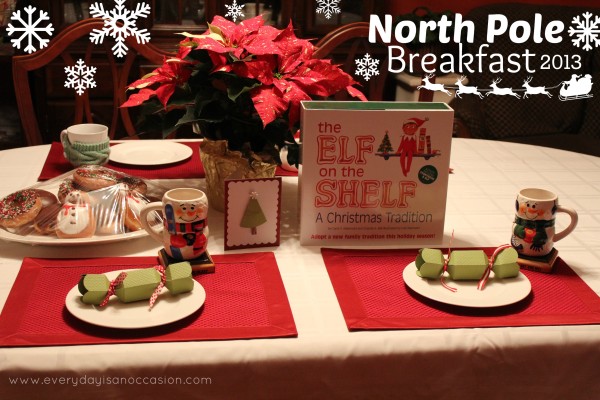 On the table you will notice a Christmas Cracker filled with candy!!!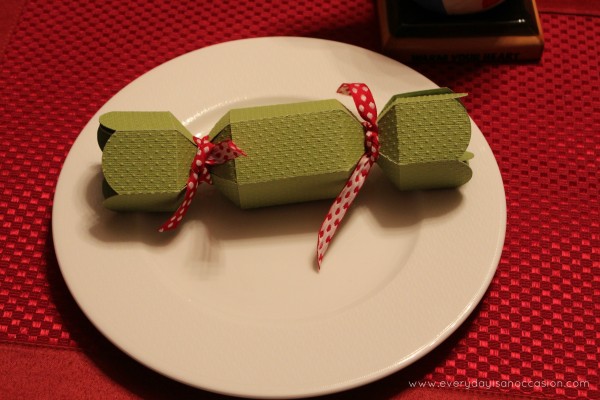 Luckily Santa sent directions on how he made this Christmas Cracker.
Materials: Jillian Spotted Core, This Silhouette Cut (if you don't have a Silhouette you can use this free template)http://www.minieco.co.uk/crackers/
Santa also left a card for the kids….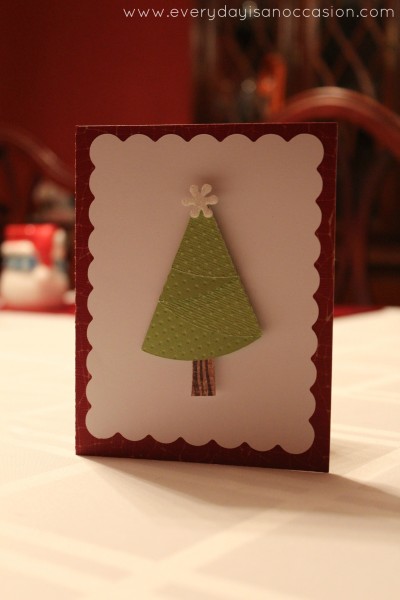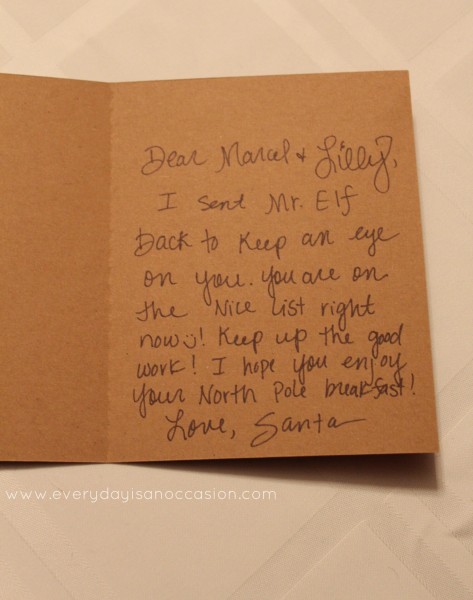 Materials: Tim Holtz Shattered Core, White Core, Jillian Spotted Core, Darice Foamie Sticker, this silhouette cut (http://www.silhouetteonlinestore.com/?page=view-shape&id=51969). If you don't have a Silhouette, here is a great tutorial on how to make that tree http://www.splitcoaststampers.com/resources/tutorials/foldedchristmastree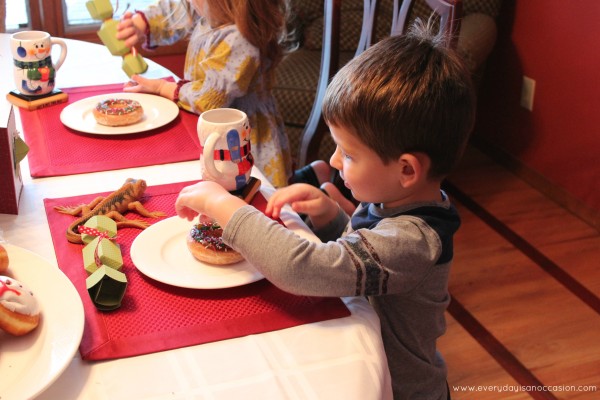 They had a blast! Thanks Santa!!
~~~~~~~~~~~~~~~~~~~~~
Hello! Jill from Every Day is an Occasion (http://everydayisanoccasion.com/) here again to share a cute gift to give! Coming from the snowy Midwest, my kids ADORE hot chocolate and so do their friends! Who doesn't really? The card I'm going to share with you today has a place for the hot chocolate, cadbury chocolate, and peppermint sticks inside.
Holiday Card with a little Gift Inside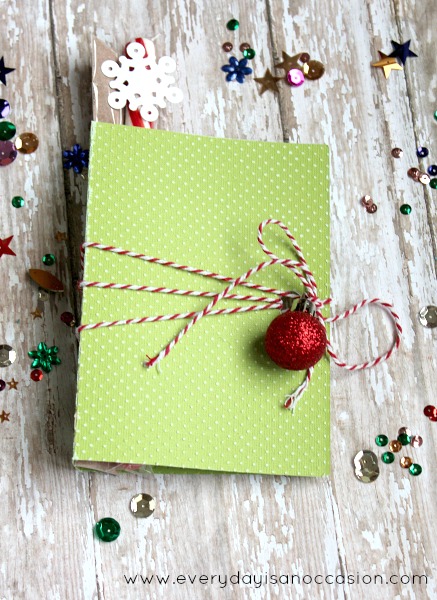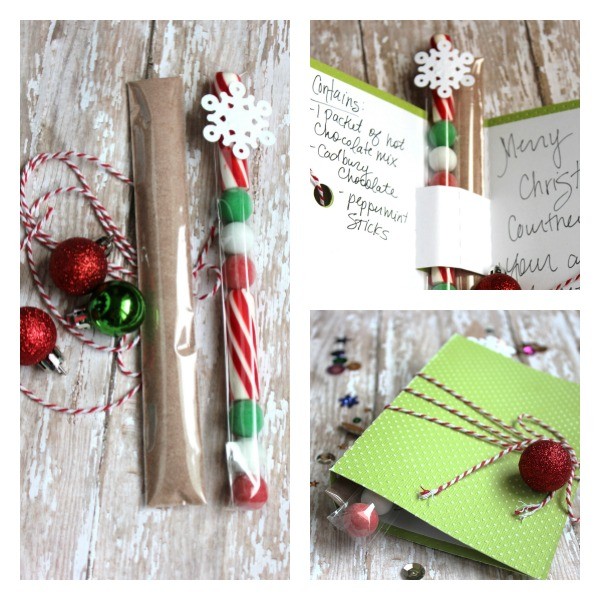 Materials:
Spotted Core (http://www.coredinations.com/index.php/products/spotted/spotted-12×12/) color is mantis or lime green
White Core'dinations Cardstock (http://www.joann.com/core-dinations-value-pack-cardstock-12inx12in-20-pkg-great-white-smooth/1252253.html
Xyron Mega Runner Adhesive
Hemptique Twine
Red Glitter Ornament from $1 section at Michaels
Skinny bags (http://shop.anniespaperboutique.com/25-Skinny-Candy-Bags-1×8-Clear-Bags-PAC-5050.htm_
Hot chocolate
Peppermint sticks
Cadbury chocolate
Silhouette Cameo
Silhouette Cut- outside card sized at 9.125 in x 5.705 inside card at 8.700 x 5.285
* I used my Silhouette Cameo to create this card, but if you don't have one, you can follow this tutorial with free template!!! (http://sarahsinkspot.com/blog/lip-balm-holder-card)
Well, yes it has been for a few weeks now but only FIVE days left until Christmas..can you believe it?
Today we have Designer Kim Moreno working some of her Core magic….ENJOY!
I just love the Tillie Dot paper and knew that it would make a cute and quick Christmas card so I went punch happy and put together this card in a snap! I punched 8 stars from the green cardstock and one from the yellow and sanded them each carefully with my Coredinations sanding block and arranged them on the Snowflake cardstock, that I tore along the bottom, in a tree shape. I then added jewels and a sticker to complete my card.
Queen and Co jewels
Marvy Uchida star punch
Sticker unknown
~~~~~~~~~~~~~~~~~~~~~~~~~~~~~~~~~~~~~~~~~~~~~~`
Something I look forward to at Christmas is my kids' visiting and getting their photo taken with Santa. I love the growing collection I have, seeing how fast they are growing up and realizing that next year there will be an extra one in the photo! Eeek!
Recently I scrapped last year's photo, and wanted to keep to a soft, pastel color scheme.
I used only cardstock from the Core'dinations Whitewash collection – I've been just a bit obsessed with it lately! But I love the soft colors it gives and how effective just a little bit of sanding is.
You can see in the close up photo below how the edge shows the core color so easily.
For the panel down the bottom of the layout, I used a star punch to layer shapes punched out of the same cardstock. But with that little sand around the edges they really POP!
Now to work on this year's photo!
 Supply List:
Core'dinations Neutrals – Snowflake
Pastels – Sugar N Spice
Whitewash – Corner Hutch, Grandma's Rocker, Cottage Porch, Garden Gate
Darice washi tape
Sand It Gadget
Dust Buddy
Big Shot
Cuttlebug embossing folder
Silhouette Cameo
Cutting file – Perfect Flourish Words