Hi! Jill from Every Day is an Occasion  here to share some Clean and Simple Spring Cards with you. These cards are so beautiful and yet so simple!!
Clean and Simple Spring Cards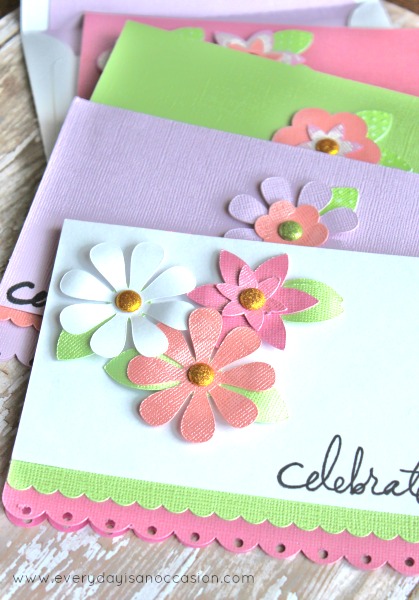 To make these cards, I used this Silhouette Cut. Then I used all different colors from the Gemstones Pack, Green Spotted Core, Whitewash Core, and the 110 lb White Core. The best way I have found to make a bunch of cards is to use the cut on several different colors but only one color at a time and then mix and match the colors.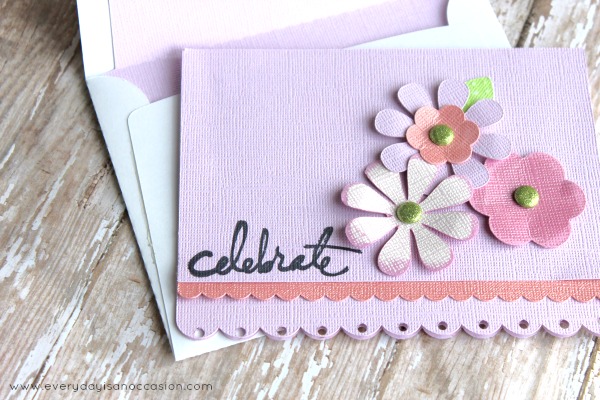 I just love sanding the tips of the Whitewash Core. The color shows through so vividly.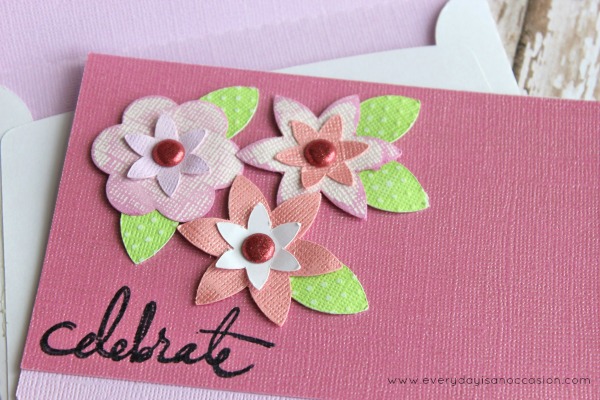 I used the Green Spotted Core for the leaves. It is really fun to sand and really gives the card that pop.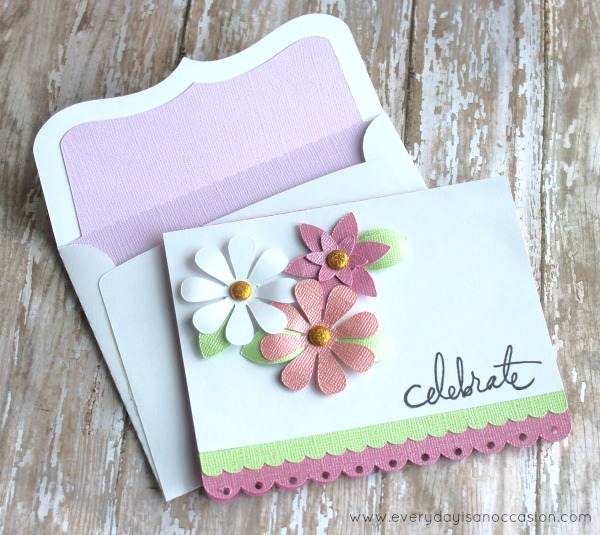 I made envelopes and liners with each card. I used a Pastels, 110 lb White Core, and this Silhouette Cut to make envelopes and liners.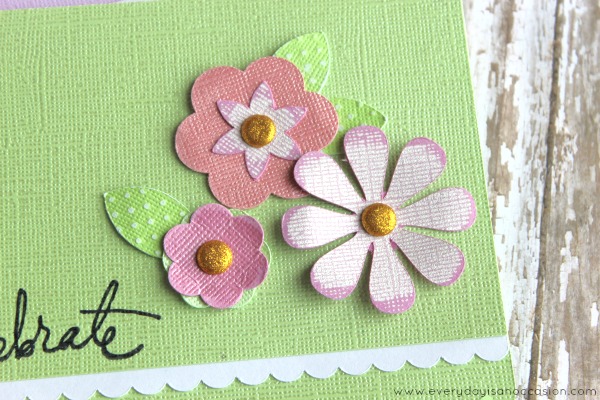 Thanks so much for stopping by and checking out my Clean and Simple Spring Cards!