Beauty without colour seems somehow to belong to another world. ~Murasaki Shikibu~
Today we are here showcasing how our  Design Team was inspired by color using Stacy Julian's Core Impression line.  Make sure you check back on Friday for some cards (okay, okay and maybe a few more layouts
WE ARE GIVING AWAY SOME STACY JULIAN CORE IMPRESSIONS PACKS SO LEAVE A COMMENT HERE TELLING US HOW COLOR INSPIRES YOU!
We will announce a winner Monday.
You can sand the words lightly so the jump off the page…
Hera Frei: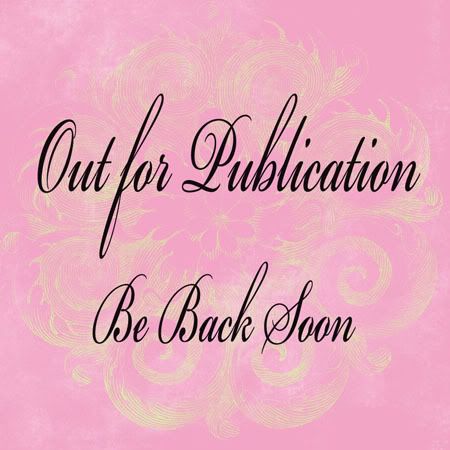 Debbie Standard:

OR you could leave the Cardstock as is like Paula Gilarde did here:

and Lydia Jackson did on the background sheet:
You can also check out Scrapbook and Cards Today blog for some more color inspiration from Stacy here.
A few other notes, we will announce the winner of the from the myStamp BOX blog swap Friday so stay tuned!
Here at the Core blog and we couldn't be happier than to share this week with Stacy Julian! One of our new Core Impressions lines features Stacy's amazing work. She has an eye for color that will just light up your day.
She put a blog post together for us today, too! We are going to be celebrating color and the Stacy Julian Core Impressions pack ALL WEEK LONG! Here she is in her own words:
I LOVE color! I love playing with colorful scrapbooking products, I love planning a colorful meal, I love surrounding myself with color at home—I even like to dress in a colorful way. Science tells us that there are approximately six million hues that are discernable to the human eye. Among these millions of colors there are a handful that consistently catch my heart. I ALWAYS respond to them in a positive way. They make me the happiest. I find that I am drawn to my "happy colors" regardless of where I find them.
For example, I love this green loveseat …

and I adore raspberry red, even when it's not a raspberry…

I think orange Gerbera daisies are fabulous, but I love orange balloons and popsicles too.


This car (but mostly this color) makes me incredibly happy! My new office is painted this color.
The interesting thing is. I could walk into my creative studio right now and pull a dozen or more sheets of pattern paper that feature my happy colors—these that I've shared here, and others.
Once you know what your happy colors are, the process of purchasing, sorting and organizing Scrapbooking products is greatly simplified. I can more easily avoid purchasing items I don't really love (even when they are on sale!) Depending on my mood and the needs of my page or project I can use my happy colors in combination with black, white or other neutrals or I can use them in combination with each other. As a bonus, the look and feel of my finished scrapbooks is unified as these colors are woven throughout!
I guess what I'm trying to say is, if you don't know what your happy colors are, start paying attention—owning and loving and using your happiest colors is a wonderful way to celebrate your perspective and your life.
I'm absolutely thrilled that Core'dinations has created a collection pack with me—and I'll be here all week to share color tips and tricks and perhaps even a few techniques.
Until tomorrow, I hope you'll leave me a comment and share one or more of your happiest colors—I'm so curious to know!
Stacy Julian
Today Sarah Hodgkinson is sharing a great tutorial on how simple yet creative you can be with the new Core Impressions lines that debuted at CHA.
Summer CHA provided us Core'dinations ColorCore Cardstock fans with a new collection of Core Impressions by Stacy Julian. The collection features a bulk pack (20 sheets) of Happy Colours. Six of the sheets from the collection have been made into single sheet packages for stores as well (20 sheets per package). The bookmark below features the yellow pre-embossed sheet. Each single sheet comes with text boxes which are identical so this make and take is very cost effective for store owners who want to promote Core'dinations in their stores or at an event. Feel free to use this bookmark as a template if you are a store owner looking for a technique-rich card.
Core'dinations Ingredients:
- Stacy Julian yellow embossed paper (9 bookmarks per sheet)
- 2 3/4″ x 4 1/4″ piece of Snowflake white cardstock
- 3″ x 6″ piece of Marine blue cardstock (8 per sheet)
- two half-punched flowers (two sizes) from Cottage Porch Whitewash cardstock (EK Success punches used)
- one scalloped circle from Danelion yellow cardstock (EK Success punch used)
- one circle from Autumn Vintage cardstock (EK Success punch used)
- one punched butterfly from Ruby Vintage cardstock (Marvy embossing punch used)
- one punched small heart from Ruby Vintage cardstock (EK Success punched used)
Also needed:
- sanding block or sand paper
- adhesives
- layering tape (for behind butterfly wings and small cloud)
Steps:
1. Trim pre-embossed text box to measure 2 1/2″ x 4″. Sand text to reveal coordinating coloured core.
2. Sand edge of clouds, butterfly, and edge of Danelion yellow circle.
3. Assemble as shown above, being sure to adhere layering tape behind small cloud and butterfly wings. Fold up wings gently to prevent bookmark from falling into the book.
Enjoy!