We have a few updates for you this beautiful Friday Morning.
First, the Design Team entries are being narrowed down as we speak. Let me tell you, the decision was not easy. We wish every single entry could be part of the Core team.
We will let you  know when the decision has been finalized. We will know more in the next week AND we have a fun week planned leading up to National Scrapbooking Day on Saturday May 7th including the Design Team announcement. So mark that on your calendar now.
Also…….
AND we are giving away FIFTEEN TIM HOLTZ Collection Packs over on our FACEBOOK PAGE!  We offered TEN packs at the beginning of the week for all of our fans to change over and like us on this page (we are consolidation pages to make things a bit more streamline for everyone) .
AND we are offering FIVE more TIM HOLTZ collection packs once we get to 3000+ fans! So invite your friends, share it on your Facebook page and let us know so we can get you some additional entries for those FIVE extra packs.
Did you get all of that? Pretty easy stuff, right?
We look forward to all of the exciting things we have planned for our fans over the next few months. It's going to be GREAT!
In the spirit of our Tim Holtz Give-A-Way, we have a crazy cool layout from you from Design Team Member Char Dobson using loads of Tim Holtz goodies:
HAVE A GREAT WEEKEND!
Today we have some awesome Tim Holtz projects from the Design Team that were displayed at CHA!
Here are a few of them up close. Make sure you check out the amazing details!  All of these projects were created with the Tim Holtz Core'dination Collectin in addition to his other great inks, stamps and embellishments. YES! We said  stamping.  Our cardstock is great for stamping on the textured side or the smooth side.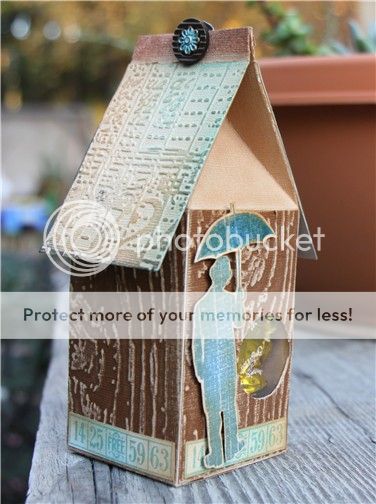 A layout from Debbie Standard:
And an altered Journal from Ellen Sosnoski:
Today we are showcasing one of our new and very unique lines with Jenni Bowlin.  Do you love Jenni Bowlin's red and black lines? Than you are going to LOVE this cardstock. It is our Core Amour Onyx line with RED!
But first just a quick note to check out Sarah Hodginkson's Tutorial over at Scrapbook and Cards Today! You are going to love her tips with the Sand It Gadge and Dust Buddy!!! We will be back with our tips and techniques after our CHA releases.
Here are a few of the sheets:
Here are a few projects our Design Team member Debbie Standard created using these exclusive colors papers and other Jenni Bowlin goodies:
Look at these gorgeous colors and patterns! You are going to LOVE this line!
And don't forget, we have ANOTHER chance for you to win some more of our BRAND NEW never seen before Cardstock.
Do you like to tear, rip, sand, crinkle AND Ink??? You have come to the right place.
This time we have teamed up with Tim Holtz for exclusive cardstock packs that core'dinate with the Tim Holtz & Ranger Distress and Adirondack collections!
(Click  on the image to take you to the contest. Contest runs until January 28th, 2011)