We hope you had a fun week with Core'dinations, Petaloo and Xyron! Today is the announcement of our WINNER of the Chalk Core Prize pack! 
a Rafflecopter giveaway
 Email ellen_sosnoski@coredinations.com with "Chalk Core Winner" in the subject line. Please allow 4-6 weeks for shipping and handling. 
Adore Card by Shaunte Wadley
I have to admit- I have a hard time using my Petaloo Flower Stash- not because they are hard to use, they are in fact, the easiest! It seems like every project I have added them to has gone from "pretty" to "breathtaking." They are so detailed, they make your projects look time intensive when in actuality, all you have to do is adhere them. I have a hard time using them- because I am afraid I will run out of them. There. I said it. I am a craft supply hoarder!
Adore Card Supplies:
Step 1: Cut the "Adore" frame shape using my Silhouette Cameo. I cut the frame from Core'dinations Cardmaker Series Pearls in "Tan." This cardstock is thick and has a beautiful pearlized sheen. It cuts really nicely in electronic cutting machines, even with shapes as intricate as this one. The base of the card was cut with a Lifestyle Crafts die using Core'dinations Basics in Smooth Kraft.
Step 2: The center of the card is some Core'dinations Basics Vellum, circle cut and embossed with a swiss dot embossing folder. Here is a tip I have learned when embossing vellum. Vellum is tricky, it is hard to get the pressure correct when working with embossing and die cut machines. I have had 100 percent success by using a simple kitchen rolling pin! Insert the vellum inside the embossing folder of your choice. Make sure you are working on a flat surface. Roll the rolling pin over the embossing folder, using steady pressure. Gently open part of the folder and check on the vellum, if it is not quite even, or deep enough, roll it again.Adhere the vellum to the center of the card- using adhesive only on the edges so it will not show through.
Step 3: Then, I ran my cut frame shape through my Xyron 5″ Create A Sticker Max. I prefer to use an adhesive machine for intricate shapes like this one. Otherwise it is a very tedious job to try and apply adhesive onto all of the tiny parts of the shape.
Step 4: This card uses flowers from the Petaloo Darjeeling line- specifically the "Tea-stained Blue." I used three of the lighter shade of flower, and four of the leaves. These flowers and leaved are thick. I found it easiest to use a little piece of Xyron Double Sided Adhesive Tape to adhere them into place.
Here is a close-up of the card:
Many Thanks Tag by Tami Mayberry
Many Thanks Tag Supplies:
Unity Stamp Company Thanks, Thanks & Thanks stamp set
Clearsnap espresso pigment ink pad
Petaloo orange/yellow flowers set
Petaloo cream rick-rack and stitched edge ribbon
May Arts brown burlap string
Sizzix Tattered Florals die (#656640)
Sizzix Woodgrain embossing folder  (#659450)
Sizzix Big Shot die-cutting machine
Core'dinations Sand It Gadget & Dust Buddy
Clearsnap Art Dauber
Xyron: Tape Runner, 3 inch Sticker Maker
Step 1: Emboss tag using embossing folder; sand lightly with Sand It Gadget. Trim off top edge just below eyelet.
Step 2: Apply adhesive to back of trimmed tag using 3-inch Sticker Maker.
Step 3: Attach to rust colored tag.
Step 4: Die-cut Tattered Flower shapes from two coordinating colors of Kraft-Core cardstock.
Step 5: Sand and ink edges of flowers as desired; layer together and attach to tag as shown. Attach orange flower.
Step 6: Stamp sentiment banner onto back side of a scrap of kraft core cardstock; cut out.
Step 7: Attach banner to tag. Embellish bottom edge of tag with rick-rack trim. Tie a large loopy bow from string; attach under edge of flower as shown.
Many card makers are also scrapbookers and I decided to take some of the new patterned cards and create a layout instead.  I started with a brown Core'dinations cardstock base and layered a white spotted piece slightly smaller on top.
I chose the colors of cards I wanted to use and made a border punched mat for my photos first. Once i had this all in place I started punching shapes from the card bases.  I used a couple different sizes of scalloped circle punched and then a tiny circle punch too.
I gently sanded the edges of these and then layered them on top of each other using 3D foam throughout the layout, trimming a few to a straight edge here and there as well.
I added a layered card sentiment as the title and some typewriter journaling to complete this one of Em and one of her closest girlfriends on her 13th birthday !!
David Tutera Celebrate A2 Assorted Patterned Bold Cards & Envelopes
David Tutera Celebrate Happy Birthday Layered Sentiments
David Tutera CelebrateBaby Girl Embellishment Kit
Core Essentials: French Roast, Izmir Purple
Spotted Jillian Dot: Snowflake
Sand It Gadget
Dust Buddy
Other: Xyron and American Crafts adhesive
Hi! Jill from Every Day is an Occasion here to share a kid's Craft project with you. Today I'm sharing how I made puppets for the story, Brown Bear Brown Bear What Do You See ?  featuring tons of Core'dinations Cardstock including the Brown Bear as the focal point made out of Chocolate Box cardstock!
Brown Bear Brown Bear What Do You See Puppets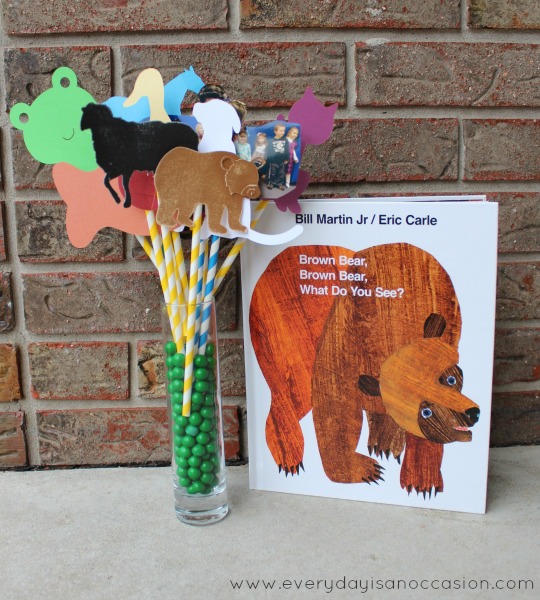 I used to teach first grade and my students LOVED reading this book. It's a great book because it's repetitive and kids can pick up on how to read it pretty quickly! My son memorized this book when he was 2 1/2 and now being 4 he likes to "read" it to his little sister. I thought it would be really fun for him to use these puppets in his puppet theater and create a puppet show for his little sister to watch.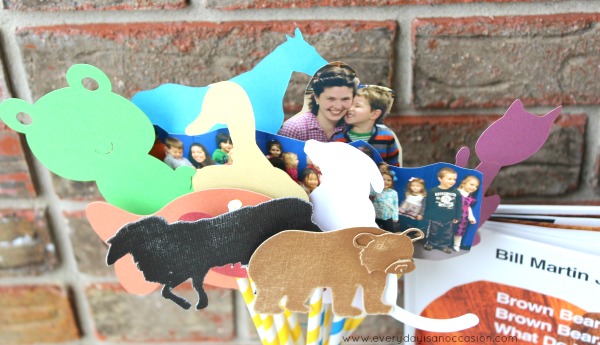 To create the puppets, I used Chocolate Box , Core Basics , 110 lb White Premium Cardstock, straws, and photos. I  cut out the animals using my Silhouette. They might not be the exact same shape as the animals in the book, but at least they are the same animals. At the end of the story, there is a Teacher and Students part. I used photos that I had taken in my son's class. All the animals and photos I adhered to straws using hot glue. The bear I assembled using Xyron Glue Dots and Xyron Glue Stick.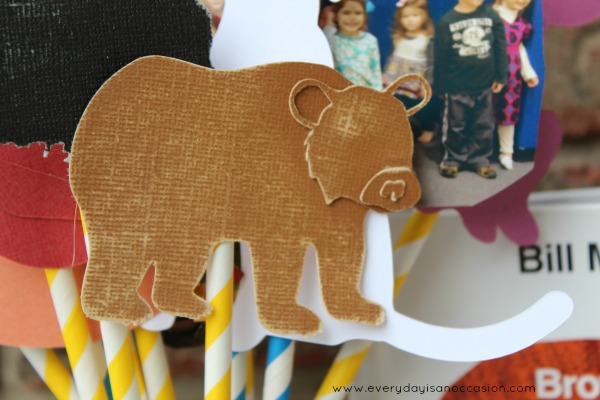 I love the way this brown bear looks sanded! I used the Chocolate Box  and sanded away! I love how the sanding gives him so much dimension.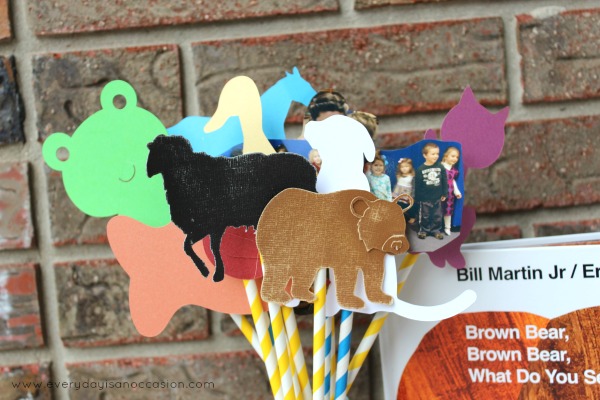 Core Tip: Use the backsides! The great thing about the Chocolate Box Pack is that it gives you so many options. You can sand away like I did on the bear or you can flip over the colors and use the colored side on the back!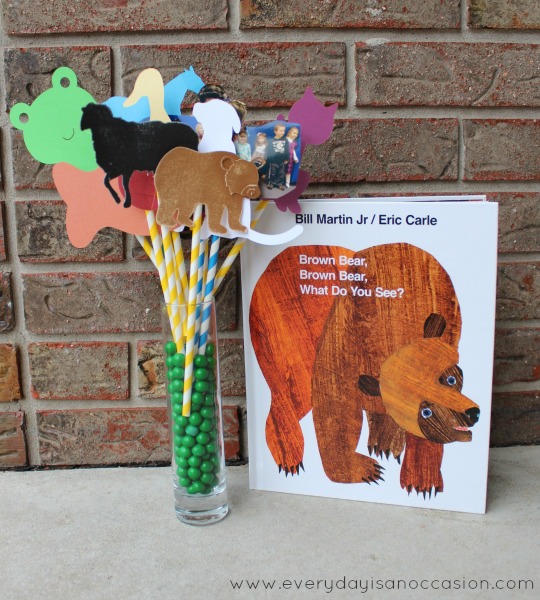 This was such a fun project and I cannot wait to give it to my son and watch his puppet show!!
Before we get started today we have some dates for you that you need to put on your calendars! We are having our THIRD  online crop in less than a month so make sure you save the dates! We have SO MUCH fun..we have tons of challenges all weekend long and then you have an entire WEEK to create.
So if you have been with us this week then you have been seeing loads of Xyron and Core ALL week long. And do not forget to head over to the Xyron blog for MORE inspiration AND a giveaway over there, too. AND we have a giveaway for our Facebook Fans, too! CLICK HERE to enter to win.
We love our mega runners and today that is what we are working here on the Core blog!
~~~~~~~~~~~~~~~~~~~~~~~~~~~~~~~~~~~
Hi! I'm Jill from Every Day is an Occasion here to share a project I made using the Xyron mega runner and Core'dinations Fancy Pants Core Impressions and pink Vintage cardstock. I also used some Authentique patterned paper. My daughter turned two recently and so we got her two year old pictures taken. I just adored this one and had to create a mini album page layout.
Mini Album Two Year Old Layout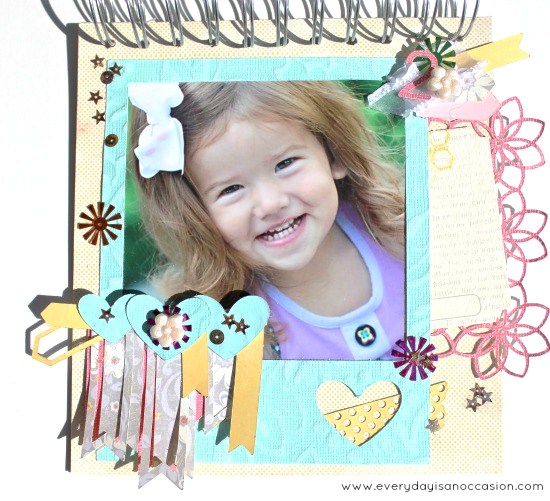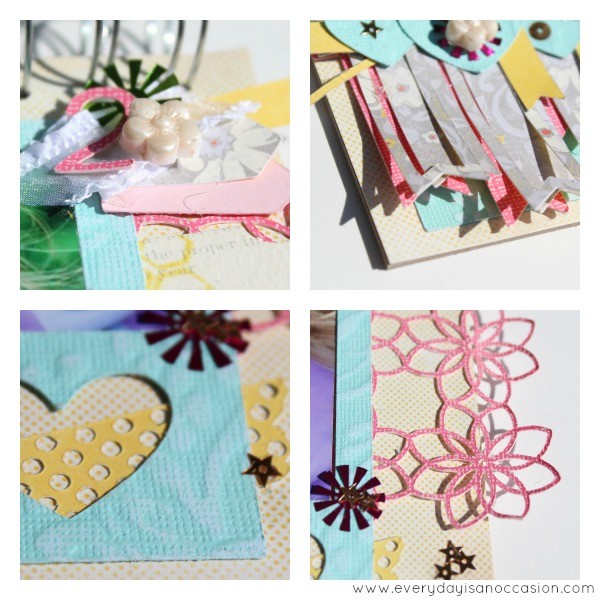 As mentioned before, I used the Xyron Mega tape runner. Even though it is called a "mega" tape runner it isn't so mega that it is obtrusive to your crafting. Actually, I love the size of the mega tape runner. I also love the refill system, so simple and quick! Thank you Xyron!!!
In this layout I used the Fancy Pants Core impression paper for the photo frame, and then I sanded it. The pick accents are the Core'dinations Vintage Collection. I cut out the accents using my Silhouette Cameo.
Materials:
Fancy Pants Core Impressions, Vintage Core'dinations, Authentique Patterned paper, Vintage sequins from stash (the were my great grandmother's), flower, Xyron mega tape runner, Sand it Gadget and Dust Buddy.
~~~~~~~~~~~~~~~~~~~~~~~~~~~~~~~~~~~~
And next up Designer Ava Gavloski with an amazing project for us today, too!
Party Favors have truly taken center stage at parties and has given the cake a nudge. So, today, I would like the two too share the spot light together.
Lets start with quality Xyron Adhesive and the best cardstock on the market…Coredinations! 
You need some GREAT adhesive for this. Have you ever made a project like this and then the next day it's all popped apart?  Not with Xyron. This beauty is still going strong!
Now, look at how lovely the Couture Creations Embossing folder showcases the Core'dinations inner colored cardstock.
Adding some Graphic 45 papers to the top of the cake was a delight. To complete the bridal presentation I made a card and decorated a candle holder to match the festive occasion.
Supplies:
Core'dinations:
"Sugar and Spice" from Pastels Collection
"Old Paper" from Tim Holtz & Ranger Distress Collection
Sand-It Gadget
Dust Buddy
Xyron:
Mega runner tape adhesive
1.5 Create a Sticker
Glue Stick for corners
May Arts Ribbon
Want2Scrap-pearls
Couture Creations – Embossing Folder: Smooch, from Fresh & Fun Collection,
Graphic 45- Once a upon a springtime pattern paper
Marvy Uchida – Floral Paper Punch
Marvy Uchida-Poppy punch
Imaginisce-Glam Rocks
~~~~~~~~~~~~~~~~~~~~~~~~~~~~~~~~~~
And a layout from Designer Kim Moreno!
Here's how Kim created this layout:
 I used my ScorPal again to create the border around the edge of my layout and then sanded it slightly. I then sanded and cut out the ledger cardstock and adhered it to the center of the black cardstock. I matted my photo with the red cardstock and tore it along the bottom to reveal the colored core of the red cardstock. I cut out the clocks and sanded each of them to reveal the kraft core.  Then layered my photos and embellishments to finish my layout.
Supplies:
Stickers: Jillibean Soup (yellow "joy")
Letter Sticker: American Crafts (yellow), Doodlebug (black glitter)
Embellishments: Simple Stories
Flag Pins: Maya Road
Tool: ScorPal
We are excited to share Xyron projects with you all week long.
And do not forget to head over to the Xyron blog for MORE inspiration AND a giveaway! AND we have a giveaway for our Facebook Fans, too! CLICK HERE to enter to win over there and keep reading on how to win on our blog, too.I heard a rumour that it might be a sticker maker?!??!?! So day TWO…hmmmm….how about some cards and a treat bag today?
Designer Clare Buswell worked her Xyron adhesive with a card and treat bag. I just loooooove me some Halloween projects and these are so awesome!  You can do a lot with some Core, Authentique and a Xyron Mega runner.
Halloween Card:
Cover card base with black Core'dinations Color Core cardstock, sand edges with Sand-It Gadget and wipe with Dust Buddy. Trim patterned paper, round corners, ink edges with Distress Inks and machine stitch border. Adhere to card using Xyron Mega Runner. Cut spider's web file from Core using Silhouette, attach to card and trim edges. Wrap seam binding around card and tie bow. Die cut labels from Core'dinations Color Core cardstock, stamp sentiment, ink edges and adhere to card using Xyron Mega Runner, to finish.
Other: Authentique Papers – Thrilling Collection, Spellbinders Labels Eighteen, Fancy Tags Two, Big Shot, sewing machine, Silhouette file – Spider Webs, Silhouette Portrait,  sentiment stamp from Hocus Pocus from Waltzingmouse Stamps, seam binding, Jet Black Ink (Ranger), Distress Inks – Antique Linen, Scattered Straw and Vintage Photo (Ranger), card base, corner rounder.
~~~~~~~~~~~~~~~~~~~~~~~~
And check out this amazing detail!
Other: Authentique Papers – Thrilling Collection, Big Shot, sewing machine, Silhouette file – Spider Webs and Trick or Treat, Silhouette Portrait, seam binding, Jet Black Ink (Ranger), Distress Inks – Antique Linen, Scattered Straw and Vintage Photo (Ranger), Kraft bag, hole punch, embossing folder Starry Night (Craft Concepts), Glossy Accents (Ranger).
~~~~~~~~~~~~~~~~~~~~~~~
It's as easy as 1-2-3!
What else could you possible need?  Tracy Gruber is working colors, patterns and so much more today!
First up a very fun and festive card…but keep scrolling down…there's a great layout, too!
I love to find new techniques to use with my Core!  For this card, I used a Studio Calico mask and put it behind my piece of Core card stock.  I then sanded with the Sand It Gadget until the design started to show.  Pretty cool, huh?  Then, I cut some stars and then added the  white shape with the Paper Smooches sentiment. Next up some May Arts ribbon and Imaginisce Glam Rocks finish off this card perfeclty!
-May Arts Ribbon
-Imaginisce Glam Rocks and I-Rock
-Paper Smooches Word Salad
-Tuxedo Black Memento Ink
-Spellbinder's Label 4 die
-Memory Box Cosmic Star Set
-Studio Calico Mask
~~~~~~~~~~~~~~~~~~~~~~~~~~~~~~~~~~
The best part about scrapping with Core'dinations card stock is the ability to use different techniques to create unique layouts.  On the dark pink base, I simply used the Sand It Gadget to sand three different areas for a distress look.  It adds a different element to your layout that is really easy to do!  I then used a piece of light pink Spotted Tillie Dot and sanded it to make the polka dots "pop."  The last technique I used was crumpling up a piece of White Wash card stock, flattening it out, and then sanding it.  This allows the Sand It Gadget to hit the creased spots and the background color to show through.
-Studio Calico Star Wood Veneers
-May Arts Ribbon
-Sand It Gadget
-Dust Buddy
-Jillibean Soup "hello" sticker
-My Mind's Eye chipboard stickers
-The Twinery twine
-Xyron Mega Runner